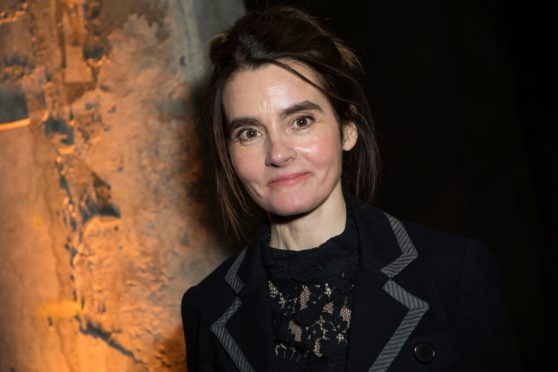 When Shirley Henderson won the part of a troubled middle-aged woman in new BBC drama The Nest, she had so much more than lines to learn.
"She is complicated, she has lived a life, and has a lot of problems, and physical difficulties," said Shirley, about her latest role in the challenging new five-part network drama set in Scotland.
"Siobhan, my character, is steeped in memories and haunted by things that have happened to her. There are years of discomfort. She has had a lot of problems and physical difficulties."
An actor of 30 years' experience, Shirley is no stranger to assuming the attributes of her character.
Her early parts included the role of Spud's girlfriend, Gail, in Trainspotting, as well as parts in Rob Roy with Liam Neeson and popular Highland police series Hamish Macbeth with Robert Carlyle.
But playing the role of troubled soul Siobhan in The Nest, alongside Martin Compston and newcomer Mirren Mack, saw her challenged not just mentally but physically.
The drama, which starts on Sunday 22 March, follows the story of a successful, financially unburdened couple played by Line Of Duty's Compston and Peaky Blinders' Sophie Rundle.
The pair have everything they could want in life, other than a child. With the money to afford alternative options they pursue a surrogate – with dramatic consequences.
Shirley said her research went way beyond memorising dialogue.
"Siobhan has a combination of mental health and physical health problems, having lived and gone through all sorts of things. She over-thinks, she spends a lot of time on her own and her mind goes round in circles. She takes a step to try to help herself at the beginning that either helps or destroys her.
"I really had to research a lot and try to take that into my body. She has a physical problem, but some of that is exacerbated by a rotting inside. But all that is what an actor is seeking. It's about investigating a character and then just forgetting about it, letting it be. Just try to trust that your body seems physically reduced in its ability.
"You really have to do a lot of wandering around your house or hotel trying to morph into something to the point where you actually stop thinking about it. And that's really what you're aiming for.
"Siobhan and Kaya [rising star Mirren] have a history with each other and as the story unfolds they wind their way back to each other. It's strong, difficult, complex, wonderful and at moments very scary."
On the surface, The Nest is about love and money, and the price of being able to buy whatever you want. But Shirley says her character – who appears in episode three of the five-parter – helps illustrate the boundaries of what a human being can cope with.
She said: "It's about people's limit. When do you get to the point of not wanting to feel something any more. How far do you go before you realise you can't take it any more? Emotionally, it's a question of who is going to bring out the best and worst in you."
While the pivotal part of 22-year-old Mirren's 18-year-old street-smart Kaya is the young actor's first major gig out of drama school, it's not the first time she and Shirley had met.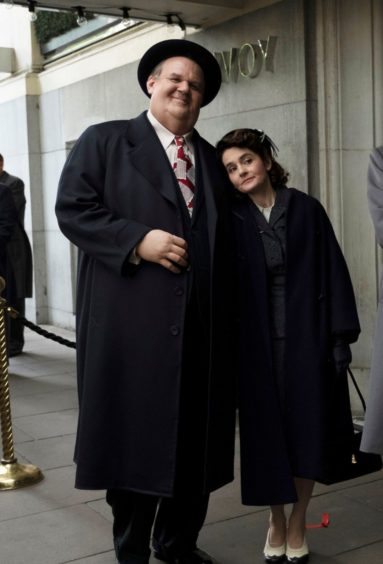 Shirley, who played Oliver Hardy's wife in 2018's Stan & Ollie, said: "I went back to my old drama school (Guildhall in London) in 2018. They asked me to come back as I'm now obviously one of the very old ones. And Mirren was in the audience, and reminded me of that day when we met on The Nest."
When P.S. met Mirren during her round of Press interviews, she recalled: "I wasn't the only Scottish person at Guildhall, but I was the only Scottish female for acting. Shirley was there that day and I remember sort of latching on to her. So it's amazing to actually be working with her now."
And while she kept her sense of awe in check over working with Moaning Myrtle from the Harry Potter movies, the pairing ended up being beneficial for the more mature performer, too.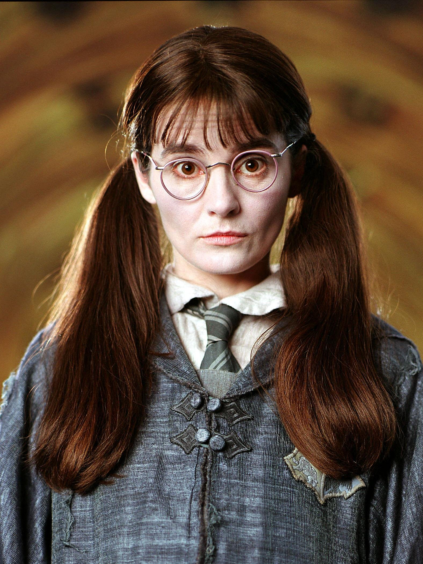 "We have done some big scenes together, Mirren and I," said Shirley. "It helped to remind me that we're always in the moment, and that this moment is fresh, it's not repeating, it's not a moment we've had before, a reminder not to get jaded. She has a natural quality and it feels very safe and exciting and dangerous. She reminded me why I really enjoy this, and how good it can be."
The Nest was written by Glasgow's Nicole Taylor, whose movie Wild Rose received universal acclaim last year, with Scot Clare Kerr producing.
Featuring Shirley, Mirren and Sophie Rundle in the principle roles, was there a feeling that the industry was changing in light of gender inequality revelations?
Clare said: "Broadcasters have woken up to the fact that women are their audience as well. There are more parts, more opportunities, different themes. Naturally those stories affect women's lives, like women having to juggle motherhood. There's a lot of that in The Nest – wanting to have a baby and then how it changes everybody's lives once the child arrives. It shifts the dynamic."
Shirley added: "Nicole is a great writer, but she writes great for men, too. It's about writing great parts for both sexes. It's a shame that was even an issue, and she has shaken things up in that respect. She writes from the heart, from the gut, and that's great."
It's not the only improvement the Forres-born, London-based actor sees.
"There's a lot going on now in Scotland," she said. "A lot of movies seem to be getting filmed here. I think these things come in waves – things go well and then they dip again. But it feels quite nice at the moment."
---
Rising star both scared and excited
Mirren Mack found her character, Kaya, difficult to get a handle on.
The 22-year-old, from Stirling, said: "I can never tell who is a goody or a baddy. I can never figure out who I am rooting for, and even playing Kaya, I can never figure out who my morals align with."
And the confusion didn't end there, while playing the part of a streetwise girl from Glasgow embroiled in an explosive dynamic with Martin Compston and Sophie Rundle's characters.
"There was a day when I woke up and gave myself such a fright in my trailer when we were filming," said Mirren.
"I was wearing one of the pregnancy stomachs for actors, and it was silicone, with a belly button, like a big bit of chicken.
"But you end up getting quite attached to it. People would come up and ask if they could feel it."
Mirren will be familiar to fans of Netflix series Sex Education.
Having moved south to study, does she feel she needs to base herself there for work?
"I've no idea what is about to happen," said Mirren. "It's exciting and scary. I love being here and being able to work in Scotland, but at the moment it's: cross your fingers and close your eyes."
The Nest, BBC1, Sunday 22 March, 9pm.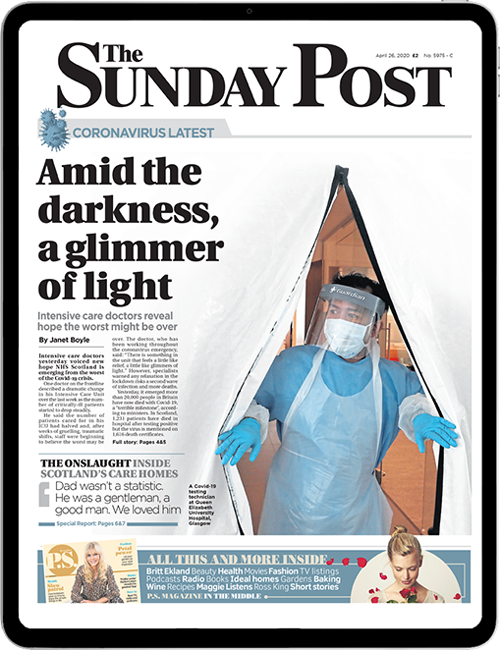 Enjoy the convenience of having The Sunday Post delivered as a digital ePaper straight to your smartphone, tablet or computer.
Subscribe for only £5.49 a month and enjoy all the benefits of the printed paper as a digital replica.
Subscribe