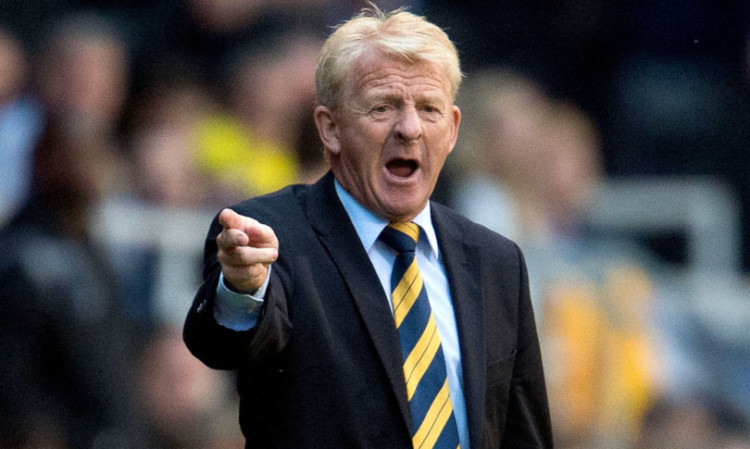 TODAY is a time for the whole country to unite and support Scotland.
Whether you are inside Hampden Park as a Tartan Army member, in the house in front of the telly or in a pub watching a big screen, Gordon Strachan and his players need 100% backing.
When Gordon names his team, we don't want people to be critical of it and take the huff because certain individuals may be on the bench, we need to respect the wee man's decision and believe he is doing it for the right reasons.
Listen, do you think he'd name a team he feels won't win the game? Don't insult our intelligence or question the manager's integrity.
Since he named his squad earlier this month, he hasn't hidden from the fact that this is a must-win game.
We only have four points from four games in Group F so we all know the exact situation – there is no room for error tonight against Slovenia.
That's why we don't need any back-biting or sniping. We all need to be focused and pulling in the same direction.
It won't do anyone any good if people dwell on the result and performance against Canada in the 1-1 midweek draw. We can't put any extra pressure on the players because of that.
From the moment the players take to the field for their warm-up 45 minutes prior to kick-off, they need to feel positive energy coming from the stands. They need to hear the supporters in good voice and full of encouragement.
What they don't need is any apathy and a feeling of defeatism before a ball has been kicked. Being together from the first whistle is a good starting point.
Hey, I'm not saying a roar from the crowd will guarantee us three points. But it will most definitely give us a better chance of being successful.
So, if there is unity and a sense of togetherness from the start, then the onus is on the players to keep the fans onside.
It's up to them to attack Slovenia, create chances, try to break them down and score a goal or two.
I don't know who his choice will be in the No.9 role but Leigh Griffiths has a good goalscoring record and Jordan Rhodes started well at Sheffield Wednesday but has gone off the boil a wee bit.
We'll wait and see the wee man's selection and formation. Some people have been saying to go with two up front.
I'm not going to tell the manager how to go about and what to do because the bottom line is that he knows better than me. He has been working with the squad for the past week and will also have researched Slovenia thoroughly to be up to speed with their strengths and weaknesses.
He will know how to hurt Slovenia and I trust him to get it right.
I think we can win the game and I don't say that in an idle manner. I say it with all respect to Slovenia. But also with a sense of the quality we do have in the squad.
I believe we have been very unlucky in the past 12 months or so and let's hope for a wee change of fortune.
That said, victory will only happen with hard work, a good attitude and endeavour. Every player will need to stand up and be counted. This is a 90 minutes to prove some people wrong and to turn any recent frustrations into a positive energy.
We will not win this game with just Craig Gordon, Scott Brown, Darren Fletcher and Robert Snodgrass playing well. We will need 11 players to be right on the button.
A win will keep us in the chase for a play-off spot and the next game is against England at Hampden in June. That fixture will take care of itself.
But, of course, it's the here and now that matters and I wish the wee man all the very best. He has been criticised by some of the sections of the media and let me tell you, it's not pleasant when that happens.
Listen, he tries to be honest when he assesses things and I can see where he is coming from. We are not trying to blindfold people and kid anyone on. Everyone accepts we are not where we'd want to be at this stage and it's been far too long since we were at a major tournament.
I sincerely hope we win the game, but if we don't then spare Gordon the third degree. He is trying his absolute best and nobody will have been hurting more than him from the start we've had in this 2018 World Cup qualifying campaign.
The bottom line for me is that I don't know of any manager in the world who could have Scotland to have produced more in the last wee while. That's why I wish him luck and he has my full support.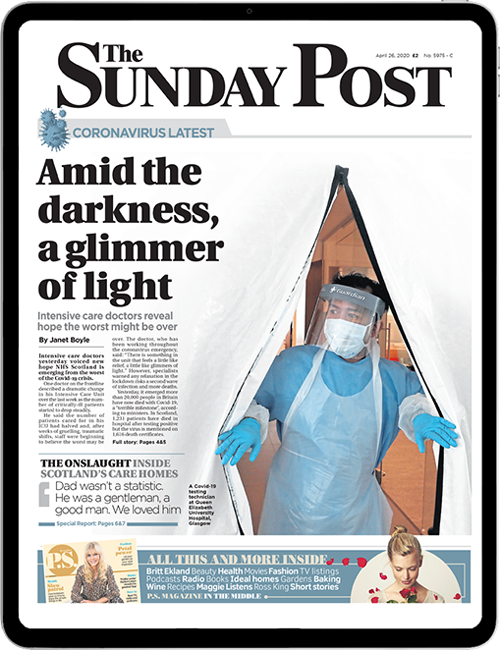 Enjoy the convenience of having The Sunday Post delivered as a digital ePaper straight to your smartphone, tablet or computer.
Subscribe for only £5.49 a month and enjoy all the benefits of the printed paper as a digital replica.
Subscribe