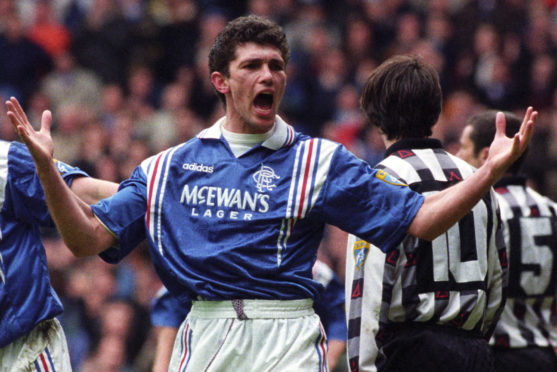 Gordan Petric has no idea when Serbia will play Norway in their Euro 2021 play-off semi-final. But he is certain that he wants his nation to win and meet Scotland in the Final.
Steve Clarke's men face Israel in the other semi, and we are all waiting for UEFA to confirm the new date after the original schedule – due to start on Thursday – was wiped out by coronavirus.
Former Dundee United, Rangers and Hearts star Petric would love nothing better than seeing his country and his adopted homeland going head-to-head. But he admits his heart would be torn.
Petric, 50, told The Sunday Post: "I do not want to get carried away and look too far in advance but it is difficult not to let your mind wander a little bit to what the future might hold.
"There is the prospect of Serbia playing Scotland in Belgrade for the right to be at the Euro 2021 Finals. I find that idea very exciting, but it also leaves me a little torn.
"Serbia is my country and I am a very proud of it. It is my home. But I also have strong feelings for Scotland. It was where I played football for most of my career.
"I spent nine years in the country and I have many special memories and still have friends there. Indeed, my son, Fillip, was born in Dundee.
"Fillip enjoyed Scotland and it was a beautiful place for him to have his early years. He wore a kilt to his sister's wedding in 2018. That's how strong his feelings are for Scotland.
"So, the love the Petric family has for Scotland can't be underestimated.
"But both countries do have difficult games to overcome, especially Serbia. We are playing away to Norway and they haven't lost at home in around three years.
"They also have a really talented striker in Erling Haaland. He is only 19, but is already one of the best around. He is a massive danger.
"However, we have a strong and determined squad. We also have some nice quality. We can win this game.
"I expect Scotland to beat Israel. Steve Clarke and his players can do it, especially with the game being at Hampden Park. We will see what happens from there.
"But the games may be played in June, or it may be one year before they are played. If it is in March 2021 then a lot can change in terms of form and players in the squad. That's why it is even more difficult to judge the outcome.
"Whatever happens, though, if the results go the way that we want, then I will make sure the Scotland supporters have some nice hospitality in Belgrade at the Final.
"We all know about the Tartan Army and they will have a memorable and enjoyable time in my country.
"But I also have to be honest and say that I hope Serbia wins the game and make it to the European Finals. It's just a pity both Serbia and Scotland can't be there. That would be the perfect scenario."
Petric accepts the uncertainty over the new dates for the games is unavoidable due to coronavirus.
Being in close proximity to Italy, Serbia has been in lockdown from 8pm until 5am each day. That will continue as long as necessary.
Petric said: "This is a serious situation and people in my country understand that. That is why they follow the rules. Let's hope the world can return to some form of normality in the near future.
"The situation has left people everywhere with difficult decisions to make.
"UEFA have had their fair share of things to confront and everyone has different opinions on how things should be handled and which particular direction should be taken.
"Let's assess things over the next two or three weeks. Things should be a little bit clearer then. There is no immediate rush for football to put firm plans in place."
Away from the international scene, Petric keeps a close eye every week on what is happening in the domestic game in Scotland.He is concerned for football in this country, especially at Hearts. Ann Budge has asked all staff to take up to a 50% wage cut to keep the club alive.
Petric said: "What is going on all over the world is of concern to everyone.
"Purely on football, I have been reading about Hearts and it appears to be serious. The owner wouldn't have asked for this kind of action if she didn't think it was necessary.
"People can debate the rights and wrongs of her request, but she has asked for this reduction and people have decisions to make.
"Hopefully, solutions can be found that can give everyone a sense of satisfaction.
"Remember, when the season gets under way again, Hearts have some massive League games to play and also a Scottish Cup semi-final against Hibs. They have still to play some of the most-important games in the history of the club.
"They had a great performance and result against Rangers in the Scottish Cup quarter-final but they haven't been able to produce the necessary consistency in the League. It has left them with crucial, crucial games to play.
"I hope they can survive relegation, I really do.
"The players, management and supporters must stay together as they will need every bit of spirit possible to get out of this situation, on and off the park."
Petric comes back to Scotland three or four times a year to watch games and see friends.
He hasn't given up hope of one day being back here working.
He has coached and managed teams and also has the qualifications to be a Technical Director.
A former general secretary and vice-president of Partizan Belgrade, he said: "Listen, I live for football and I will consider all options.
"If there is an opportunity to come back to Scotland then I will look at it, of course.
"I had a great time as a player and have the memories.
"I also have the knowledge and if a chairman puts a plan to me and thinks I can help then that would really appeal.
"I want to come and improve a football club, look at the structure and put good things in place.
"I have good ideas.
"I just need to be given my next opportunity."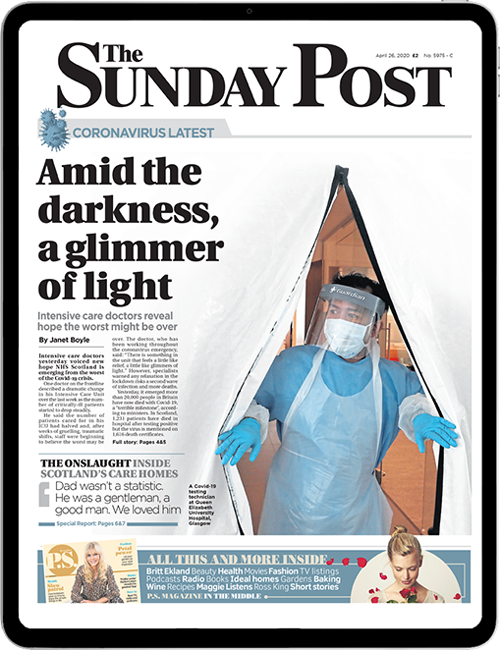 Enjoy the convenience of having The Sunday Post delivered as a digital ePaper straight to your smartphone, tablet or computer.
Subscribe for only £5.49 a month and enjoy all the benefits of the printed paper as a digital replica.
Subscribe