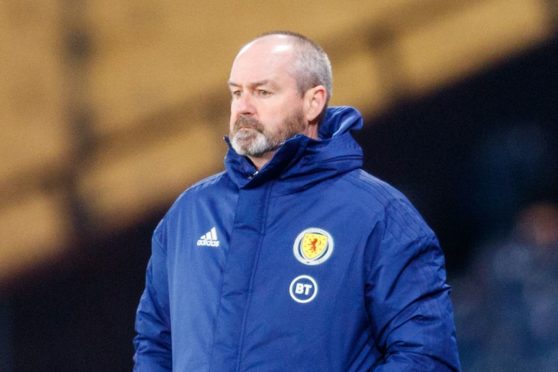 It was good to see UEFA acting swiftly by announcing that Euro 2020 was going to be postponed until the summer of 2021. Common sense prevailed.
But we are much less certain about when the play-offs for that tournament will take place.
Will Scotland play Israel in June of this year and then the winner of Norway v Serbia? Or is that timescale too optimistic?
My feeling is that we'll be unlikely to fit the international fixtures into the current calendar. I'm not sure when we will be able to fulfil the ties as everything at the moment is pretty much guess work.
Some have chosen to say that there is a lack of clarity and that their estimated scheduling is fanciful.
Look, they may well be right, but I'm not going to criticise UEFA in these unprecedented times.
I fully understand that the SFA, and the other Federations involved, will want firm dates for their schedule as they need as much preparation time as possible as these games are absolutely massive, both in terms of prestige and finances.
If it is not going to be June then will it be September or October? Or will it March 2021? They are all within their rights to ask for more information.
But I do have a degree of sympathy for UEFA.
The world has been turned upside down in the past week or two and people in charge of the game of football are only trying their best to come up with solutions within a certain period of time.
Because of the total uncertainty of what life is going to be like from one day to the next, we can't take anything for granted. That's a simple fact for all of us just now.
It is unfortunate and frustrating.
For obvious reasons, and more importantly, it is extremely worrying as people are dying and tens of thousands of lives are at risk in the UK alone.
The coronavirus has had an impact on everyone, one way or another, in the past few weeks. In the last few days, schools have now been closed and exams cancelled. There is more upheaval to come. Nothing is straightforward for anyone in any walk of life just now.
Whether it is in sport or business, we all need to be patient and considerate. This is not a time for taking aim at people.
In terms of football, every League in Europe wants their own domestic season to be concluded by June 30. UEFA has given everyone that opportunity.
It also gives a more than decent chance of the Champions League and Europa League being able to play all of their outstanding fixtures.
It could well be that the quarter-finals and semi-finals are played in a neutral venue in one match rather than over two legs. That is much more preferable than not being played at all. So, we'll see where we are a few weeks from now.
There is no reason to rush into decisions as we have a wee bit of time on our side. The decisions that have been made so far have been absolutely fine.
Whatever happens, I just hope Scotland make it to the Euro Finals. I have June 11 2021 firmly fixed in my mind as that's when the tournament will begin. I want Steve Clarke and the players to be there.
Under normal circumstances, Steve and the squad would have been gathering tonight to prepare for Thursday's game against Israel and then, hopefully, a victory would have seen us progress to face Norway or Serbia.
That is all now all on-hold. Indefinitely.
But the date of the play-offs and the tournament itself is irrelevant, it's about getting the right result when it matters.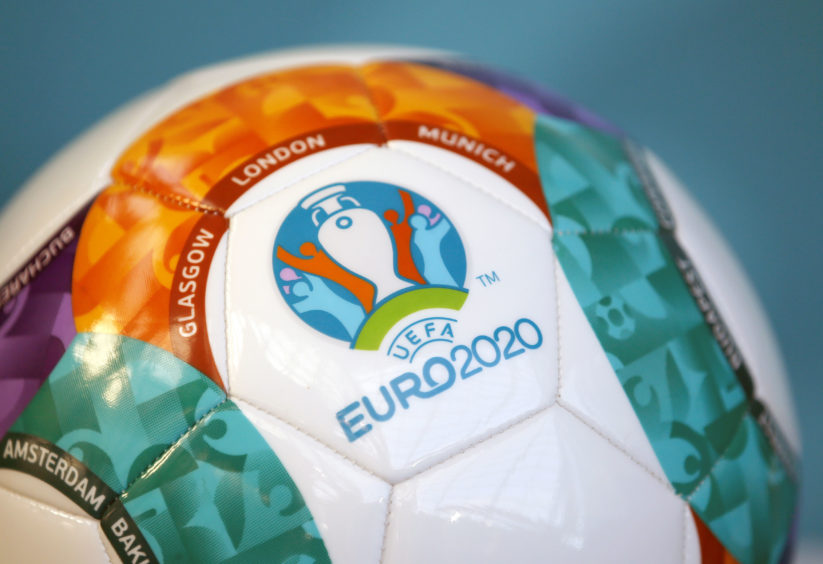 Sure, Steve will be frustrated as this was going to be the week where he tried to make a bit of history and take the country to its first major Finals since 1998.
He will have been absolutely desperate to play the games and go for it.
However, he will also be respectful and understanding of the current situation every person in the world faces.
But let's not worry or get overly concerned. We have waited 22 years to try to get to a tournament so is another few months going to make a huge difference?
We are still in with a chance of being there. Let's not forget that.
The domestic game is more pressing just now.
We will take this day by day and the decision to postpone all fixtures until the end of April appears to be the right call.
As I wrote last week the last thing we need is for the season to be declared null and void, on both sides of the border. That just wouldn't be right and reaction I received from that column suggested most agreed with me.
This is a time for patience and consideration.
We will get there at some stage and, as long as people are trying to do the right thing for the game and not looking to points score, then it will be absolutely fine.
The television broadcasting companies with the contracts for the Leagues will also need to be consulted. They pump millions and millions into the game and their views cannot be ignored.
Perhaps we will be up and running again in May. But it could well be that the rest of the games will need to be played behind closed doors.
That would be extremely unfortunate for every football fan, but it might be the best possible to get this season finished and all league paces determined.
We need to play every game so that we find out for sure who are the Champions who get into Europe, who gets promoted and who gets relegated.
That's what we need to find out and with less than a quarter of the fixtures remaining, we can find a way to play every game. That must be the focus.
But until we are clear of this pandemic, we must not lose sight of the fact that there are people much worse off right now in life compared to what are the rights and wrongs of what to do with the remainder of the footballing calendar.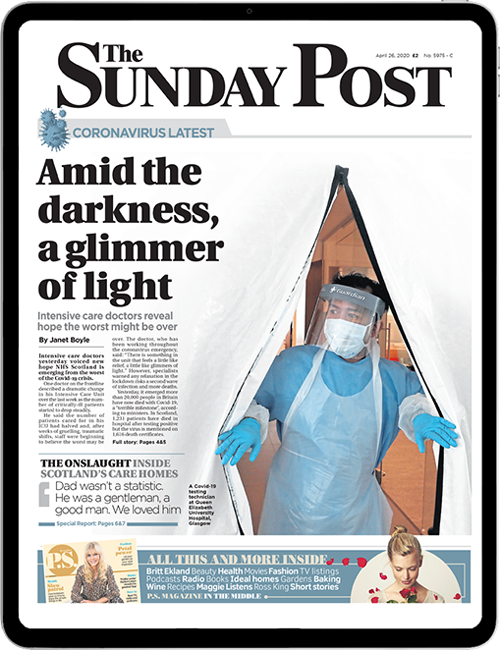 Enjoy the convenience of having The Sunday Post delivered as a digital ePaper straight to your smartphone, tablet or computer.
Subscribe for only £5.49 a month and enjoy all the benefits of the printed paper as a digital replica.
Subscribe