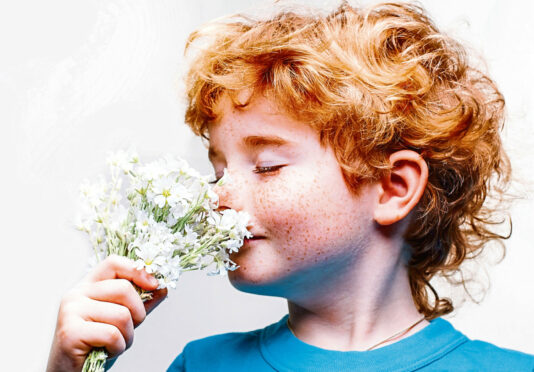 Think we have five senses? Well think again – we could have as many as 53. Think they're real? Well we have news for you. Biologist Ashley Ward tells Sally McDonald the Honest Truth about our senses and how they make us interact with the world around us.
Why are you interested in our senses?
The senses allow us to enjoy the richness of life. They provide the narrative of our existence and are the basis for every emotion we ever feel.
As a biologist I wanted to delve into the topic, to gain an understanding of the many mysteries that remain about the senses, to explode some myths and to celebrate the senses' role in the extraordinary experience of being alive.
Is our sensory experience an objective truth or an illusion?
This is one of the trickiest questions for people to comprehend. There are no colours, scents or tastes, no music or even sounds in the world beyond us.
All that we experience is our brain's interpretation of qualities of light, or vibrations or chemicals in the air. Strictly speaking it's an interpretation, not reality.
Do our senses change throughout our lives?
As newborns, we still have some way to go until our senses develop to their full capacity. Vision takes months to perfect, while the fine motor skills that emerge from touch also take a long time to master.
Once we head beyond our 20s, there's the inevitable, gradual decline that accompanies age.
How do our senses influence our decisions?
Perhaps the best way to illustrate this is to point towards the countless billions that are spent on marketing.
Fast food outlets tend to use a lot of red in their branding. That's partly because red seems to stimulate the appetite. Meanwhile, manufacturers of cleaning products have tuned in to our association of lemons with freshness. Sensory biases undoubtedly guide us.
Do some people feel pain more intensely than others?
Pain is a very subjective experience. Our perception of pain is dictated by a mix of receptor density, our previous experience of pain, and our hormones, among other things.There's no objective scale on which we can measure pain and each of us experiences it differently.
Why do we like certain types of music?
It's largely cultural – we typically like the music we grew up with. We learn the patterns within familiar tunes and find them rewarding to listen to. Moreover, we like a degree of complexity in a melody – not too much, or the unpredictability can alienate us, and not too little, as if it's too simple, such as in a nursery rhyme, it might bore us.
Why do we find some people, or things, beautiful?
Even if we're not in perfect agreement about what's beautiful and what isn't, there's a surprisingly large overlap between us. Why? As philosopher Denis Dutton put it, beauty is one of the ways evolution has of encouraging us to make decisions that improve our lives. These might be about picking the right partner, finding a rewarding place to live, or just the kick that comes from triggering the brain's reward centres.
What is a smell?
We're still not quite sure how the sense of smell works. The best guess is that our olfactory receptors at the top of the nose detect some quality, such as the shape, of incoming molecules. That information is passed to the brain, which represents that as a conscious experience of smell.
Remarkably, most things that we perceive as a single smell are actually a complex blend of hundreds of different volatile chemicals – the smell of coffee is a patchwork of more than 600.
Can our senses be fooled or trained?
Most of us are familiar with the idea of optical illusions but in fact any of our senses can be tricked. The reason in most cases is that the brain is continually confronted by vast amounts of incoming information and in making sense of this it can sometimes get things wrong. The brain is highly plastic, however, and it can adapt and improve its reading of sensory inputs. The crucial thing is to keep challenging it!
Sensational: A New Story Of Our Senses by Ashley Ward is published by Profile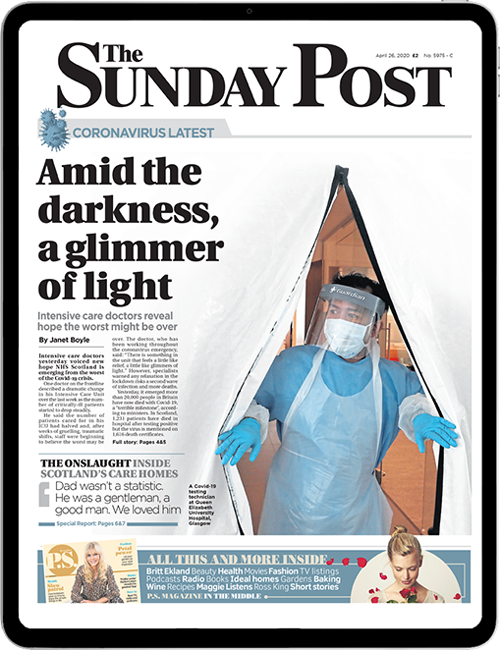 Enjoy the convenience of having The Sunday Post delivered as a digital ePaper straight to your smartphone, tablet or computer.
Subscribe for only £5.49 a month and enjoy all the benefits of the printed paper as a digital replica.
Subscribe