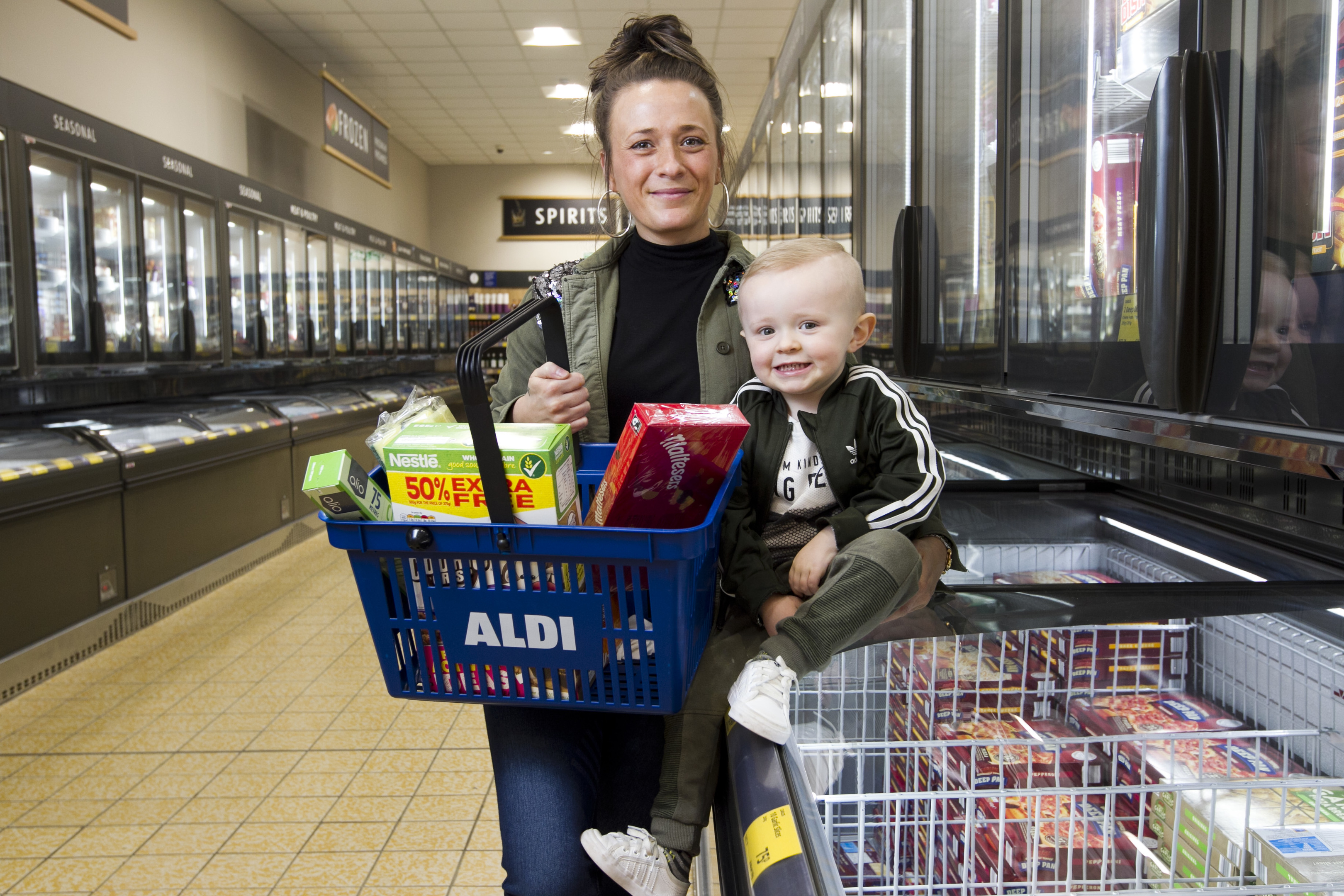 ALDI was hailed top of the shops a prestigious supermarket satisfaction survey, conducted by consumer magazine Which?.
Upmarket chain Waitrose had held first place for three years, but German giant Aldi beat it to the coveted top spot this year.
So what what does make Aldi the best? Here, ALI KIRKER speaks to retail expert Dr Julie McColl, assistant head of business management at Glasgow Caledonian University, to find out.
LOCATION AND LAYOUT
Branches of Aldi are particularly well-chosen, according to Dr Julie McColl.
"Aldi often positions itself next to M&S – their locations are no accident," she says. "It means people can go between the two with ease. Originally they would get their basics in Aldi and their luxury food in M&S."
Layout inside the stores is a case of could do better. "In terms of food it's fine. The bit up the middle, where all the Specialbuys are, is a jumble. But, at the moment, it doesn't seem to be doing them any harm," says Dr McColl. "You could argue it's very clever. Everything is all mixed up, it almost feels like it's all been dumped there. But it means you go in to look for one Specialbuy and you see lots of different things. You might buy more."
LUXURY RANGE
Not so long ago, Aldi was all about the basics. But, in an effort to attract more middle class shoppers with spending power, it has introduced its luxury Specially Selected range. Last Christmas, the range expanded further with Specially Selected Exquisite, which included turkeys and Christmas cake. The strategy worked, as Aldi recently reported record sales over the festive period, with its luxury ranges increasing sales by almost one third.
"What they do well in terms of all their ranges, including Specially Selected, is localise it," says Dr McColl. "Aldi is a German brand, but by using local suppliers and local advertising, people start to see it as home-based," she says. "And shoppers are becoming increasingly savvy when it comes to buying luxury food. They are starting to realise they can get great quality in Aldi and Lidl, without spending as much as they would elsewhere."
PRICE
How does Aldi manage to be so much cheaper than many of its competitors? Aldi is a global brand, with stores across Europe, Australia and, more recently, America. According to Dr McColl, that's all good news for its customers. "Aldi is much cheaper than supermarkets like Sainsbury's. Yet shoppers feel they're getting similar-quality food," she says. "Aldi is able to buy big quantities because it's an international operation, which makes it cheaper – and those savings are passed on to the shopper. Shoppers will increasingly become influenced by value for money and where they can get the best quality for a good price."
Dr McColl believes shoppers benefit from the way Aldi's staff works, too. "In Aldi, everything is designed to happen quickly," she says. "Ordering, unpacking deliveries and stacking of shelves is all done as fast as possible. Yet the staffing structure is quite lean compared to other supermarkets."
What does all this mean for the shopper? If you shop in Aldi, you'll pay less. It's that simple.
---
'It's great value for money and, as a mum, I appreciate them not having sweets by the tills'
Amanda Allan is 31 and from Clydebank. She is a stay-at-home mum and has three children – Ellie (11), Casey (5) and Kyle (2).
She loves Aldi for its value and increasing range of choice. She appreciates being able to buy luxuries at a decent price, too.
"I love its flowers. They're lovely, great value and they really last," she says. "I think the whole store its great value for money. Sometimes I also shop at Asda and occasionally my children turn their noses up at the cheaper products I've bought in Aldi – for instance, they know if I've bought Aldi cereal and not their usual favourites. But that doesn't happen often."
Amanda is a great fan of Aldi's produce, too. "The fruit and veg is really good quality and it's a great price, too. I like my children to eat a lot of fruit, so I often head to Aldi so I can stock up the fruit bowl.
"The coleslaw is great, too – much better than Asda."
"The lasagne is absolutely great, it's one of my favourite meals. And the prepared fajitas, which come with seasoning and sauce are a quick tea and so easy."
Amanda admits shopping at Aldi took a bit of getting used to.
"The first few times I went I didn't know how the checkout system worked – the way you have to sort of tuck your trolley in at the end of the till. I felt really rushed and stressed," she says. "It was weird compared to elsewhere. But I soon got used to it and now it doesn't bother me at all."
Amanda is a fan of Aldi's attention to detail, too.
"Unlike a lot of other supermarkets, it doesn't have sweets at the checkout. As a mum with young children, I really appreciate that!"
---
CHOICE
One of the reasons for Aldi's rapid rise to the top is because of its focus on expanding its range. The Aldi of 1990, when it first launched in the UK, is unrecognisable compared to the Aldi of today.
That's partly down to its increased range of choice. "This is an area both Aldi and Lidl have really worked at," says Dr McColl. "They've really responded to what shoppers are demanding. So, for instance, kale and avocado sales have rocketed in recent years. And you'll find them in Aldi, but you'll still get the basics, too."
Those basics include the budget range, Everyday Essentials. It's the range to look out for if you want the cheapest shopping possible. So expect to find jam for 28p, 10 scones for 49p – you'll pay £1 for six in Sainsbury's – and garlic baguettes for 32p.
SHOPPING EXPERIENCE
Like all things Aldi-related, the shopping experience is designed to be fast – and that includes the checkout.
"Aldi staff want you through the checkout as quickly as possible. They don't want you packing your bag at the checkout," says Dr McColl. "I think some people, including the elderly, must find it really stressful. But it isn't harming their success."
Its stores aren't designed to be as nice a shopping experience as a Sainsbury's or an M&S. But they have improved greatly over the years. And now Dr McColl thinks Aldi is focussing on improving your trip to your local branch.
"There's an increasing element of customer service. They still want you through the checkout quickly, but there's a little more chat coming in from staff," says Dr McColl. "You'll get a brief, 'how are you?'. Years ago that element of customer service wasn't there."
VERDICT
"Shoppers will increasingly move towards lower prices and good value," says Dr McColl. "It means that Aldi and Lidl will only increase in popularity. The 'big four' – that's Tesco, Asda, Sainsbury's and Morrisons – need to find other ways to make their shops the place to go.
"Tesco is already trying new strategies. It's no surprise to hear industry rumours that it is planning to launch a discount chain to compete with Aldi and Lidl. And it is expanding its clothing choice too – it now offers Wallis and Dorothy Perkins in some of its stores, which should help draw shoppers in.
"People are not focussing on luxuries in the same way they once did. It's all about price and getting good value for money nowadays and that isn't going to change. Years ago, people didn't like to admit to shopping in Aldi or Lidl. Now they like to tell others about their bargains.
"Other supermarkets could learn a lot from both Aldi and Lidl – particularly their localised advertising and promotion of using local suppliers. It's simple but it works. Both Aldi and Lidl will go from strength to strength."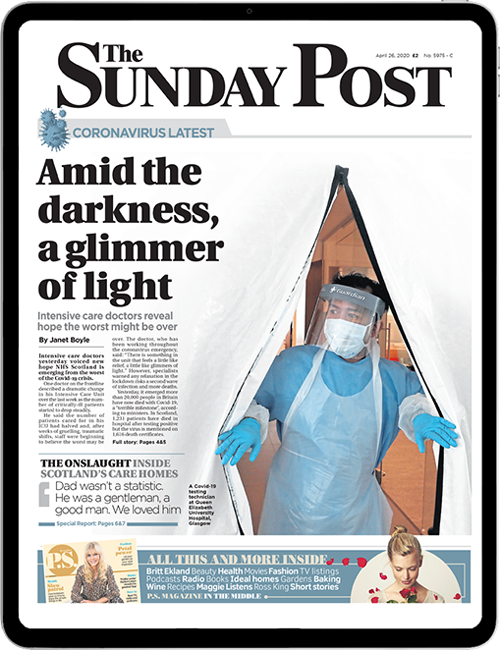 Enjoy the convenience of having The Sunday Post delivered as a digital ePaper straight to your smartphone, tablet or computer.
Subscribe for only £5.49 a month and enjoy all the benefits of the printed paper as a digital replica.
Subscribe