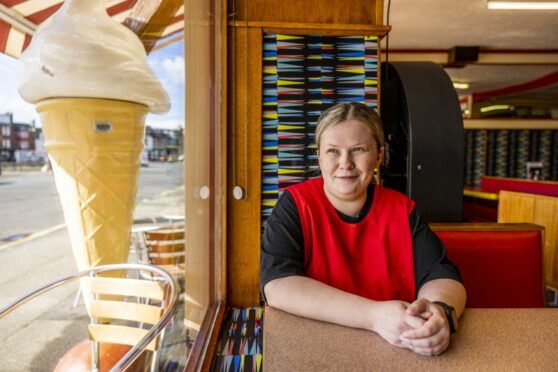 Seaside towns in Scotland are reporting surging visitor numbers this summer as they plan to make the resurgence in staycationers permanent post-pandemic.
Many of the country's ­traditional resorts describe a "manic" few months and hope the rush to enjoy our beaches can help turn back the clock and encourage Scots to holiday at home.
The delays and difficulties in international travel this summer, from ports to airports, have encouraged holidaymakers to stay closer to home, but that is only reinforcing a growing trend, according to observers.
South Ayrshire Council leader Martin Dowey said: "Covid has probably been the catalyst for Scots falling back in love with Scotland. I think everybody worried staycationing was a flash in the pan when travel restrictions meant it was difficult to get abroad but the visitor numbers are even better this year than last year.
"Now they're realising Scotland is a beautiful part of the world. The seaside staycation is definitely making a comeback."
Plans are already in motion to revamp the promenade at Ayr beach, nearby Largs is upgrading its seafront and Troon has reinvented its beach-front play park, introduced a trial camping spot to encourage staycationers and plans to build a skate park next year.
In Broughty Ferry work has begun on a new multi-million-pound beachfront and £9 million coastal path between Dundee and Monifieth, and the Great Harbour project in Irvine is set to enhance parks, local heritage and waterfront attractions while also creating new ones.
In summers gone by Arbroath's outdoor pool attracted holidaymakers, including Billy Connolly. However, it suffered the same decline as other British seaside towns. Now, as people opt for staycations, residents are hoping a sea pool can be created to encourage more people to go to the coast.
Kevin Smith, treasurer of Arbroath Sea Pool Project, is a former deep-sea heavy construction and welding diver and believes it would be a welcome addition for visitors and watersports. "I've lived in Arbroath for 45 years and remember the days when people would flock to Arbroath for their holidays. It would be great to see that again," he said.
Smith says the free facility, which could cost as little as £200,000 to build, would be accessible to all, all year round.
Bob Pollock, councillor for Troon, has noticed an influx of tourists in recent months. "In my generation, we always had 'Doon the Watter' holidays and it feels like that's coming back. I grew up in the 60s and early-70s and we never went abroad. We went caravan holidays – and I absolutely loved it, touring the east and west coast. I can definitely see the rise of this type of holiday for Scots."
He added: "During Covid, it was hard to holiday anywhere else, but this year people are choosing to staycation – and that's a great thing."
South Ayrshire Council leader Martin Dowey said coastal towns saw an increase in visitors in the breaks between lockdowns, a trend that has continued this summer. "The beaches are rammed on a sunny day and people come to holiday here for a week or two all through the summer," Dowey said.
"To be honest, the Esplanade at Ayr looks like it's from the 70s. Nothing has been spent on it. It needs to be brought up to the 21st Century. Tourism needs to be our number one driver. We need to give people an experience so they want to come back. We're planning a big revamp and hoping, if we build it, they will come. But we can't be complacent."
Lesley Whitehill, VisitScotland's senior tourism insight manager, said the organisation didn't yet have visitor figures for seaside locations, but all the signs were pointing to traditional resorts proving popular again.
"We're increasingly seeing ­people seeking out experiences they maybe haven't had since childhood, coupling nostalgia with a desire to recreate new memories with younger loved ones," she said. "And the towns and villages that hug Scotland's shore are where families have holidayed for generations. We've also seen a growing trend for what we've termed 'water wellness', with people seeking experiences that involve being near or in water as a means of improving their health and wellbeing. This could be everything from coastal walks through to paddleboarding or wild swimming.
"People don't come to Scotland for the weather. They come for our breathtaking scenery, rich history and heritage, distinct culture and warm and welcoming people. And many of Scotland's seaside towns boast all those things."
Scottish Government ­business minister Ivan McKee said it had been supporting local infrastructure projects with £15m of grant funding and hoped seaside locations could help with the economy's recovery from Covid. He added: "The Scottish Government would encourage more people to consider spending weekend breaks or day trips in Scotland's many beauty spots. Choosing domestic destinations to visit can help boost businesses and create a more prosperous and sustainable tourism economy."
We've been mobbed this year – even when it's been pouring
The population of Millport, on the Isle of Cumbrae, doubles at weekends and during school holidays.
Residents and business owners say it's been busier than ever in the past few months, with visitors arriving by ferry from Largs, in North Ayrshire.
Tiffany Colvan, manager of the town's bike hire shop On Your Bike, said: "I've lived in Millport since 2007, but during lockdown it was only really the islanders. The ferries were heavily policed, but as soon as the restrictions were lifted it was like someone opened the floodgates. Businesses just didn't expect it and struggled to keep up.
"Since then, it has stayed busy, but we have learned to prepare for the crowds."
Colvan added: "It's fantastic to see so many people coming over. The visitors have changed. It used to be older couples and families before, but now we get a lot more of the Instagram generation. We've had to step up our social media as there are lots of younger people coming.
"And, while day trips are big business, we have noticed more people coming for a longer holiday. This summer has been busy and we hope this is paving the way for the future."
Amy Joyce manages The Ritz Cafe and says business has been steady since restrictions lifted. "With no visitors allowed on the island it was just the locals. But they did their best to support us.
"This year we've been mobbed. Last weekend there was a 90-minute queue for cars on the ferry and 45 minutes on foot.
"And it doesn't seem to matter what the weather is doing. Sometimes it's pouring with rain and we are still busy."
Joyce, who lives on the island with her husband and two sons, added: "I can understand the staycation thing as I am the same when it comes to holidays. People have a new attitude where they want to discover places closer to home. And hopefully this is something positive to come from Covid we'll see for a long time to come."
When Stuart and Jane Parry-Mellor sold up in Wales to buy a holiday park just a short walk from Millport, they had no idea it would turn out to be the job of their dreams. But 19 years – and the opening of a second caravan park – later and they say it's the best move they've ever made.
Westbourne House Caravan Park started as a B&B with holiday cottages and one caravan for rent.
Now the Parry-Mellors have moved into the B&B to look after the 30 permanent caravans, as well as a further 59 on the newly developed sister site, Firth View Caravan Park, which opened in 2016.
And they have a waiting list of more than 50 potential purchasers for a space on the scenic spot. "The demand is incredible," Stuart said. "We extended by 59 pitches at Firth View and we've sold 50 of them.
"The only reason the last nine aren't occupied is because there's a two-year waiting list for the caravans!"
He added: "The caravans are a second home for a lot of the clients. Millport is like a home from home for us – and the same is true for the people who come to stay.
"The scenery is beautiful and the people are friendly and welcoming. It's a lovely place to come and spend time, any time of year."
In April, it emerged the town's property prices rose by 53%, the biggest increase of any Scots coastal town, with the average price going up to £113,292,
Estate agent Alan Hill, director at Robert F Duff, said : "About 40% of homes are second holiday homes, but that market has been really buoyant. Properties are going up for sale and being snapped up in just a few days.
"We're seeing people spend more time in their second home, up to half of the year. There are an increasing number of young professionals looking to make Millport their home, as after Covid people are reassessing their lives."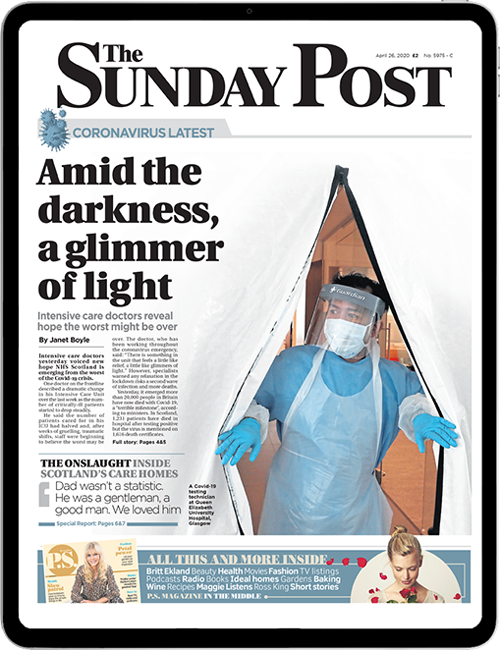 Enjoy the convenience of having The Sunday Post delivered as a digital ePaper straight to your smartphone, tablet or computer.
Subscribe for only £5.49 a month and enjoy all the benefits of the printed paper as a digital replica.
Subscribe