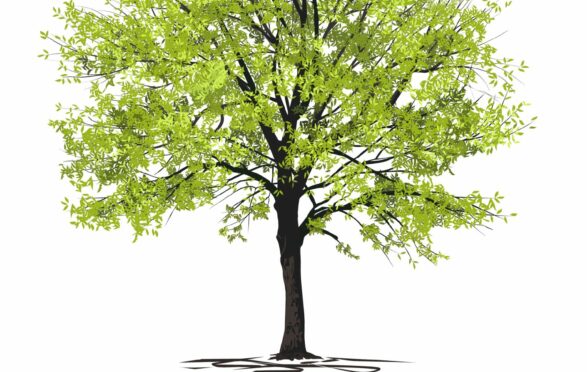 Scotland's gardeners have been urged to beware introducing new threats and protect the country's trees from alien invasion.
Ecologists at The James Hutton Institute have called for green-fingered enthusiasts to be vigilant when introducing new plants to their gardens as they might unwittingly bring in pests and diseases to surrounding woodlands, threatening tree populations and the ecosystems that rely on them to survive.
Dr Ruth Mitchell, a plant ecologist at the institute and lead author on research detailing the devastating effects tree diseases and pests have on forests, fears well-meaning gardeners might be contributing to the problem by buying trees and plants without investigating their origins.
She explained: "People need to think about where they are getting their trees or shrubs. When you go to the garden centre, think about where the plant came from, where was it grown? Is it looking healthy? If it is not looking healthy, it might not just be because of a lack of water, it might be because the plant is diseased, and then it will start to release dangerous things into the environment."
Mitchell highlighted the spread of the ash dieback fungus, blamed for catastrophic loss of ash trees in Europe after originating in Asia where it did little damage to indigenous trees.
She said: "Ash dieback was spread round the UK by people buying infected plants. Also, definitely do not bring anything back from holiday. People take a cutting and think, 'Oh, I'll grow that in my garden'. Do not do that as it poses a really big risk. People think biodiversity is a bigger issue than them and doesn't concern them, but we all have our small part to play."
Tree disease in the UK is on the rise due to the increasingly fluctuating climate, which puts trees under stress and in turn makes them more susceptible to illness and pests, along with warmer weather, which allows potential pathogens to survive where they previously would not. Our reliance on other countries for timber is also driving the risk of disease, as we often import and introduce sick trees to our environment without realising. All this puts the already strained biodiversity of our forests at risk.
Mitchell said: "When we have trees that are dying because of diseases and pests and pathogens, it's not just that tree that becomes ill and at risk, but it's a whole lot of other species that are found on that tree. It is not as if the species living on one tree can just move over on to a different tree species. Our ash trees are threatened because of ash dieback, and there are 48 species that are only found on the ash tree. So if we lose the ash tree, we lose a further 48 species, too."
Kenny Kortland, an ecologist with Forestry and Land Scotland who is in charge of maintaining healthy biodiversity levels within Scotland's timber plantations, explained why biodiversity is so important.
"Science is telling us that the best way to tackle the climate emergency is to use nature-based solutions," she said. "It's in the public interest to increase the ecological integrity of our landscapes, as that's what protects us from the worst ravages of climate change. So if you store peatlands, you're going to capture more carbon. If you increase the forest extent, you're going to reduce the impacts of floods.
"For hundreds if not thousands of years, the landscape has been managed in a way that resulted in trees disappearing, be that for agriculture or large estates. The forestry sector needs to think about this, as they have lorries moving between forests across Scotland and beyond into England, transporting timber. Spores of various diseases can be transported on people's boots or on tires, so we need good hygiene when moving in and out of our forests. If people are coming up from England to go on a mountain biking holiday in the forests of Galloway, they should think about giving their equipment a good clean. We all can do our bit to help."
Mitchell said it is helpful to think of it like we do with human diseases. "It's very like Covid," she said. "They are new diseases that our trees aren't adapted to, and because they have never encountered them before, it is harder to fight them off. I think the general public gets used to seeing less and less biodiversity around them.
"Elm trees died out when I was a kid, but they were around when my grandparents were children. Now my grandchildren may have to get used to an environment without ash trees. What will our great, great grandchildren grow up without? Unless we do something, there will be ever lowering levels of biodiversity and the nature that we are used to."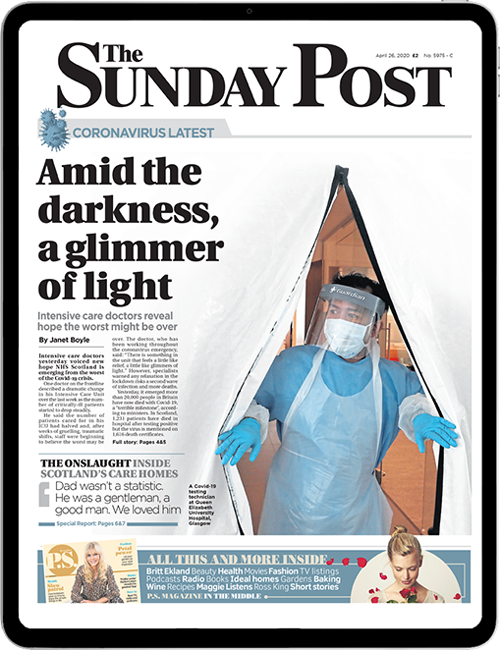 Enjoy the convenience of having The Sunday Post delivered as a digital ePaper straight to your smartphone, tablet or computer.
Subscribe for only £5.49 a month and enjoy all the benefits of the printed paper as a digital replica.
Subscribe