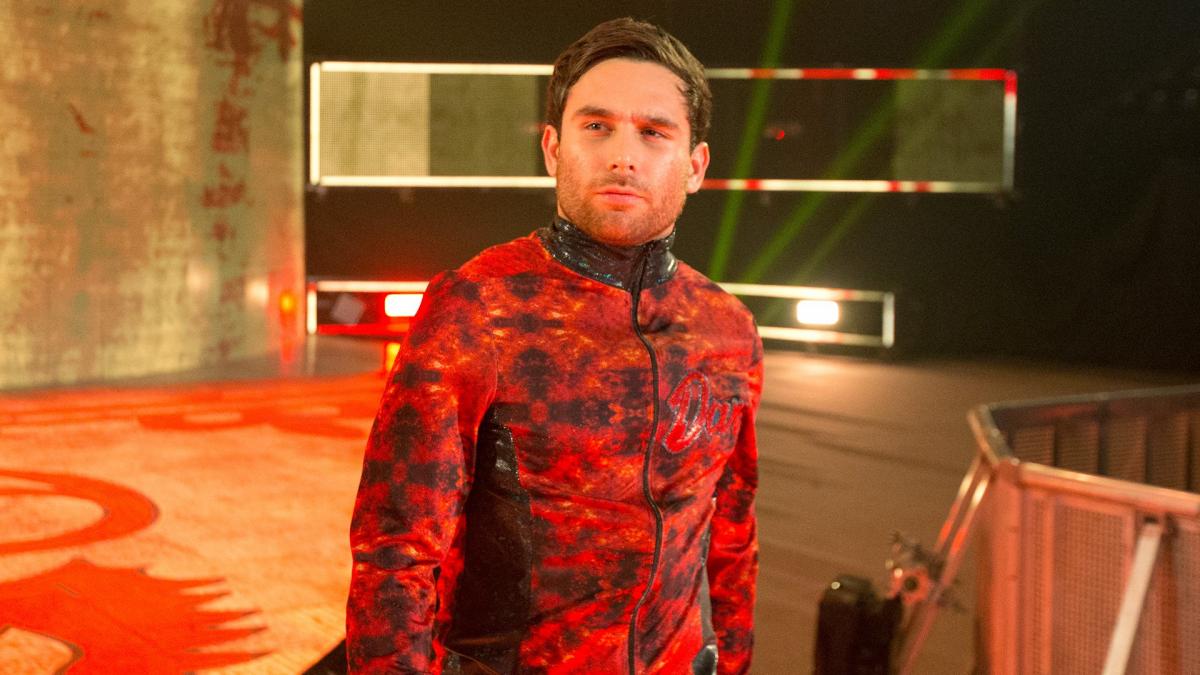 SCOTS wrestler Noam Dar says he can't wait to perform in front of a home crowd again as he joins his old friends from Insane Championship Wrestling (ICW) at The SSE Hydro.
The 25-year-old, nicknamed the Scottish Supernova, has been allowed by his bosses at the WWE to compete at the Glasgow-based promotion's Fear and Loathing XI event this weekend.
It was ICW who put Noam on the path to success in the world of sports entertainment, and the returning star has the added bonus of taking to the ring in the arena in which he made his debut on flagship WWE show Monday Night Raw.
"I'm looking forward to creating those kind of memories again, this time with ICW," Noam tells The Sunday Post. "That whole night, the experience and atmosphere was mind-blowing. I can remember a lot of anticipation beforehand not knowing where and when I'd debut and get things started.
"It almost lined up too perfectly, and sometimes when these things have the potential to go so perfectly it usually doesn't but it was spot on that night."
Noam, who made his wrestling debut aged just 15, was even given special treatment for his first match, with pyrotechnics marking his entrance.
"When we went through rehearsals I thought it was a bit of a rib, a practical joke they'd do to the new guy," he laughs. "I remember coming out and I got a wee bit of a fright – I did not expect it!"
ICW's partnership with the WWE, which has seen a number of top stars appear in the company's events, is what has made Noam's return possible.
"I think it's important to be able to highlight and showcase that these promotions like ICW exist outwith WWE and especially now that there's a great working relationship there," he says.
"I think that's WWE's token of gratitude to ICW; to allow guys that were homegrown there to come and put performances on now and again to give back and help.
"I think that's really important to the development of the company and us personally, it's really good to have these opportunities."
Noam, born in Israel but raised in Ayr, is one of a number of former ICW stars who now ply their trade with the global wrestling giant.
Drew McIntyre, who performed under the name Drew Galloway during his time in ICW, is now a top tier talent on Raw, with Killian Dain on SmackDown Live and Nikki Cross in NXT.
A number of stars familiar to ICW fans are also now part of the WWE'S NXT UK division.
"There's a right wee team of us now, a few more and we can just try and take over, kick the office door down and make it a bit more Scottish," he laughs.
"It's amazing to have colleagues that I've essentially grown up with, and also to represent the quality that comes out of Scotland."
The locker room is starting to sound even more Scottish with Noam's dedication to using his native slang proving to be infectious.
"The word dafty is slowly taking over which is great," he laughs. "It's funny how random WWE superstars are now doing bad Scottish accents and calling each other dafties!
"I'll try to teach them one word every year, just to bring it up slowly. I don't want to overwhelm them."
"@itsLioRush is a DAFTY! Pass it on." – @NoamDar #205Live pic.twitter.com/B843hVEyK0

— WWE (@WWE) September 20, 2018
As well as the lingo, Noam keeps his origins very close to his heart.
"From a very young age ICW was a promotion that I was very proud of," he says. "When you're 16-17 you care a lot about what your mates think and ICW was the one I always wanted to show clips of when people asked 'what's this wrestling that you do?'.
"Instead of showing them pictures from doing a holiday park show or something I would show them these cool nightclubs and videos of people jumping off things and beating each other up.
"That was always very dear to me and then of course the relationships and friendships we built while travelling on tour together. When we did those first English tours we had actual tour buses that were far too good for us scumbags!"
ICW now has the rock and roll credentials to warrant those tour buses, with Fear and Loathing XI their third show at The SSE Hydro.
Thousands of fans are expected to pack into the huge arena for a night of hard-hitting action.
And this year, the talent on show is almost entirely domestic or homegrown stars, rather than relying on big name American former WWE talents.
"It shows how strong the depth of roster is in the UK and the demand for it," Noam says. "People want to come to these big shows and pay good money to watch these guys from the UK, from Scotland and who have been ICW's roster members for years, as opposed to coming to see guys they saw a couple of times on the telly."
Returning at The Hydro is the latest in a series of highlights in a whirlwind couple of years for Noam.
From competing around the country with ICW to joining the WWE and becoming a top star on 205 Live, Monday Night Raw and NXT UK, Noam says he's always just tried to take it week by week.
He says: "The experience myself and some of the other cruiserweights have had in the WWE has been very unique.
"We essentially went from independents to the main roster and then on the road and then to our own show 205 Live. From there other opportunities have come up.
"The learning experience is tenfold, the amount of knowledge you're picking up. Hopefully I can keep making the best of everything and keep moving forward."
Noam's career hit a stumbling block when he suffered an injury during a fatal four-way match on an episode of Raw in November of last year.
After it continued to cause him problems, he had to undergo surgery for the first time in his career to repair what turned out to be a torn meniscus in his left knee.
It kept him out for close to seven months, the longest lay-off he'd ever had.
"That was a very testing time, to go through something like that, not being able to do what you love," he says. "It felt like I was going to be in crutches forever.
"It was fun using a wee mobility scooter, zooming about Tescos, but apart from that it was pretty dreadful!"
Thanks to the work of WWE's medical team, which he describes as 'second to none', Noam completed his rehab and returned at the famous Royal Albert Hall for a massive NXT UK show in which he earned a title shot at Pete Dunne.
And Noam will face the WWE UK Champion once again again at Fear and Loathing XI.
He'll be teaming up with ICW originals BT Gunn and Wolfgang to face Dunne and NXT UK tag team Moustache Mountain, a.k.a. Tyler Bate and Trent Seven.
That trio, known together as British Strong Style, have had a few words to say about coming to 'save' Scottish wrestling.
"I think that they obviously don't have a lot of oxygen up at the top of that Moustache Mountain, it's getting to their head a wee bit," Noam says. "They know and understand just how important ICW is for British Wrestling is and for the boom that it's had.
"They're a wee bit all talk. Three English guys having something negative to say about Scotland… we know how that one goes.
"Those guys are great, I've never wrestled Trent, but I've wrestled Tyler and Pete in different scenarios over the years.
"I have a team, Wolfgang and BT Gunn, that I've been friends and worked with for ten years. It should be a good match."
BREAKING: @NoamDar returns to ICW to join @WolfgangYoung and @bt_gunn to face British Strong Style at @TheSSEHydro #ICWHydro on 2 December! https://t.co/qr2l5LiY75 pic.twitter.com/AfGEi3Anql

— ICW (@InsaneChampWres) November 12, 2018
As much as the competition will be great, it's being in front of a Glasgow crowd once again that Noam is relishing the most.
He says: "I can't wait to feel that ICW atmosphere in an arena like The Hydro. I think that's going to be very special and it's always nice to go back to where you started.
"The involvement and the passion from the audience, we feel that as performers and it drives everyone to put on a top show."
And, of course, any excuse to return home!
"Any opportunity that comes up I try to make the most of it and come back for a few days," Noam admits. "Usually I can get home once or twice a year depending on the UK tours and stuff.
"Now that NXT UK's around and other opportunities like this come I guess there's more chance to get home. Anytime that happens I'll jump on it because I get homesick very easily!"
---
ICW: Fear and Loathing XI, The SSE Hydro, Sunday December 2, Tickets and info at www.insanewrestling.co.uk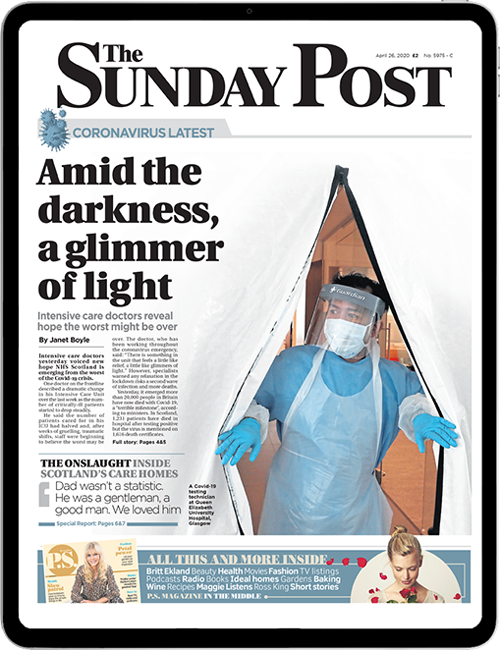 Enjoy the convenience of having The Sunday Post delivered as a digital ePaper straight to your smartphone, tablet or computer.
Subscribe for only £5.49 a month and enjoy all the benefits of the printed paper as a digital replica.
Subscribe