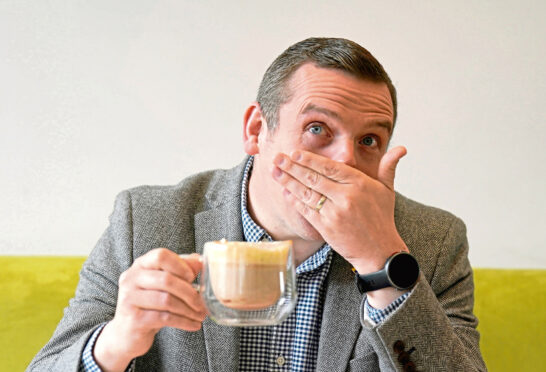 The Scottish Tories have become used to good election results. It's all relative, of course. Their "success" over the last half-decade has been to increase their number of seats and votes and to finish in second place, with the SNP unassailable.
Nonetheless, they have grown fond of expansion. So, when the party suffers a reversal, the natives become restless and start to ask why. Douglas Ross, the party's leader, answered that question quickly and firmly even before the full extent of the slide was official. It's Boris Johnson's fault, he said.
There is logic to his finger-pointing, for sure. Thousands of people across the country who may have become used to voting Tory over the past few years will have either moved their vote elsewhere or not bothered voting at all as a result of the Partygate scandal.
However, Ross's explanation has not satisfied everyone, even amongst his own allies. Adam Tomkins, the former MSP who is now Scotland's leading pro-Conservative, pro-Unionist commentator, retorted that Ross owns the result and should not pass the buck.
Liz Smith, one of the party's most respected MSPs, noted that Ross needed to explain why he was simultaneously blaming Johnson for the result but also defending his position as Prime Minister.
I would add one other nugget to this, which is that Scottish Tory fortunes will proportionately track the intensity of the debate on Scottish independence. At the moment, that debate is quieter, ironically because the Yes campaign is not performing anywhere near well enough to truly desire a second independence referendum soon.
As, in effect, a single-issue party opposing a second independence referendum, the Scottish Tories do much better when that debate is on fire, and less well when the heat dissipates. Furthermore, the set of elections which, logically, are least ripe for that constitutionally-focused argument to succeed are those electing local councillors.
With all of that being said, the likely outcome of all of this is that it will be fairly quickly forgotten. Local authority election results usually are. Ross's leadership is not in trouble, in the grand scheme of things.
For what it's worth, I would say Ross and Johnson have this in common. At some point, there will probably be a straw that breaks the camel's back (perhaps in the shape of Sue Gray, the Met Police or, more likely, a General Election), but the local election results are not that straw. Johnson will not be calling the removal firm to Downing Street anytime soon.
The trick, for his colleagues in Scotland, will be to understand how this setback fits into the bigger picture.
This is something the party has never been able to do successfully, but those of us who want to see a more plural, more competitive, more relevant Scottish political discourse live in hope they will.
Because what happened on Thursday was nothing new. It was a movie we've all seen before, many times. It was the Scottish Tory fortunes being controlled by events surrounding the mother party to which they remain attached.
For a Scottish, liberal centre-right party to succeed, and enter government, there are two deal-breakers. First, they need a party completely separate from the Conservatives. Secondly, they need to win a second, and final, independence referendum.
The biggest surprise of all is that the party's strategists have not yet managed to figure this out.
Andy Maciver is director of Message Matters, Zero Matters and a former head of communications for the Scottish Conservatives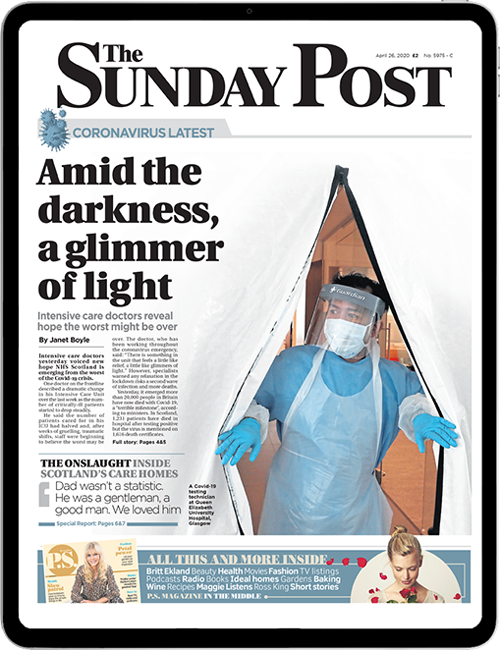 Enjoy the convenience of having The Sunday Post delivered as a digital ePaper straight to your smartphone, tablet or computer.
Subscribe for only £5.49 a month and enjoy all the benefits of the printed paper as a digital replica.
Subscribe