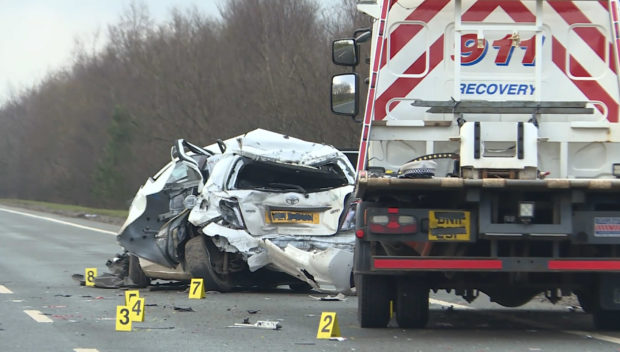 Scots drivers are three times more likely than other British drivers to risk their lives by using a handheld mobile phone while driving, a new report reveals.
The study found 17 to 29-year-olds are the most willing to break the law, despite fines of up to £1,000.
The roadside observation study, by the Department for Transport and Transport Scotland, found that fewer than one in 200 drivers in England and Wales used a handheld mobile, while it was one in 50 in Scotland.
And on two-thirds of the ­occasions Scots were using their phone while driving, the study found it was to read or send text messages. Now a new Scottish study has ­highlighted the full risk of texting as distances between cars dropped by a third while the driver's attention was elsewhere.
And, with one hand off the wheel, they were nearly twice as likely to swerve between lanes.
Overall, the researchers at Heriot-Watt University found a "significant" increase in risk of accidents.
Road-safety campaigners are calling for a crackdown on mobile phone use behind the wheel.
A spokesperson for national road safety charity Brake said: "A split-second distraction caused by a call, text or notification behind the wheel can be fatal, yet illegal mobile phone use is an all-too-common sight on our roads.
"We are calling on the government to invest in greater awareness, more enforcement and tougher punishment of people who illegally use their phone at the wheel."
And RAC spokesperson Rod Dennis said: "We believe it is high time the government looked at how modern detection and enforcement technology could reduce the burden – and make our roads safer."
The consequences of­ ­texting while driving were shown in the death of two-year-old Harlow Edwards, who died in October 2016 when an out-of-control car mounted the pavement she was walking along in Coupar, Angus.
Driver Luke Pirie, 24, was ­reading and sending texts on his phone moments before the crash. He was jailed for six years.
The Department for Transport survey found mobile use among drivers in England and Wales was just 0.6%, while in Scotland it was 2% – with the overwhelming majority holding it in their hand.
Nationally, taxi or private hire drivers were shown to be most likely to be "on the phone", followed by van and coach drivers.
Young people were the biggest offenders with almost 4% of 17 to 29-year-olds flouting the law, often texting. One in 50 middle-aged ­drivers were seen.
In Scotland there were 2,895 convictions in 2018-19 for using a handheld mobile phone while driving – almost all dealt with through fines.
Since March 2017 the fixed ­penalty for using a mobile phone while driving is six points and £200. A driver who already has at least six points on their licence faces a court appearance and a fine of up to £1,000.
The study involved 31 volunteers under 30 driving a car simulator.
After being told "to deal with the texts as you would if driving a real car", 60% of the drivers were tempted to answer the text and reply.
While texting, the distance between drivers and vehicles in front dropped from 75ft to 44ft.
And, with less control and attention, they tended to switch lanes – almost twice as much.
The study concluded: "A ­significantly higher than chance number of collisions occurred ­during the texting condition."
---
The Victim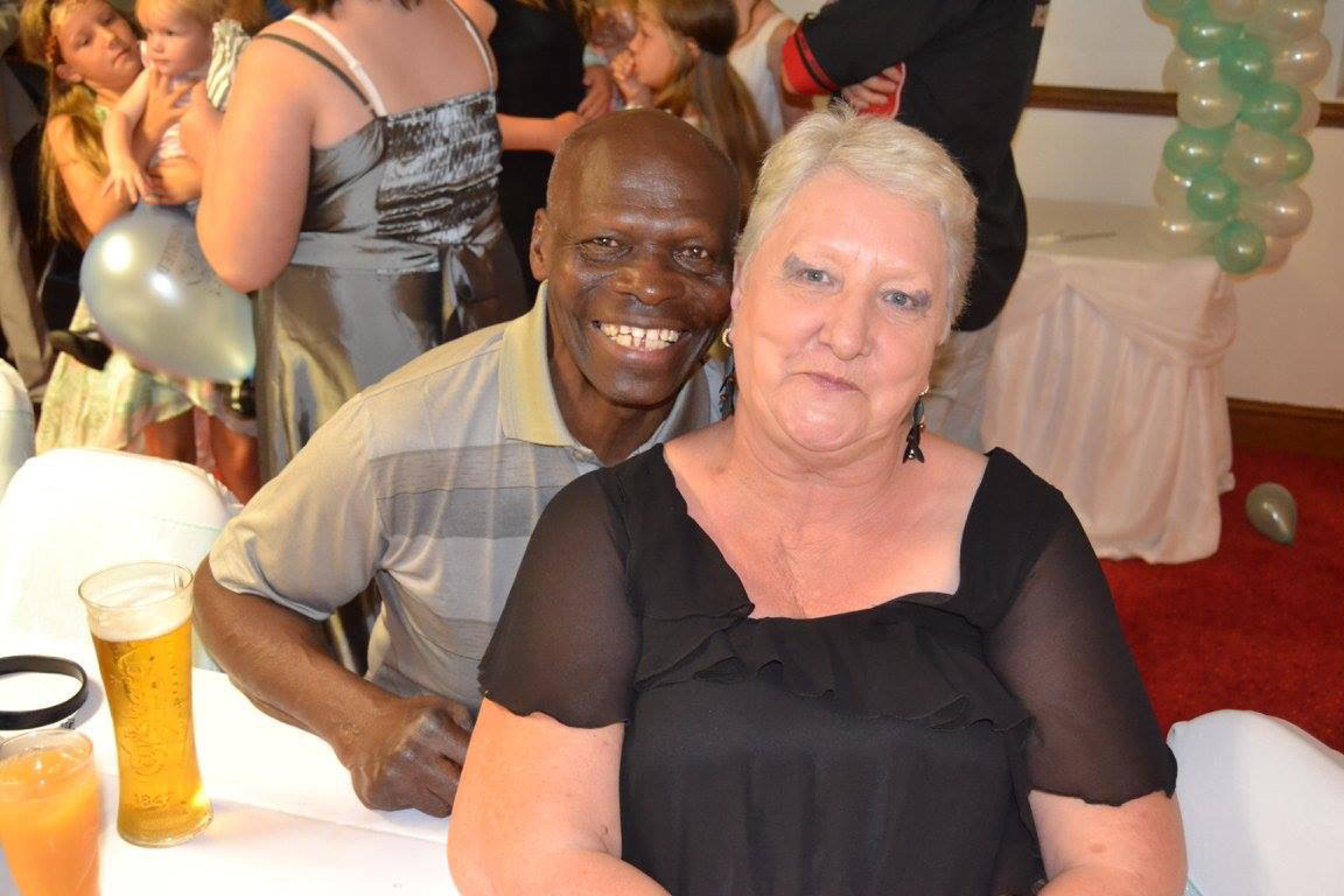 Ralph Blackman's family was shattered after his wife Yvonne was killed by a driver who had been using his mobile phone in the lead-up to the fatal crash.
Rescue recovery driver David Shields was jailed for five years last year after his truck ploughed into the back of Mrs Blackman's car on the A75 in Dumfries in February 2017.
Footage captured Shields, of Drongan, East Ayrshire, focusing on his phone for 18 seconds before the crash.
In addition to his jail term, he was banned from driving for seven and a half years. Mrs Blackman, 66, of Lockerbie, never recovered and died weeks later in hospital.
The couple had six children, 18 grandchildren and three great-grandchildren between them. "Our grandkids miss Yvonne terribly as she used to take them with her all over the place, on bus rides and days out," Mr Blackman, 79, said. "Life has not been the same for any of us since the crash.
"It took me more than a year to even use the A75 again and every time I pass the spot where it happened, the tears still pour down my face."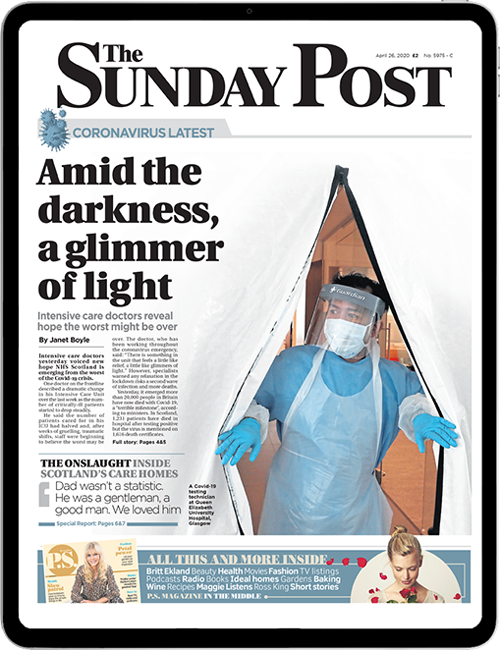 Enjoy the convenience of having The Sunday Post delivered as a digital ePaper straight to your smartphone, tablet or computer.
Subscribe for only £5.49 a month and enjoy all the benefits of the printed paper as a digital replica.
Subscribe