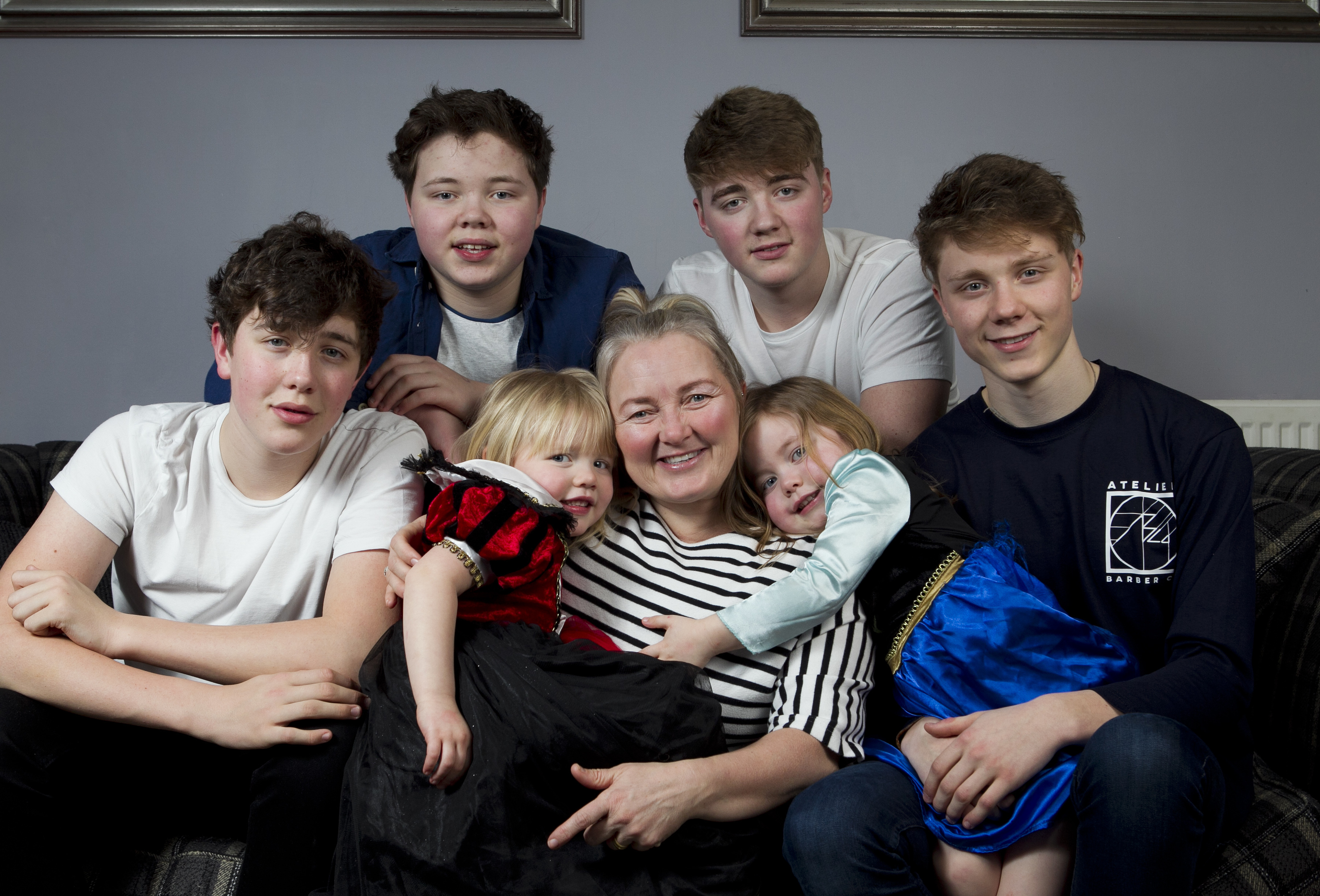 THEY are two of the world's most high-profile couples.
And with their level of fame and fortune, superstars George Clooney and wife Amal, and Beyonce and husband Jay Z are used to a tad more comfort than the rest of us.
However, their luxury lifestyles are set for a bit of an upheaval this year when Amal and Beyonce give birth to twins.
Beyonce has been proudly showing off her bare baby bump while George's mum has revealed that a girl and boy are on the way.
And no one knows more about what the celebrities will face than Scotland's own twin guru Karen Rodger, 45.
Karen has not one, not two, but three sets, beating odds of half a million-to-one for the happy hat-trick.
"The first thing I thought when I heard the news was how truly lucky the four of them are," said Karen, from Renfrewshire.
"They're going to have double the joy and their lives will be so full of love."
Little Rowan and Isla, who are just a few weeks from turning four, made worldwide headlines when The Sunday Post broke the news of their arrival in 2013.
Dance lecturer Karen and music promoter husband Colin already had two sets of twins, Lewis and Kyle, 18, and Finn and Jude, 15.
And while Beyonce and George will no doubt be able to rely on an army of nannies and helpers, Karen says military-style planning is all that's got her family through the craziest, most hectic four years of their life.
Technology has now largely replaced giant coloured charts on the kitchen wall, with Karen, Colin and the boys all having phones synced to one planner so everyone knows where everyone else is.
Each has had even their own colour of towels and organisation has been absolutely critical.
And in a far cry from the limousine lifestyle of the rich and famous, Karen has spent years ferrying the family everywhere in their trusty people-carrier.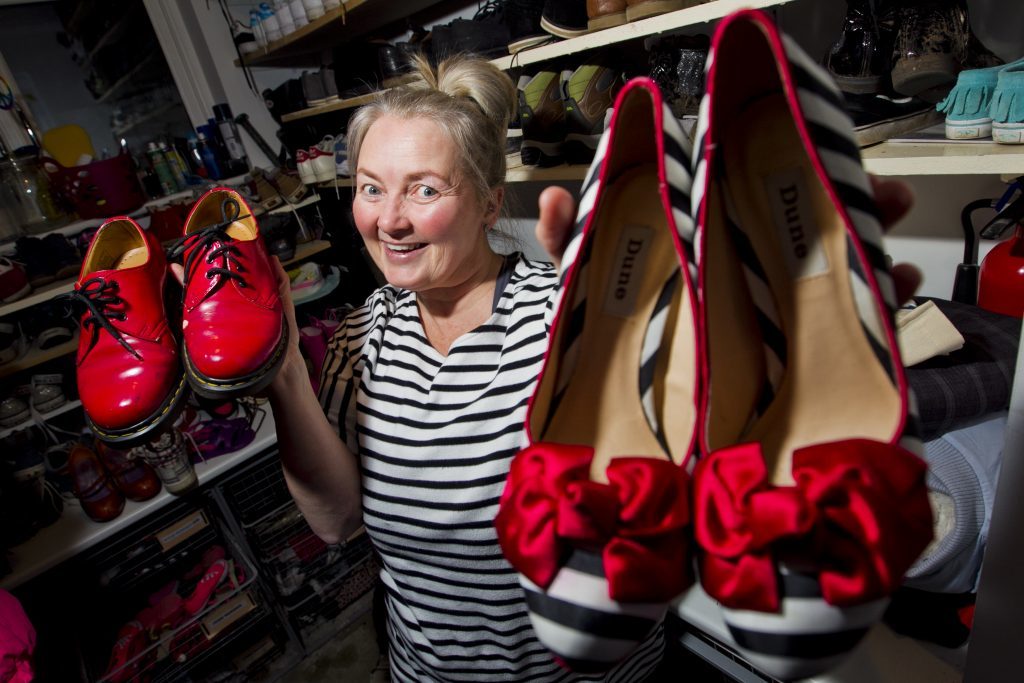 However, after breaking her wrist badly in a fall last summer, she was unable to drive for four months. Thankfully, Lewis and Kyle have passed their tests and are now able to share both family duties and baby-sitting.
Getting them on the road has been just one more major outlay in the mega-expensive business of keeping three sets of twins clothed and fed.
They've just had help, though, in the shape of BBC1 programme Shop Well For Less, presented by The One Show's Alex Jones and BBC Breakfast's Steph McGovern.
"The programme was such an eye-opener," said Karen.
"At first, I didn't think there would be anything they could do for us as I reckoned I was quite frugal. But they did a lot of digging into our finances and spending and came up with things to save us an absolute fortune."
Discovering the family had never switched electricity or gas supplier at their Victorian villa overlooking the Firth of Clyde flagged up savings of £2500.
Getting rid of expensive TV packages offered another saving.
Even relatively simple steps like swapping their normal washing powder – the washing machine is never off – for a bulk online supplier cut costs considerably.
And the fabric softener went from a big brand name to a just-as-effective Aldi alternative. A great tip for George the next time he's washing his Calvin Kleins.
"I did draw the line at my moisturiser, though." added Karen. "It's Clarins and costs about £50 for a jar but I only get it as a present."
What shocked Karen – and viewers alike – was her shoe collection. Or at least the value the show's researchers put on it.
"They said it was £12,000," said a still-stunned Karen.
"That's absolutely ridiculous, I know. That's a car! OK, I admit I do love my shoes and there were over 100 pairs. But lots of them were trainers, which I wear most of the time. And some of the good shoes I've had since I was 18, so I've had 30 years wear out of them.
"The whole family's shoes were included, too. We were also careful to pass Lewis and Kyle's footwear down to Finn and Jude as they grew out of them."
The cost of the next pair of fancy trainers or new outfit is unlikely to register on the radar of the A-list parents-to-be.
What they will have to get used to, though, are the different characteristics of their twins. All three sets of Karen and Colin's twins are non-identical and the couple have seen the girls follow in the footsteps of the boys in showing very individual traits.
"They are so different in the oddest ways. In the home, Rowan is 100% the boss. Isla is quite happy to go along with things.
"When they're out of their comfortable home surroundings, though, it's Isla who's the boss.
"She takes over and mummies Rowan who's a bit shy.
"They do fight, like any kids, over toys or clothes, but they really look after each other."
With 18 years of being a mum of twins behind her, Karen has plenty of advice should the celebrities ever need it.
"If George ever fancies popping round for a coffee and a bit of chat, then he can visit any time he likes.
"I'd say to him you have to embrace every minute. It really is the best thing in the world. You will never feel love like it.
"I can still remember holding twins in my arms for the first time.
"I was given them together and looking down at these two little bundles in my arms was absolutely life-changing. It was the most wonderful feeling I've ever had.
"But as they grow up you just have to do what feels right for you. It's all just a learning experience.
"Overall, though, while you'll have your hands full your life will be so full of love."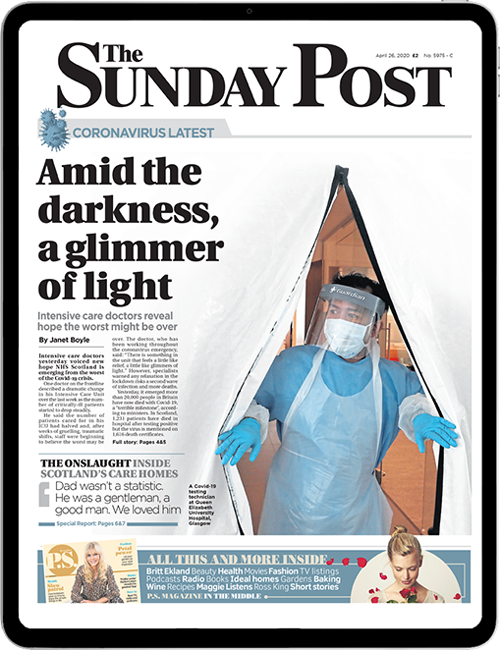 Enjoy the convenience of having The Sunday Post delivered as a digital ePaper straight to your smartphone, tablet or computer.
Subscribe for only £5.49 a month and enjoy all the benefits of the printed paper as a digital replica.
Subscribe