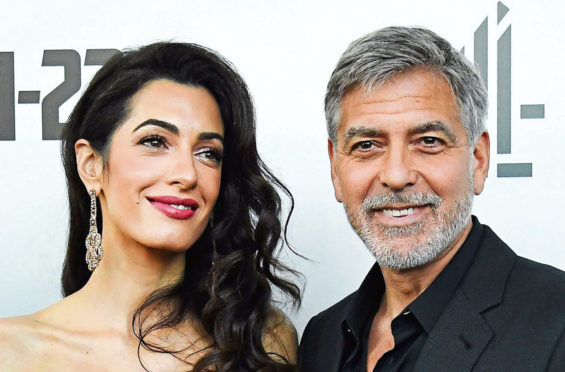 If you found yourself stuck in the icy wastelands of the Arctic, who would you choose to be your companion? Sir Ranulph Fiennes? Bear Grylls? Ray Mears?
Maybe, but if you want the ice to just melt away, how about George Clooney whose new film sees him tackling the challenge of surviving in those frozen wastelands and finding an unusual way out!
"That's one of the great things about the movie world, you can find yourself in all kinds of situations and beat the odds every time – well, maybe not every time otherwise we wouldn't have any dying heroes," said George.
"You can't have a happy ending every time.
"That's another of the great things about movies – it doesn't matter how much mayhem there has been, there could have been whole cities wiped out, at the end everyone is smiling and it's all OK!"
George Clooney's sense of fun is almost as legendary as himself and he certainly never takes himself seriously. He does take his work seriously, though, especially behind the cameras.
"I have always been fascinated by the creation of movies," he said. "When I first became an actor I was at least as much interested in how the whole thing worked as being in front of the cameras. I have always liked to know how things worked and the more I learned about production, the more absorbed I became."
That's why he has been both actor and director as well as producer of his latest film Good Morning, Midnight which hits our screens this year. George has also been actor and in charge of production of his highly successful TV mini-series Catch-22.
"I was a big fan of Joseph Heller's novel and felt that we just had to do a TV series," said George. "It is the same with Good Morning, Midnight. The book was written by Lily Brooks-Dalton and really lent itself to becoming a movie, so here we are."
The film involves space travel and the struggle for survival.
"It's got a bit of everything and quite a thriller," George added. "Imagine being kind of marooned in the Arctic and trying to get help from space."
While waiting for the film to be screened George is considering his next role while enjoying his family life with wife Amal and two-year-old twins Ella and Alexander.
"The twins are growing and the older they get the more fun they become," he said.
"I am a happy man because when I go home I get a greeting from my beautiful wife, greetings from my great kids and I get a kind of greeting from the dogs which sometimes seems more like an attack because they are so enthusiastic. Going home is great and it makes going out all the more worthwhile."
What about the motorbike?
"That has to be a thing of the past," he said. "I have had accidents before, not too many of course. The last one was the final one. I was told by medical people and by Amal that I was not to get on a motorbike again so I had to give in. You could say it was a life-changing experience."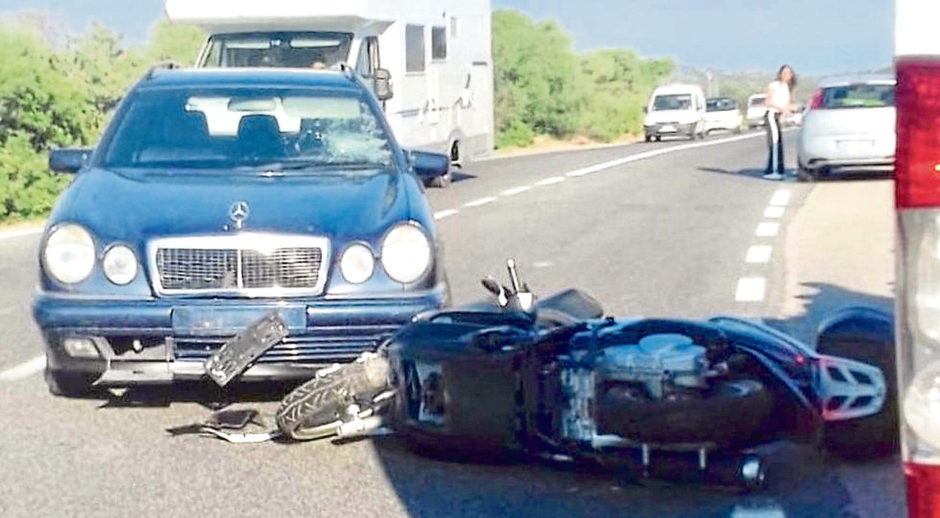 He is still looking at what he is going to do next on screen.
"As you get older you get more offers but you have to be more careful what you decide to do," he revealed. "You get more offers because you have become more famous. When you start you struggle but once you get a break – like ER for me – then everyone wants to know you.
"An actor has a life span of about 10 years unless he really looks after himself and his career. If you just play the same kind of role all the time, people get sick of seeing you doing the same thing, the same camera angles and just about the same person all the time even if the genre changes.
"They want to see you do something different but you cannot pick things just because they are different. Does this role suit you? Is it something you are comfortable with? Are you going to make a complete fool of yourself?
"I know a lot of people have talked about me being the next James Bond but would I really want to do that? A few years ago I might well have given it a try but I think the moment has passed and now if it was announced that George Clooney was going to be the next 007, there would be groans from all the Bond fans."
He might be right but surely there are countless women fans who would love to see George as Bond.
"I don't know, perhaps I am running out of credit," he smiled. "When you are younger you make sure that your best side appears in the photos and you smile at the right time and your hair is just right but really, as you get a little older you realise that none of that is what really counts.
"Yes, first appearances should be good but for something long-lasting you need a sense of humour. Looks may fade but a sense of fun stays attractive for a lifetime."
Just as he takes his work seriously, George has also always taken environmental issues seriously.
"It's not just the environment, it's everything," he said. "Yes, I worry about the state of the planet and what we have done to it and, importantly, what we are going to do to put things right.
"But there are other issues, wars that produce millions of evacuees and, worse, kill innocent people. We have much to do if we are really to make this planet a proper place to live."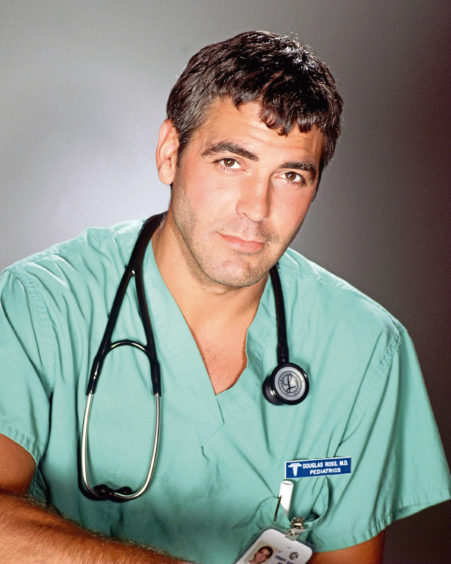 George is nothing if not passionate.
"Yes, I guess I am passionate whether it is about life, about making movies or most other things that matter. But there has to be a light side to everything. I know myself and I know where I come from. I can remember when I used to work in a field cutting tobacco to earn a bit of cash when I was younger. I remember working in department stores to have some kind of income.
"I remember trying to get a break and I know what ER did for me. Instead of getting a Friday night slot, ER was shown on a Thursday and that was the best thing that could have happened.
"There were a great many things to watch or do on a Friday so not so many people would have seen the series. Thursday was more of a stay-at-home night and we got good ratings. That put me in front of more people and I have had the benefit of that ever since.
"You need to get the breaks and I have been very fortunate to have had so many. I am grateful and I know how different it might have been.
"That's really why I don't take myself too seriously or believe my own publicity. I like people and I like to treat people right.
"You don't always get treated well in return but that's the way it goes.
"Keep smiling – and mean it."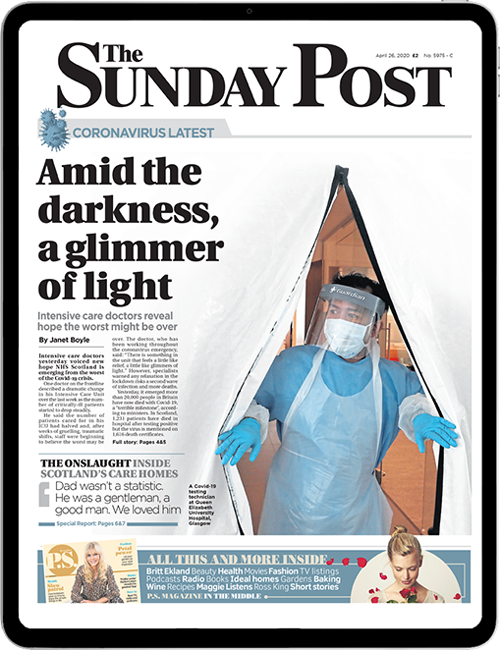 Enjoy the convenience of having The Sunday Post delivered as a digital ePaper straight to your smartphone, tablet or computer.
Subscribe for only £5.49 a month and enjoy all the benefits of the printed paper as a digital replica.
Subscribe