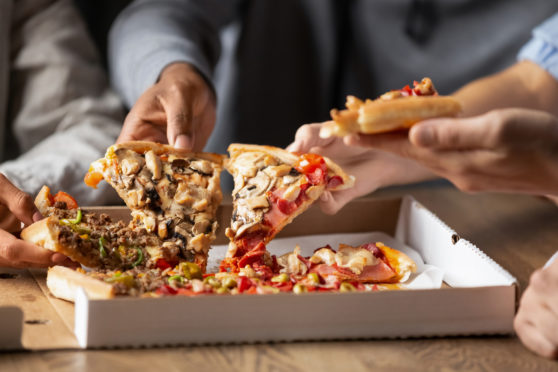 Scots treated themselves to takeaways less often during lockdown than in pre-pandemic life, new research shows.
Thirty-three percent of people said they purchased food from a takeaway less frequently, either directly because of cooking more at home, being concerned about catching Covid-19 or because they were looking to save money.
Food Standards Scotland (FSS) published the new Ipsos MORI-commissioned research, which focused on attitudes towards food during the peak of the pandemic.
The online survey tracked food purchasing and consumption in Scotland for three months from May to July 2020 – before the recent pub and restaurant easements introduced by the Scottish Government.
Results from 10-14 July found that in the last month around a third (28%) of respondents said they had healthier meals more.
In addition, 35% of people said they either bought less or no processed food (such as bacon and cured meats), but 37% said they snacked more on products high in sugar, salt and fat in the last month.
A quarter of people said they cooked to freeze food for later (25%), while 35% of people said they cooked from scratch. Twenty-four percent said they ate together with the family.
FSS's Chief Executive, Geoff Ogle, said:
"Our Covid-19 Consumer Tracker shows food behaviour in relation to nutrition changed during the bulk of lockdown.
"The importance of improving our diet and obesity problem was placed in the spotlight during this time, with the emergence of evidence of a link to an increased risk from Covid-19.
"It's great some of us ate healthier meals more, but the nibbles were also a temptation. Being indoors more often and potentially having more time on our hands has made it difficult to avoid unhealthy snacks, such as cakes, biscuits, confectionery and crisps.
"When our meals are healthy it's easy to forget around a fifth of the calories and fat we eat, and almost half the sugar comes from unhealthy snacks which offer very little nutritional value and should be enjoyed occasionally in small amounts."
Geoff Ogle added: "We already know that poor diet and obesity leads to other health issues. We can no longer avoid the fact that obesity is a contributory factor to a person's ability to deal with the health consequences of Covid-19.
"As we come out of the pandemic, it is going to be really important to assess what we can all do to improve our diet and sustain that improvement going forward, and Food Standards Scotland will continue to play its part to ensure people in Scotland have healthier diets."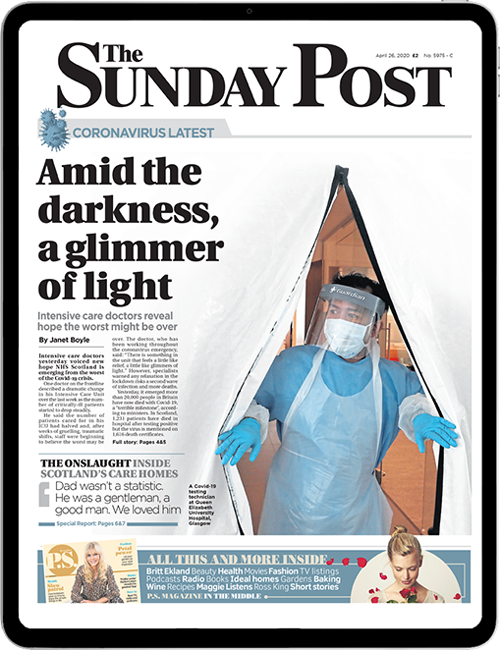 Enjoy the convenience of having The Sunday Post delivered as a digital ePaper straight to your smartphone, tablet or computer.
Subscribe for only £5.49 a month and enjoy all the benefits of the printed paper as a digital replica.
Subscribe