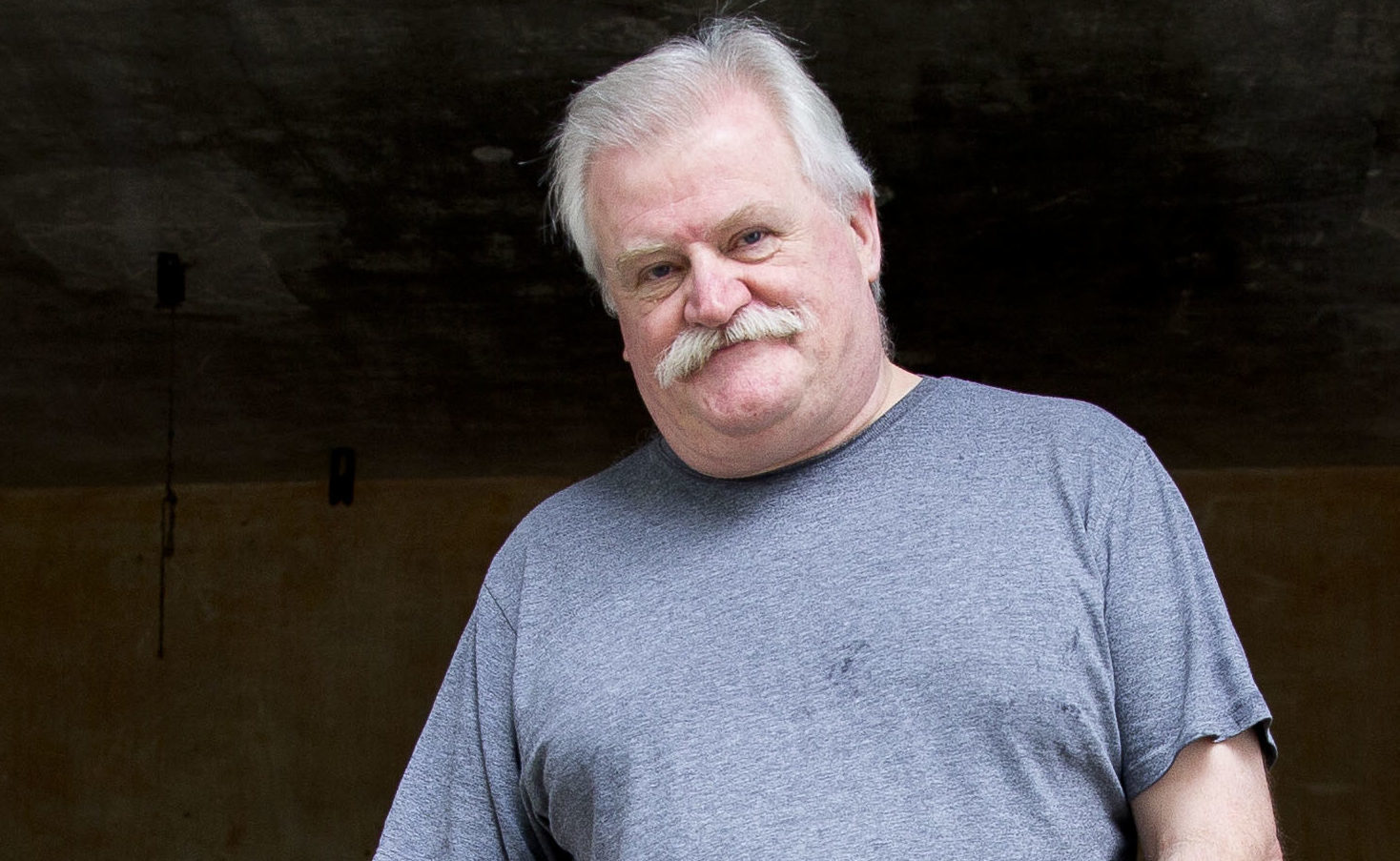 IT'S full of fabulous flying scenes and aerial sequences to take the breath away.
But the Scots director of new film Hurricane, about a Polish squadron who helped win the Battle of Britain, has a fear of flying.
David Blair's phobia has meant having to miss out on major projects all around the world and he's only managed to get on a plane twice in nearly 30 years, both times requiring medical assistance.
"I stopped flying in 1989 and it has proved a bit costly career-wise," said David, who lives near Moniaive in Dumfries & Galloway.
"I've worked all that time, it's not as if I've sat at home. I've filmed in a lot of places in Europe, getting there by train.
"But I do look back in regret because there were some screenplays I looked at and when I saw 'Jakarta Airport' or whatever I thought, 'Well, that's not for me."
BAFTA-winner David, who in his early days was behind Takin' Over the Asylum with David Tennant, has spent years trying to get to the bottom of his flying phobia.
"My son, Gabriel, was born in 1989 and I was told by a psychologist that your first born often has a bearing on when you stop flying.
"It's something about being more aware of your mortality. Another reason could possibly be being a control freak which obviously, as a director, I couldn't dispute.
"I think there was more to it, as it was the year of the Lockerbie disaster, which wasn't far away."
Until recently David's only flight in the past three decades was in 2004 when he was involved with a project set in Canada.
"I said I was happy to do the job but didn't fly so I went out to New York on the QE2.
"They picked me up and took me to Toronto. About four weeks into the preparation, though, the film was cancelled and I had to get home.
"They said there was a freighter leaving Montreal which would take eight days to get to Tilbury – or else they knew a good doctor. So I went to see him and managed to get on the plane."
David has worked extensively on Jimmy McGovern's acclaimed dramas through the years and is just finishing Care, starring Sheridan Smith, which focuses on dementia.
But his deep-rooted flying fears came to the fore earlier this year when he was asked to become involved in a Chinese project.
"It's very interesting," said David. "It's set in London in the late 19th Century, but they are going to build that over there.
"They wanted me to go to a press launch in Chengdu in April and were very kind, paying for a doctor to travel with me.
"I remember all of the flight but I had taken medication to try and get me over it. It was going from sublime to the ridiculous, not flying to going all the way to China.
"But it hasn't cured the problem and the longer I haven't done it, the worse it's become."
If the China film gets the go-ahead, it would involve David having to travel there for six months next year. That would force him to confront his fears once more, but he insists they are very specific.
"The Canadian doctor explained some people can't even get near an airport or look at an aircraft. I don't have any of that. I wouldn't have a problem getting on a plane, it's only when it moves. It's the actual act of flying."
Although David's feet were firmly on the ground, flying is at the heart of Hurricane.
Starring Iwan Rheon, from Game Of Thrones, and Mel Gibson's son Milo, it tells the remarkable story of the RAF's 303 Squadron and the vital role its Polish pilots played in beating back the Luftwaffe during the War.
Forced from their homeland by the Nazis' advance, the Poles were placed in the hastily-formed squadron and proved to be an invaluable asset.
They were the most successful Fighter Command unit in the Battle of Britain, shooting down 126 German aircraft.
"I knew there were Polish servicemen but didn't know what a massive part they played in the RAF before I started this," said David.
"The important thing for me was getting this story out there.While they were in battle they had no idea of what was happening to their friends and family back home. My instinct would be to throw in the towel.
"But these guys were so driven and determined because of what was happening.
"A lot of them felt they were fighting for Poland as well as the wider scheme of things.
"I discovered there was an eagerness from Poland and from Polish people in Britain to get this film made."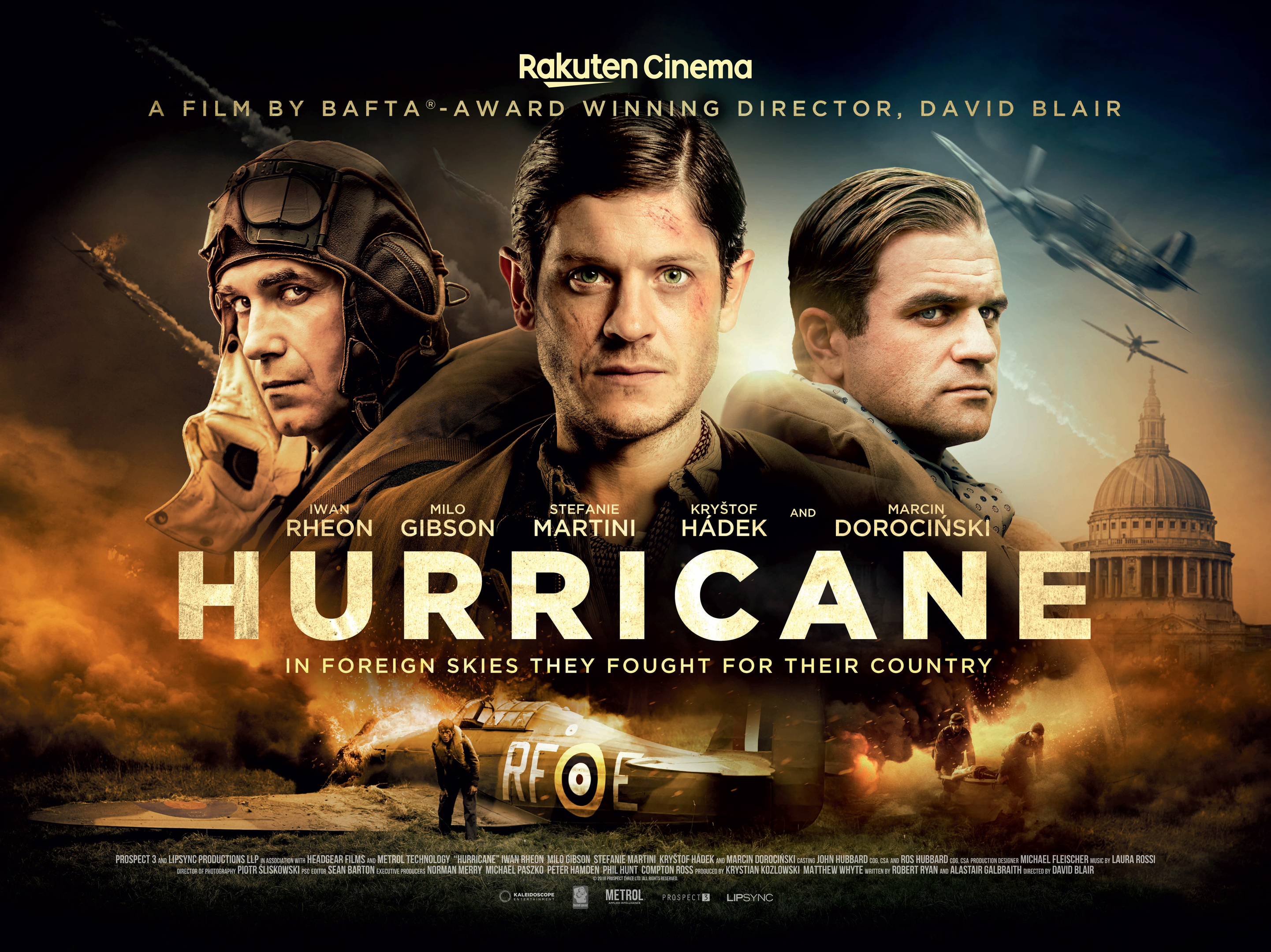 The flying sequences were key for the film but getting hold of aircraft for shooting at an aerodrome in Berkshire was no easy matter.
Just one former Battle of Britain Hurricane, lovingly restored, was available.
"It was very difficult," said David. "Doing a film about a squadron of Hurricanes with one plane was a challenge.
"About 25% of the film is special effects. We had a cockpit on the ground surrounded by green screen so we could add in visual effects and a full-scale replica suspended 10 feet above the ground.
"And then we had the real Hurricane, which had been rebuilt as a labour of love by the guy who also did the flying for us.
"We also a had a Messerschmitt ME110, so sometimes it was effects and sometimes we could use the real planes.
"There was such skill involved. We had a scene with a plane taking off from inside a hangar and he did that in one take.
"Even I could tell that was a really impressive thing to be able to do."
Hurricane is premiered on September 4 and goes on general release on September 7
Unheralded hero of the skies
While the Spitfire is often more feted, the Hawker Hurricane was a classic fighter that was every bit as important to Britain during war.
Unlike the metal Spitfire, it was largely made of wood which meant it could be patched up rapidly after dogfights and got back into the air.
A total of 1,715 Hurricanes flew with Fighter Command during the Battle of Britain and they were responsible for 60% of the Luftwaffe's losses.
Introduced in 1937, more than 14,500 were built by the time production ended in 1944.
With its throaty Rolls-Royce Merlin engine, it had a top speed of 318mph and a range of 460 miles.
It served with distinction in all British theatres of war.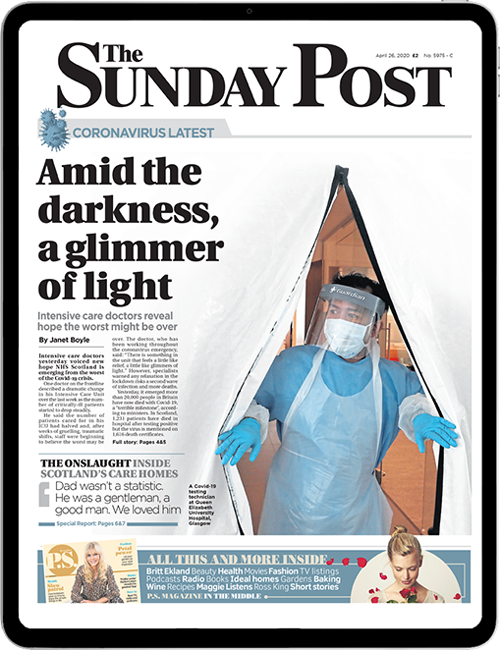 Enjoy the convenience of having The Sunday Post delivered as a digital ePaper straight to your smartphone, tablet or computer.
Subscribe for only £5.49 a month and enjoy all the benefits of the printed paper as a digital replica.
Subscribe