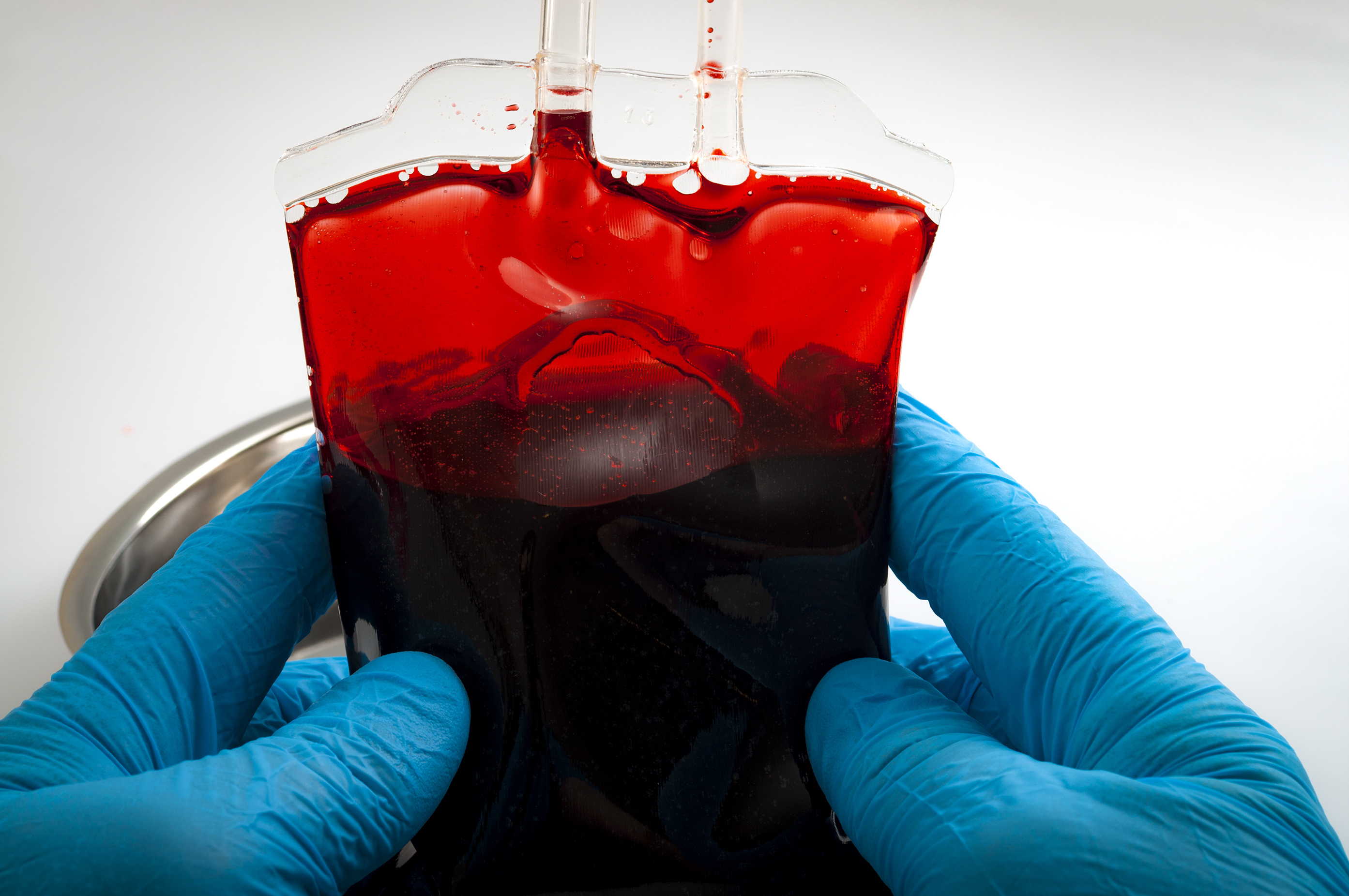 A NEW multi-million-pound base will help Scotland's blood transfusion service cope with the nation's endemic health problems.
And the boss of the Scottish National Blood Transfusion Service (SNBTS) says the set-up was already so slick it could handle anything from "the Beast from the East" to potential terror attacks.
The SNBTS has just opened the state-of-the-art Jack Copeland Centre in Edinburgh, putting itself at the forefront of developments globally.
But the cutting-edge 21st-Century service could hardly be further removed from the very earliest days. Next month marks the 200th anniversary of the first successful transfusion using human blood.
Dr James Blundell, who studied at Edinburgh University, treated a woman's haemorrhage with blood taken from her husband, two years after a fellow student had become the first to demonstrate that an animal could be saved by a transfusion from a fellow beast.
"It's reported that in the five years after that first human transfusion, Blundell did 10 more," said Mary Morgan, director of the SNBTS.
"Last year in Scotland we had 151,323 donations and from that we manufactured 183,000 blood components which we issued to hospitals.
"The whole blood is separate down into red cells, platelets and plasma, so every donation can save or make better three lives."
Red cells make up the majority of the components and almost 29,000 patients in Scotland were given those transfusions last year.
In recent years, the amount of blood required for transfusions has fallen, partially as a result of changing medical and surgical practices.
That, however, is predicted to change.
"Scotland has a relatively high burden of ill health," said Mary.
"While people are expecting to live longer and better, we have long-term and chronic illnesses like heart disease and diabetes.
"So the expectation is that demand for blood and blood components will increase."
In the future, the hope is that red cells will be able to be grown in a production centre and the SNBTS has been involved in early investigative work along with the Wellcome Trust.
Over the past 15 years SNBTS has also been involved in the development of Advanced Therapy Medicinal Products – cell, gene and tissue-engineered therapies which use human blood, cells or tissues as the starting materials for the manufacture of live medicinal products. They include cells for the treatment of breast cancer and acute myeloid leukaemia.
With red cell growth many years off, though, donations continue to be essential. And with numbers of donors down from 120,000 in 2015/16 to just over 112,000 last year, everything possible is being done to make the most of them.
"We are trying to encourage more people to donate and are always trying to improve the experience for donors.
"We are looking to reduce waiting times and are now working on online accounts for donors.
"They will be able to log on and book an appointment for whatever session they wish to attend."
Five fixed centres are spread across the country in Glasgow, Edinburgh, Dundee, Aberdeen and Inverness.
The geographical spread showed its worth during March's wintry chaos when parts of the country were snowed in with some centres unable able to open and donors unable to travel.
Others stepped up to answer appeals and new technology and procedures meant there was no chance of critical shortages.
"During the 'Beast from the East' we could see all of the stocks at hospital blood banks on a daily basis. We could reassure them that there were between six and nine days'
stock and concentrate our efforts on the very specialised products, in particular platelets that have a shorter shelf life of just seven days."
The SNBTS is also prepared for man-made as well as natural emergencies.
"Blood services across the UK and Europe collaborate and we have identified that there is always sufficient stock within a hospital or within the blood establishment to satisfy the immediate needs of patients," said Mary.
Meanwhile the establishment of the Jack Copeland Centre at Heriot-Watt Research Park in Edinburgh, opened by the Earl of Wessex in July, centralises staff and facilities which used to be housed on different sites.
My dad was saved by 18 complete strangers. Now I donate…it's my little bit of payback
Graham Bickerstaff has the most personal of reasons for being a lifelong blood donor – other donors saved his dad's life after one of Scotland's most devastating fire tragedies.
As a fireman, his father Charles was one of those involved in the Cheapside Street blaze in Glasgow, a whisky bond inferno that killed 19 fire service personnel. The blaze and blast on March 28 1960 was Britain's worst peacetime fire service disaster.
"I was 12 at the time and remember my dad heading off in to work the city centre that evening saying he was going to be driving a new turntable ladder," said Graham, 71, who lives in Bishopbriggs.
"The first we knew that anything was wrong was when there was a TV news bulletin at 9.20pm saying there had been this explosion and fire.
"There was film of Cheapside Street and it said that a new fire brigade machine had been wiped out. I was watching it with my mum and we just thought that my dad was dead."
The family faced an agonising night fearing the worst before they got a call at 6.20am to say he was alive.
He had been saved by the heroic actions of a policeman confronted by the carnage in the aftermath of the blast that hit the crews who turned up within minutes to answer the call.
Charles was buried up to his waist in the rubble and the officer helped dig him out, using a belt as a tourniquet to stem the blood flow from his badly-mangled right leg.
Charles was rushed to the city's Royal Infirmary in the back of a police Land Rover where a lengthy operation saved both his life and his leg, which it had been feared would have to be amputated.
Charles required 18 pints of blood and thanks to the rescue and the surgery he recovered to the extent he was later able to resume his fire service driving duties.
"I started donating as soon as I was able to," said Graham, who has now clocked up 70
donations.
"The motivation was those 18 complete strangers who had given the blood that helped saved my dad."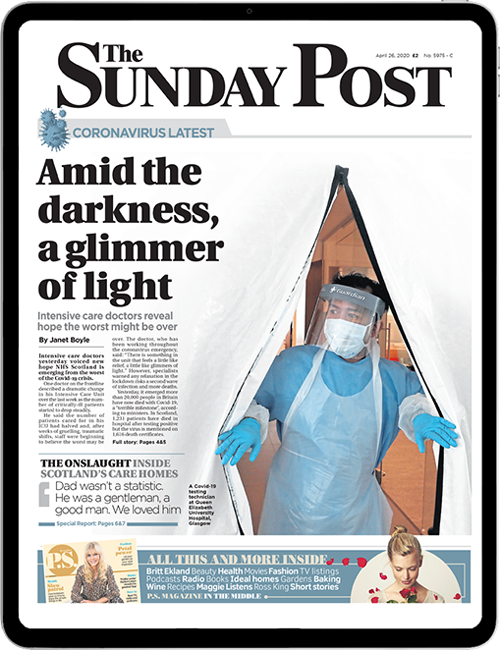 Enjoy the convenience of having The Sunday Post delivered as a digital ePaper straight to your smartphone, tablet or computer.
Subscribe for only £5.49 a month and enjoy all the benefits of the printed paper as a digital replica.
Subscribe