Well, they say, laughter is the best medicine, but for locked-down stand-ups the joke's wearing thin.
New material is drying up – unless the gags feature PPE, panic-buying – while venues remain shuttered.
Stand-up and TV presenter Des Clarke, 39, is one of the household names who have swapped the stage for his sofa, performing during The Stand comedy club's successful online Saturday night show, while its popular venues in Edinburgh, Glasgow and Newcastle are closed due to the pandemic.
"It was so weird!" said Des. "It's the only gig I've ever done with no audience. I felt so nervous. With live stand-up it's really easy – if the audience is laughing, you're doing well, if they're not, you're doing something very wrong.
"Comedy's a dialogue. It's a conversation between you and your audience. When you don't have an audience in front of you, it's hard to gauge how you're going down. I wanted to get it right."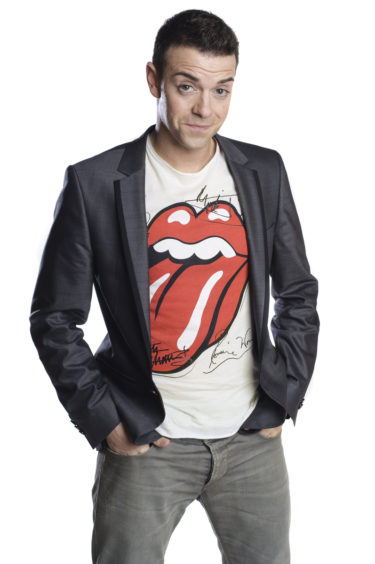 Des compares pre-recording his segment for the show – which is presented live by comedian Mark Nelson – to a Zoom call with friends when, typically, he ends up with no sound and the camera focused on his left ear.
"It was trying to get the technical bit right, and concentrate on doing the show. I was on first, too, so it was a lot of pressure. But I loved it, I absolutely loved it," he said.
Des, who presents BBC Radio Scotland's comedy panel show Breaking The News, was relieved to receive glowing social media reviews after the gig went live on YouTube. He jokes that comedians aren't just suffering financially during the current crisis – their precious egos are also taking a blow.
"No one has paid to laugh at us for at least two months! You do like to hear that feedback, and it was really overwhelming and positive – it was a relief."
The live audience is intertwined with the very existence of comedy. Before the pandemic, it would have been difficult to imagine a stand-up show functioning without real-time laughter.
The Stand's virtual venture, however, has been a success, with a global audience of 170,000 tuning in across seven broadcasts to watch the likes of Frankie Boyle, Fred MacAulay, Iain Stirling and Janey Godley perform. Des says he would like to see online comedy continue hand-in-hand with traditional stand-up gigs.
"I hope these virtual shows encourage people who may never have stepped in a comedy club to visit grassroots venues when they reopen. The live audience is important, and nothing beats it. But the show can still go on without them," he argued.
"The success of the virtual show has surprised a few people. I'd like to see a virtual comedy club with a virtual comedy circuit, which would be accessible for people who can't leave the house, or audiences from other parts of the world."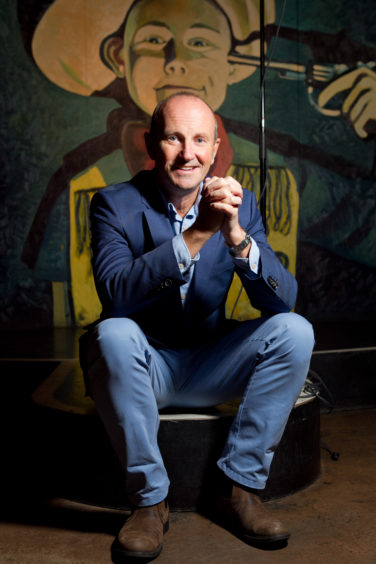 During these uncertain and often depressing times, it's no surprise to diehard comedy fans that The Stand's online shows have gained such popularity. For most, laughter is a form of escapism.
Des said: "Comedy is vital during this time. The news is doing a brilliant job but it's really dark and sombre in its tone, as it should be.
"You need a balance, for people's mental health. They need some release of laughter – and comedy is that release. It's saying everything is going to be all right.
"My WhatsApp has been full of memes, gifs and videos of the most brilliantly random chat, and that's how you cope. We're all victims of this crisis, and we're all allowed to laugh about it in our own ways."
The Stand's virtual shows have been generating some much-needed funds for the business thanks to public donations. Marketing and promotions manager Anthony Dorman says that, without viewers' support and the UK Government's job retention scheme, "there would be no Stand".
Des admitted that it would be a "disaster" for Scotland if The Stand – one of the first clubs he ever played – did not survive the pandemic.
He said: "I can't even contemplate The Stand not being there. Grassroots comedy clubs are vital to entertainment in Scotland and it's so important we do everything we can to keep these places open and running."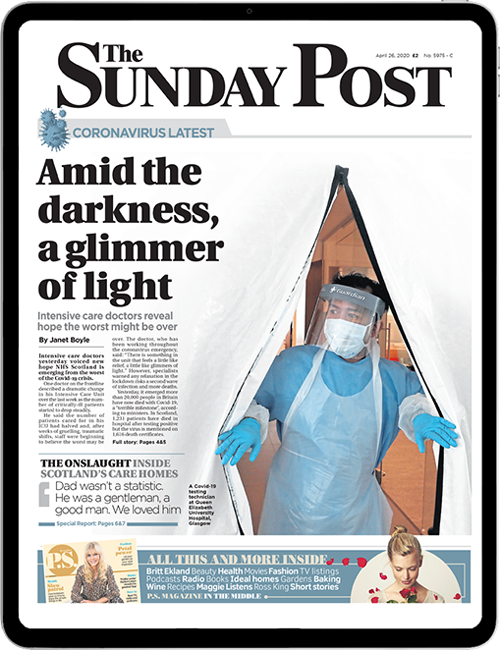 Enjoy the convenience of having The Sunday Post delivered as a digital ePaper straight to your smartphone, tablet or computer.
Subscribe for only £5.49 a month and enjoy all the benefits of the printed paper as a digital replica.
Subscribe