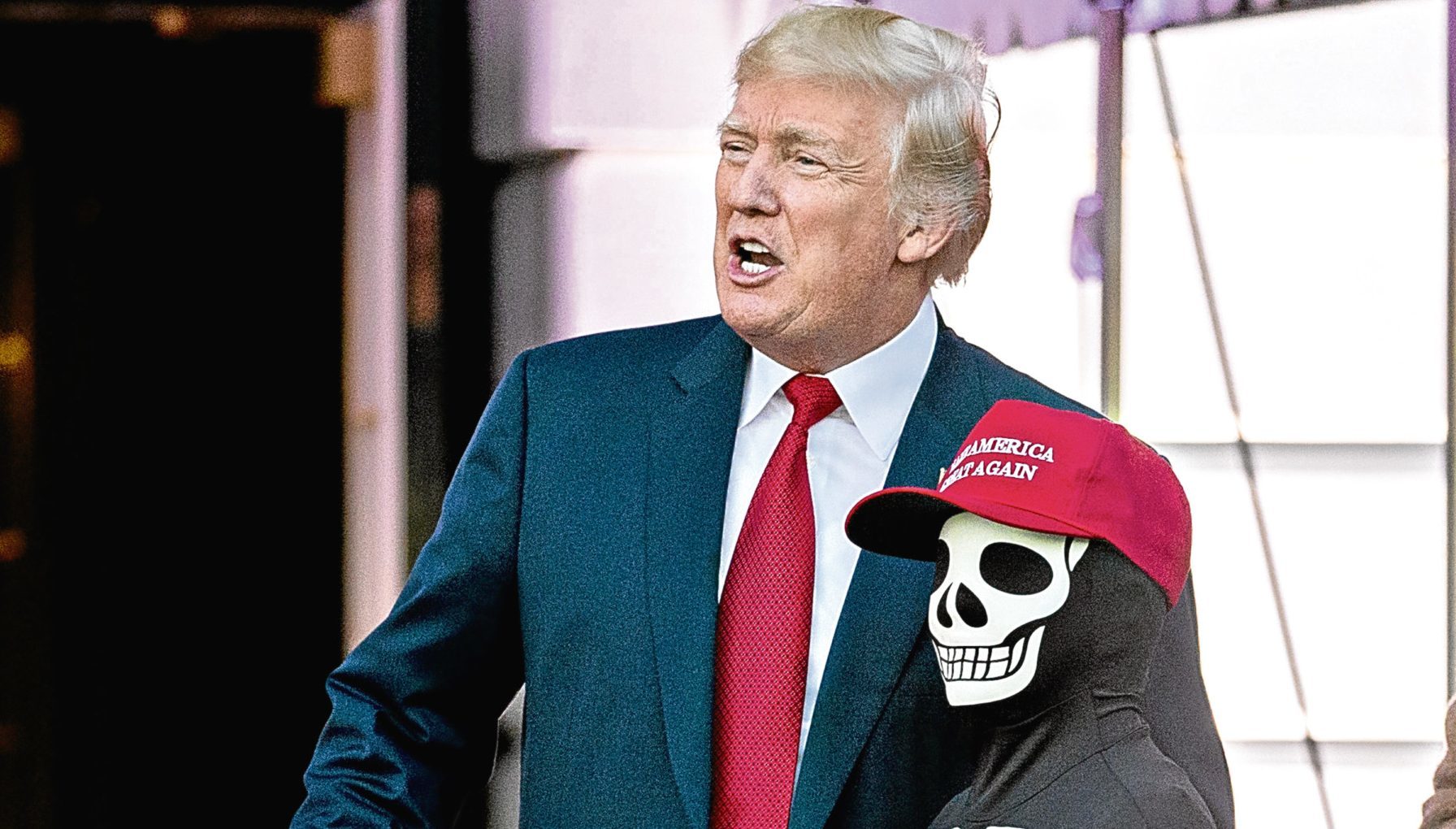 SCOTS think Donald Trump is more dangerous than ISIS, a Sunday Post poll reveals today.
A third of people questioned reckon the controversial US President poses a greater threat to world security than Islamic terrorists, North Korean dictator Kim Jong-un or Russian President Vladimir Putin.
The President has been accused of reckless, ill-informed international interventions since arriving in the White House.
He has provoked diplomatic consternation and escalated fears of conflict after personal attacks on foreign leaders, including volatile North Korean leader Kim Jong-un.
Last week, violence flared in the Middle East after the former reality TV star controversially backed Israel's claim that Jerusalem is the country's capital.
Israeli forces and Palestinian protesters clashed in the occupied West Bank, which left one Palestinian dead and more than 200 people injured.
Tensions are high in the region following Mr Trump's announcement that he would, unlike other Western countries, move the U.S embassy to Jerusalem. His policy shift was hailed by Israel but condemned across the Arab and Islamic world.
Western allies also disavowed the move, which reversed decades of US neutrality on the status of Jerusalem.
Our Survation poll found that 33% of people believe President Trump is the greatest threat to international security, while 32% think Islamic terrorism provides the biggest risk.
Kim Jong-un is next in line with 18% while Mr Putin polled just 4% despite Russia being accused of interfering with democratic elections across the West, including last year's US Presidential vote.
Phil O'Brien, of St Andrews University's School of International Relations, says the "aggressive rhetoric" directed from the White House towards foreign administrations, in particular North Korea, will be central to people's worries.
He said: "He has been talking about attacking North Korea. He himself has brought up the prospect of war.
"He is talking much more about war and a pre-emptive attack on North Korea than previous presidents."
Poll: SNP still lead but Tory surge stalls as Labour enjoy momentum
President Trump's unpredictability is another reason for concern, but Prof O'Brien argued that he could be talking big without necessarily following through with his threats.
"My own view about Trump is he doesn't necessarily mean what he says," he said.
"Trump says many things, he is a child emotionally. Would he go to war with North Korea? I have no idea. He says things for effect but the thing is he can be impulsive and emotional.
"A lot depends on to what degree he is being reined in by (US Defence Secretary) Jim Mattis and (US Secretary of State) Rex Tillerson. If Mattis is in control of when the US goes to war I wouldn't be worried. He is a thoughtful guy. If Trump is calling the shots as commander in chief then I don't know."
"We have had a very dangerous past 17 years and have been waging a series of wars led by the US. Is it now more dangerous than it has been? No, I don't think so but certainly it is not any safer."
A taxing decision: Survey reveals voters want spending review before tax hikes