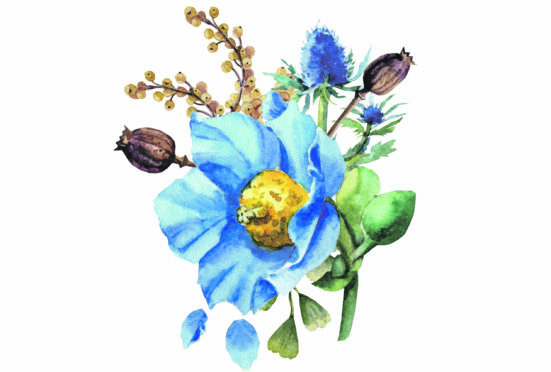 As climate change accelerates, Scots gardeners may have to adapt to increased surges in late-summer growth while embracing a shift to rearing hardier plants and shrubs, according to experts.
Scientists at the Royal Botanic Garden Edinburgh (RBGE) have been examining historic weather information from its four centres around the country to map the effects of changing weather patterns on our plants and trees – and they have revealed what this might mean for green-fingered growers in the future.
The horticulturists say increasingly late frosts and unpredictable rainfall patterns mean some popular garden plants are now blooming later – and they expect to see a greater need for backyard greenhouses and protective frost sleeves to combat the increasingly unpredictable conditions.
"It isn't just a simple case of temperatures rising – if rainfall patterns continue to change or the Gulf Stream weakens or moves away from Scotland, then our Botanic Gardens could actually become cooler and wetter, rather than warmer," said David Knott, curator of the Living Collection at the RBGE.
"Although we are gardening on a big scale, this is equally true for the domestic gardener in towns and villages across Scotland.
"The challenges are only going to become greater for gardeners as climate change gathers pace."
The horticulturists have examined weather data going back more than 40 years, gleaned from their sites in Edinburgh, Argyll and Bute, the Borders, and Dumfries and Galloway.
At the Edinburgh site, there have been significant fluctuations in recent temperatures. For example, in July 2022, a record high of 31 degrees was recorded while in July this year, the high was only 23.4 degrees. The gardens are also experiencing much less snowfall than previously.
Rainfall patterns are really changing too, the scientists say.
In July 2021, the Edinburgh centre had a month's worth of rain in less than an hour. Paths were badly eroded, compost was washed out of flower beds and plants were flattened.
It has been suggested that due to climate change such events could become more frequent around Scotland and similarly impact domestic gardens.
Increasingly fierce storms have been causing severe damage at Dawyck Botanic Garden near Peebles, which is home to one of Scotland's finest tree collections. In December 2021, Storm Malik damaged much of the garden, destroying a massive flaky fir that was estimated to be about 100 years old.
Benmore Botanic Garden near Dunoon has noticed, over a number of years, a pattern of more severe gales, with rainfall heavier in shorter periods.
More recently, they are experiencing an unusual phenomenon for the west coast of Scotland – more prolonged periods without any measurable rain. In the past, five dry days in a row would have been followed by rain on the sixth and seventh days, the experts say. Now, they can experience three-plus weeks without measurable amounts of rain.
Logan Botanic Garden, near Stranraer, has also been affected by flooding and by severe gales.
In December 2021, Storm Barra caused destruction or damage to countless plants including the iconic Polylepsis australis, or Filo Pastry Tree, which had large boughs torn from its trunk.
An increase in these types of weather events will mean Scots gardeners will have to adapt with them, said Graham Stewart, curator at the RGBE centre in Dawyck.
"In recent years we have seen growing seasons becoming shorter and we are seeing a surge of late-summer growth because of late frosts in May," he explained.
"We are also seeing about 20% more rainfall but this combined with longer, drier spells is leading to the ground becoming dried out which is also an issue. It is confusing to nature and puts plants and trees under stress."
Stewart advised to delay getting bedding plants and hanging baskets until later in the spring.
"People used to put these out in April but the late frosts are now taking a toll," he said. "Garden centres still tend to have bedding plants come on sale early in the season but it is worth noting that many of these have first been reared in glasshouses and may not cope so well with the late cold snaps we are now getting. It perhaps would be better to wait until May.
"When choosing plants, it is also advisable to not just look at the nice colours but take a close look at the labels with regards to their hardiness and what conditions they can tolerate.
"We also expect to see an increase in hardier, evergreen garden plants and shrubs imported from Europe as they will cope better with our changing and increasingly unpredictable weather patterns."
Stewart said he would also anticipate a marked increase in the use of greenhouses and frost sleeves in residential gardens to provide added protection for plants from the popular cotoneaster, potentilla, and hydrangea families.
"These were always seen as being durable, but now they are not adapting so well," he explained. "On the other hand, more robust and adaptable plants such as spiraea, hostas and viburnums are likely to become more common."
He added: "In short; in future, gardeners in Scotland are going to have to do a lot more research into their hobby than the current generation if our gardens are to continue to flourish."
What will thrive and what will be at risk?
Plants and trees that may struggle to cope with climate change
Colourful primroses (Primula) that herald spring, and the stunning sky-blue Meconopsis, the Himalayan poppy, are species that enjoy cool, damp conditions and normally thrive in Scotland's climate.
However, with increasing temperatures, seasonal dryness and questions over sustainable water use, these popular garden plants may struggle to survive.
Similarly, rising temperatures may impact some of our best-loved woodland trees such as birch (Betula) and rowan (Rowan), which grow best in cool climatic conditions.
Plants and trees that could adapt better to our changing climate
Conversely, it is thought that trees that currently grow in warmer climates, similar to what we expect Scotland to experience in the future, may well grow more easily.
These include Dawn redwoods (Metasequoia Glyptostroboides), Gingko (Ginkgo biloba), Tulip tree (Liriodendron) and Hickory (Carya).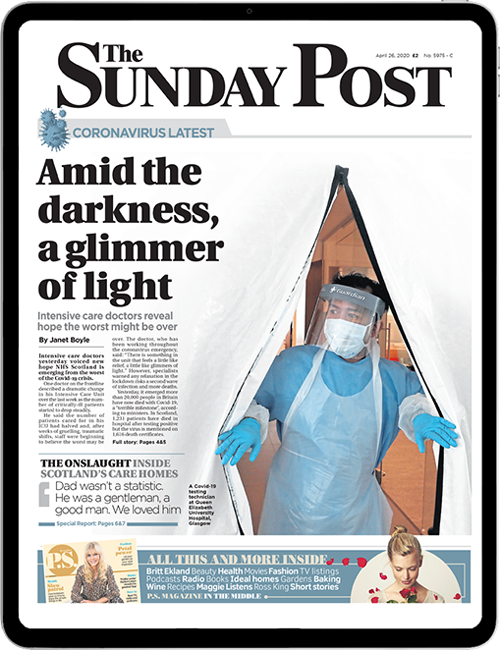 Enjoy the convenience of having The Sunday Post delivered as a digital ePaper straight to your smartphone, tablet or computer.
Subscribe for only £5.49 a month and enjoy all the benefits of the printed paper as a digital replica.
Subscribe