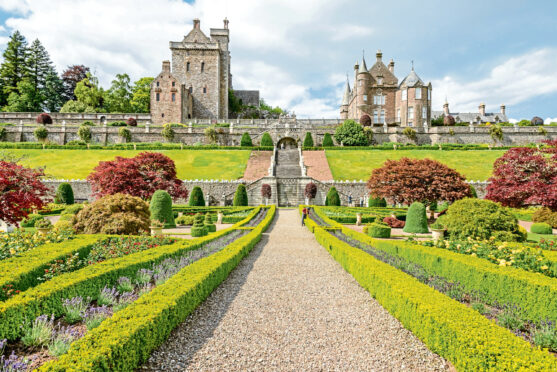 Agnes Stevenson's social media feeds are awash with glorious horticulture. She explains why, for gardeners, a picture is worth a thousands words
This summer's staycationers have been making the most of the good weather by getting out and about to see some of this country's best gardens.
I know this because of the pictures friends keep posting on social media, showing packed flower borders, meadows studied with wild flowers and cool ponds covered in water lilies that they've found on their travels.
Some gardens, such as Drummond Castle in Perthshire, with its towering position and eagle's-eye view of the formal parterre below its walls, are just made to be photographed, while it's the exotic-looking palm trees and Gunnera forest that attracts the attention of photographers to Logan Botanic Garden in Galloway.
If you are on the lookout for photogenic spots to visit then I can recommend some gardens that will provide stunning backdrops to your summer snaps, starting with Lip na Cloiche on Mull, with its breathtaking views over Ulva.
Not only is this garden filled with inspirational plants for windy and exposed sites, it has a lot to offer, including drift-wood fences, a picture-perfect greenhouse and plant labels made from shells.
For somewhere romantic, then the rose garden at Carolside near Earlston in the Borders is unrivalled. Set within the walled garden here are roses of every kind. They scramble up walls, fall in swags from ropes set between posts and explode from borders in a profusion of soft petals and strong scents.
Or for something unusual how about The Pineapple at Dunmore, with its giant stone fruit appearing from the roof of the stove houses?
It will give you something to talk about when this year's heatwave is just a memory.
Despite having worked with some of the best photographers in the business, my photographs of plants and gardens are pretty much hit-or-miss, but I do like to take pictures of my own plot so I can see how it is progressing.
When I look back I'm always amazed by how much things have grown and sometimes I'm impressed by how it looked!
Taking photos is a way to remind yourself which plant combinations worked, the location of spring bulbs or where there are gaps to be filled.
Sometimes as shrubs and trees grow they crowd out others and photographs can help you locate a lost clematis and plant it where it won't be swamped.
And then there are those very old photographs that can transport you back to gardens of your childhood.
I only have to glance at pictures of me when I was small to remember the strawberries and roses grown by my grandparents. Proof, if it was needed, that a love of gardening runs in the blood.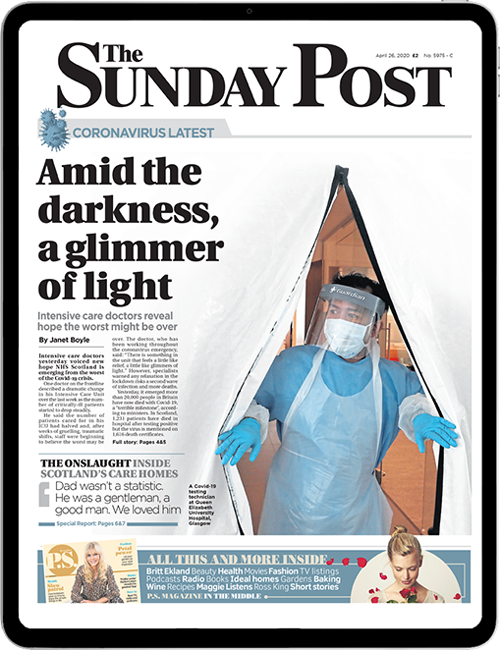 Enjoy the convenience of having The Sunday Post delivered as a digital ePaper straight to your smartphone, tablet or computer.
Subscribe for only £5.49 a month and enjoy all the benefits of the printed paper as a digital replica.
Subscribe