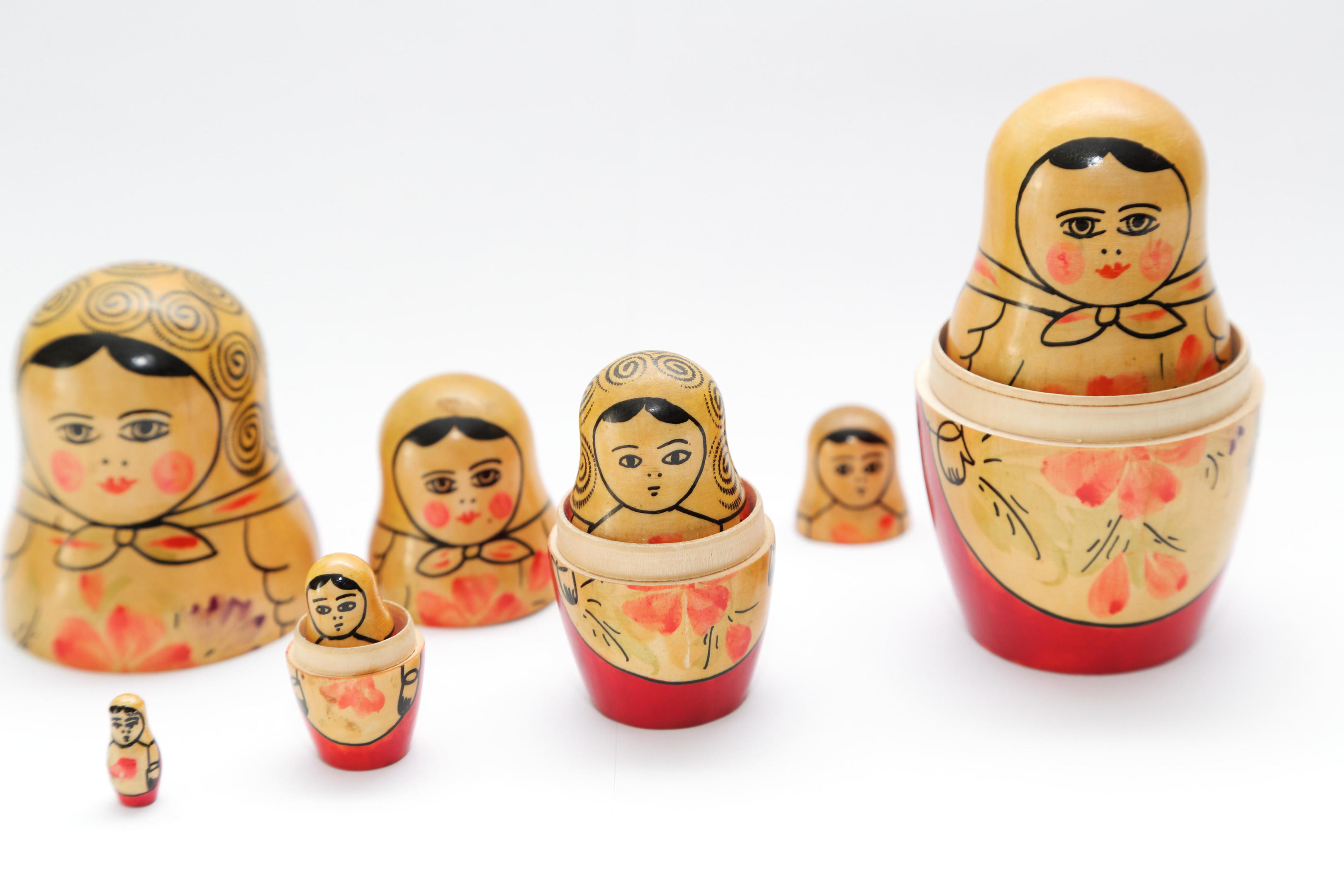 BUSINESSES in Scotland have been used to launder up to £27 billion in dirty money belonging to organised crime gangs in the former Soviet Union.
We can reveal 4500 financial transactions have been questioned as Scots-registered firms are linked to massive fraud and tax evasion in Russia and Azerbaijan, according to new research.
International fraud experts yesterday claimed the revelations would only encourage serious and organised criminals to see Scotland as a soft touch to clean their dirty fortunes.
Martin Kenney, an international business fraud and asset recovery lawyer, said: "If money launderers ran a Trip Advisor-style web-site, Scotland would be getting great reviews just now.
"I've seen various scams over the years involving various countries. One year you see a lot of fraud involving one country then the next it's another.
"Just now Scotland features very highly."
The raw data detailing the billions in dirty money channelled through Scotland was revealed last week by the Organized Crime and Corruption Reporting Project (OCCRP), partly funded by the US Government.
It has been investigating how billions of pounds were channelled out of Russia and hidden abroad in the so-called Laundromat scheme.
At least £15 billion disappeared although experts say the true figure could be four times that, while a further £2.5 billion was siphoned from the former Soviet state of Azerbaijan between 2010 and 2014.
Revealed: Bogus accounts' 400,000 tweets on Scottish independence
The organisation – with offices in Washington DC and Sarajevo – had been given a leak of banking records from Moldovan and Latvian banks that showed how criminal proceeds were being moved out of Russia by mysterious shell companies. Later, OCCRP investigators were given another leak – this time from a major Danish bank's office in Estonia.
In all, 75,000 bank transfers were identified involving bogus firms in a complex chain of loans and repayments around the world.
Our investigation has identified more than 4500 of those electronic transactions involve Scottish businesses – amounting to £27 billion circulating backwards and forwards.
Of that total, £84 million went through taxpayer-owned Royal Bank of Scotland.
The OCCRP has stressed that not all the firms named have done anything wrong.
But many are feared to be bogus firms used to launder cash. Others involve shadowy Scottish Limited Partnership (SLP) firms.
It is impossible to find out who owns these companies – or how much money they take in.
In June, the UK Government brought in new laws forcing SLPs to reveal their real or beneficial owners or face heavy fines.
The Sunday Post has looked at 65 SLPs to see if they are complying with the new law and have found that 22 – more than a third – have failed to do so.
Loretta Napoleoni, an economist and expert in terrorist financing and money laundering, said: "It's hard to imagine so much money has been coming through Scotland with authorities failing to spot it could involve questionable motives.
"We are talking major cash.
"There is little doubt organised crime will be involved within this illegal economy.
"There are no benefits to Scotland to all this money coming in to go out again – but there are plenty of problems.
"It should be a red flag to the banks and authorities that money laundering is going on there."
Campaigners say money launderers and organised criminals are doing irreparable damage to Scotland's international business standing.
Transparency campaigner Hera Hussain, who works with governments to create more open data, said: "In the international community Scotland is increasingly being viewed as a place for criminals to launder money.
"That could do irreparable damage to Scotland's reputation.
"If I said to you, I run a company based offshore on the Cayman Islands, or somewhere like that, you'd immediately think it was either to avoid paying tax or because the company was dodgy.
"The fear is the international business community could come to regard Scotland in that way.
"The long-term consequences of that is legitimate international businesses we should be trying to attract do not want to be associated with a country like Scotland and shy away from doing business there, having an impact on jobs and taxes.
"The consequences can be huge."
Ms Hussain, a Glasgow University graduate who is a renowned global expert on open data, said the problem could be compounded by Brexit.
She said: "The difficulty is the EU as a whole has been relatively proactive in tackling money laundering.
"But some member states have opposed those directives, including the UK, Germany, Luxembourg and Malta.
"The fear is outside Europe, the UK will continue to remain blasé about money laundering, making it a magnet for it."
Detective Chief Inspector Jim Robertson of Police Scotland said: "All allegations of crimes are investigated by police.
"We have worked with countries in the past to help them in their fraud investigations.
"We worked with Italy recently after authorities there requested our help.
"There has been no requests from foreign countries in relation to the Laundromat allegations.
"To investigate allegations like international fraud we need to be satisfied there has been criminality and it falls within our jurisdiction."
The National Crime Agency, the British body which fights organised crime at home and abroad, said they don't confirm or deny any active investigations but take allegations seriously.
No one passing the sandstone tenement in a nondescript Edinburgh street would imagine it is home to multi-billion dollar firms.
But companies registered in the city's Brunswick Street have been linked by investigators from the Organized Crime and Corruption Reporting Project (OCCRP) to international money laundering.
Westburn Enterprises Ltd was dissolved last year but the OCCRP's data shows £18 billion worth of transactions at the firm linked to Russian and Azerbaijan money laundering scandals.
Meanwhile a firm linked to the Panama Papers revelations about offshore tax avoidance is also based there.
Accounts for Russian IT company AOP Limited show the flat as its registered UK office. The company has seen sales of over £2 billion since it was incorporated in 2002.
Accounts show the firm turned over £700m in sales in just 2013 and 2014 – roughly equivalent to half of Scotland's annual single malt whisky exports.
Almost all of AOP's income was swallowed up by the cost of sales, leaving profits of just £108,000 over two years with the company paying just £34,000 in UK tax.
More than £23 million went to its parent company, Belize-based Constanta Limited.
The company's initial paperwork was signed off in 2002 by a Scottish lawyer who has since been struck off.
Companies House records show the real owner of AOP is Vladimir Proskhin a Russian based in Monaco.
The 58-year-old was named in last year's Panama Papers as having interests in a company set up by offshore law firm Mossack Fonseca.
We tried to contact AOP but they did not respond. Its website has also vanished.
Westburn and AOP were set up by Marios Papantoniou, a former Cypriot tax inspector who ran accountancy firm Axiano Ltd until this year.
He now lives in Cyprus due to ill-health but comes back to Scotland where his family still live.
He denied any wrongdoing, saying: "Apart from setting up these firms I have no involvement. I do due diligence but there is only so much you can do. Who knows what happens to the firms?
They get sold on.
"I have never knowingly dealt with criminals or the mafia in setting up these firms but you never know."
"People have their reasons for wanting to use companies that hide who really owns them.
"I've been investigated by the police before in relation to allegations a company I acted for was involved in the international drugs trade.
"But nothing came from that. It was in 2001 or 2002.
"AOP is a legitimate company based in St Petersburg who needed a UK address to appeal to western clients.
"There was nothing sinister. If the money goes to Belize it is nothing to do with me."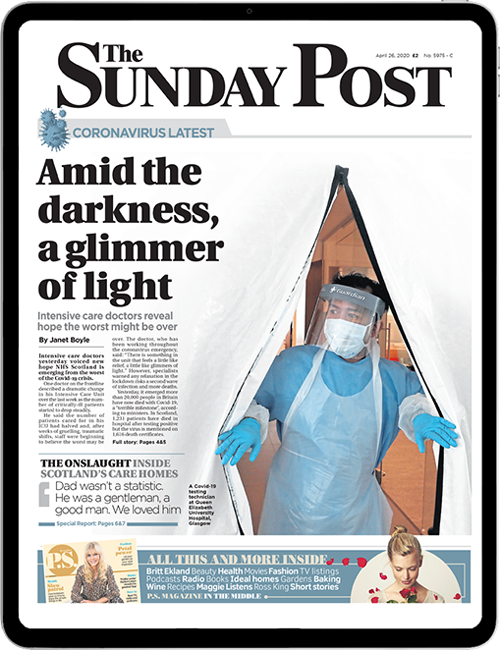 Enjoy the convenience of having The Sunday Post delivered as a digital ePaper straight to your smartphone, tablet or computer.
Subscribe for only £5.49 a month and enjoy all the benefits of the printed paper as a digital replica.
Subscribe