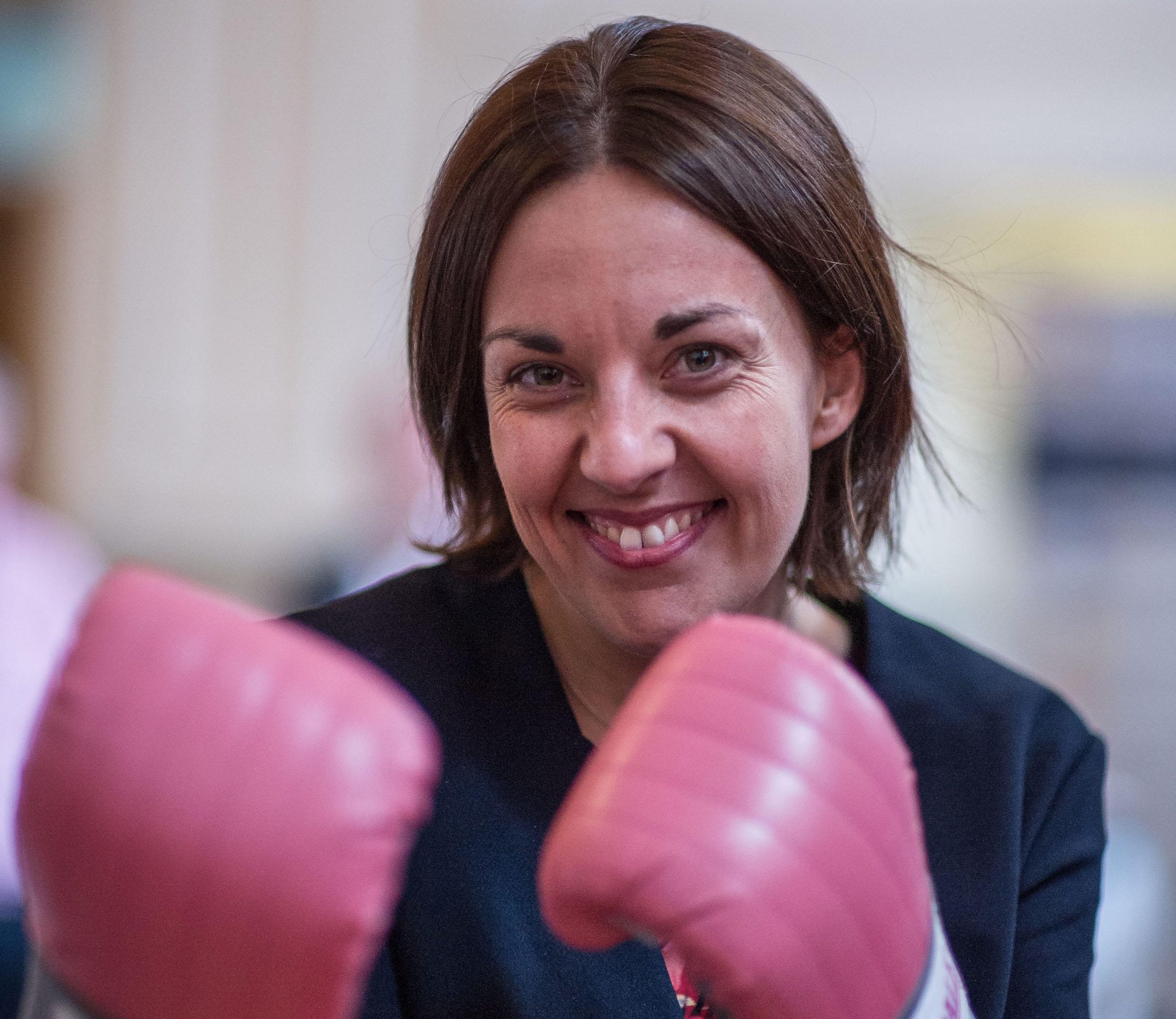 SURPRISE jungle star Kezia Dugdale's departure to join I'm a Celebrity stunned her Labour colleagues yesterday as leaders split over her fate.
Jeremy Corbyn has ruled out suspending the MSP over her decision to appear on the reality show – putting him at odds with her successor as the Scottish party leader.
Miss Dugdale will be away from Holyrood for up to three weeks as she takes part in the ITV ratings hit in Australia.
Some senior figures condemned her decision as an "outrage" while Richard Leonard, elected Scottish Labour's leader yesterday, said suspending Miss Dugdale is something the party would consider.
But hours later UK Labour chief Mr Corbyn said it was "her choice" and said suspending her would not be appropriate.
Miss Dugdale's decision has stunned the party, with one MSP describing it as "April Fool in November".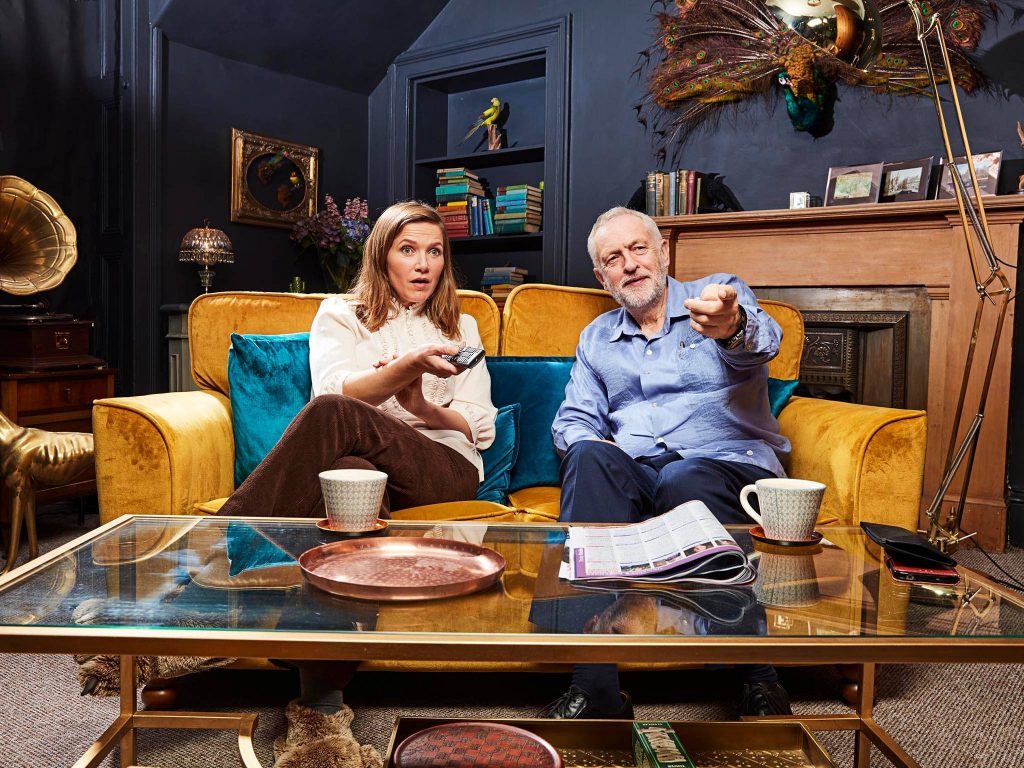 It is understood the Lothians MSP – who will donate her wages to charity for the time she is away from Holyrood – has been in talks about appearing on the series for nearly four weeks.
Sources close to the former leader said earlier this month she approached both leadership candidates to see how they would feel about her skipping parliament for three weeks for a project that would raise some money for charity.
However, it is not thought Miss Dugdale explained this would involve appearing on the long-running ITV programme.
Miss Dugdale then last week approached Labour's business manager James Kelly who is understood to have said he couldn't give her permission as it would have to be decided by the new leader, but the Lothians MSP then took the plunge to go on the show before getting official party permission.
She will not appear when the show launches tonight but is expected to join up with her jungle campmates later.
When asked if Miss Dugdale – who is expected to fly to Australia within the next 48 hours – will be suspended, Mr Leonard yesterday said: "Well we will need to have a discussion as a group next week. I think we will arrive at a collective decision. There is no doubt that when I heard the news this morning and saw some of the social media comments coming in there was a big frenzy of reaction against it.
"But I think we will need to give it due consideration as a group over the course of the next few days."
He added: "I was a bit disappointed but I think it is a decision the group is going to have to consider."
But Mr Corbyn said: "It's her choice to go on I'm A Celebrity … Get Me Out Of Here!, I don't think it's appropriate to suspend someone from the party for doing that, that's her choice."
Stephen Low, who was involved in Mr Leonard's campaign and is a member of Labour's national executive committee, described Miss Dugdale's decision as an "outrage" and called for disciplinary measures to be considered for treating both party members and voters "with contempt".
He said: "If this is as it appears, then it's an outrage.
"She's treating the voters, the electorate and the party with contempt.
"If she's cleared this with the business manager then the business manager should be getting his jotters.
"And whether she did or did not, the party should be taking disciplinary action against her."
Miss Dugdale could be set to make at least £20,000 from her trip to the jungle.
Nadine Dorries, the English MP who was suspended from the Conservatives for her stint in the show in 2012, pocketed £20,228 in fees despite being eliminated after 12 days.
She was the first contestant to be voted off the programme.
Some of the most famous celebrities to appear on the reality show have earned more than 10 times Dorries' fee, with Katie Price reportedly being the highest earner at £400,000.
Carol Vorderman is thought to have bagged £200,000 from her performance in last year's series and was that year's largest earner, according to leaked documents.
Sources close to Miss Dugdale say her earnings will be at the lower end of the scale.
When Tory MP Douglas Ross missed a Commons vote to run the line at a Champions League game, Labour branded the move "completely unacceptable".
Defeated leadership contestant Anas Sarwar said taking part in the programme was "not a decision I would have made".
He added: "She's made the decision she had. I would prefer that she was in the Parliament working for her constituents, working for the Labour Party.
"I want us focusing on education, the NHS, and employability, rather than kangaroo testicles."
Mr Sarwar said he would be against suspending Miss Dugdale.
Former Labour MSP Malcolm Chisholm, however, didn't share the same view and said the outrage to her TV show stint was "a bit over the top."
He tweeted: "Always an extremely diligent constituency MSP and a couple of weeks in Australia is not going to change that. Good luck!
Jenny Marra, Labour MSP for the North East, asked if the news was an "April fool in November", and later said: "Election to parliament is a privilege to serve and represent people.
"It's not a shortcut to celebrity."
I'm a Celebrity contestants revealed: Who's heading into the jungle
Miss Dugdale will join the likes of boxer Amir Khan, Boris Johnson's dad Stanley and The Saturdays singer Vanessa White in the jungle.
Although the show gets under way tonight. Miss Dugdale is not expected to appear until later this week.
A source close to Miss Dugdale said the move was a "fantastic opportunity to speak about politics and Labour values on one of the most popular and watched TV shows in the UK."
A spokesman for Mr Leonard said: "Kezia Dugdale did not inform Richard Leonard that she was going to be on I'm a Celebrity and if she had done so he would have made it crystal clear that it was the wrong thing to do."
Bugs won't bother fearless Kez
Pals yesterday predicted Kezia Dugdale will become a jungle star.
They said her good humour and gung-ho spirit will win her friends in the camp and the votes of I'm A Celebrity viewers.
Jamie Glackin, a former chairman of Scottish Labour, thinks his friend's ability to "get on with the devil" will be her secret weapon.
He said: "I wasn't in favour of her going on the show but now I think she will do very well."
He reckons her determination to win will see her attack the infamous Bushtucker Trials – which could include eating grubs, letting wild reptiles crawl over her or being trapped underwater in a bid to win food for the camp – without any fear. Mr Glackin said: "Knowing Kez she will be gutted if she doesn't do it.
"I don't think any creepy crawlies are going to hold her back."
Kezia has always been sporty, playing netball, hockey and basketball, and was head girl at Dundee's Harris Academy.
Another friend said: "Kez is an incredibly warm person but also a born leader."
He reckons Kezia's experience of dealing with big egos at Holyrood means she'll make the perfect peacemaker when strong characters clash in camp.
"The campmates will find her engaging to be around but she will also be able to take control in a crisis, given the many political crises she has been through."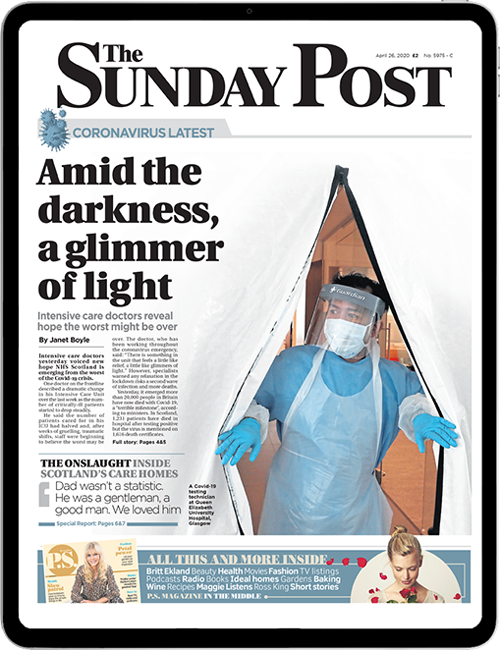 Enjoy the convenience of having The Sunday Post delivered as a digital ePaper straight to your smartphone, tablet or computer.
Subscribe for only £5.49 a month and enjoy all the benefits of the printed paper as a digital replica.
Subscribe