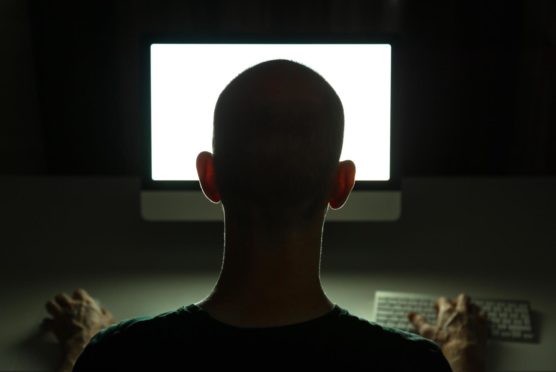 Scotland is facing "astronomical" levels of online child sexual abuse, a leading charity warns today.
The NSPCC says young people cannot wait any longer for first-of-its-kind legislation that will force tech giants to put safety at the heart of their products.
The Online Safety Bill will be put forward for final approval from MPs next month after years of delays caused by political turmoil and changing prime ministers.
Campaigners say the ground breaking Bill, which was first drafted in 2018, will have a substantial impact on child safety and help turn the tide against abuse.
Children abused as law is discussed
Figures released by the NSPCC show:
3,500 online grooming crimes were recorded by Police Scotland while politicians discussed the new law.
1,873 offences took place against primary school children.
Under-13s accounted for more than half of those primary school-age victims.
Sumaiya Zahoor, child safety online policy officer at the NSPCC, warned perverts are exploiting the design features of many popular platforms to abuse children.
Zahoor said: "Now is the time to act. These are astronomical cases of abuse that we're seeing but they are preventable harms.
"With the rollout of the Online Safety Bill, we'll be able to take the first necessary step to counterbalance these child sexual abuse cases we're seeing.
"But it's also essential to recognise that while the government is doing what's needed and playing their part in getting much needed legislation to become law, that companies can't wait any longer to act."
Frontline for grooming children
One of the most controversial aspects of the new Bill will see regulator Ofcom handed powers to ask tech companies to monitor the private messages of their users.
Almost one-quarter of all children are contacted by someone they don't know online through messages only the sender and recipient can see.
Zahoor described private messaging as the "frontline of an offender's arsenal for grooming children".
But she also warned technology is developing at breakneck speed.
Zahoor does not believe the Bill will be out of date when it becomes law but said it is likely further legislation will be needed to keep up with new online harms.
She said: "What is important to highlight now is that the Online Safety Bill cannot risk any more delays. It needs to pass and it needs to become an Act.
"When it comes to areas like immersive tech and artificial intelligence, there needs to be further legislation.
"In order to do that, we need to future proof the bill by introducing a new advocacy body that is able to ensure children's voice are central to the debate and also act as a watchdog able to scan the horizon for emerging threats."
---
Case study: How Aofie was exploited
Aoife, from East Kilbride, was exploited online when she was 15 years old by a man pretending to be around the same age.
He convinced her to send nude images of herself and then blackmailed her.
When his demands became increasingly intense and frightening, Aoife reported the man and was supported to explain what happened to police.
The perpetrator was sentenced in 2022 following an investigation by the National Crime Agency.
He pleaded guilty at Lewes Crown Court to 65 offences relating to 26 girls and women aged between 12 and 22.
Police found he had more than 900 indecent images of children and he was sentenced to spend eight years on licence and will be on the sex offenders' register for life.
Aoife, now 22, told The Sunday Post: "I met someone who looked like he was my age and we started chatting and got on well.
"He asked if I had the Telegram app and told me to download it so we could chat more on there.
"I downloaded the app because I thought it would be fun and that's how it started. He started asking me to send nude images to him.
"Then he told me he'd found me on Facebook and that he was actually in his early 20s and had a degree in cyber security so no one could catch him.
"He threatened to send the photos of me to all my friends on Facebook and Instagram."
Aoife described how she was left shaking alone in her room at 3am after discovering she had actually been talking to an older man.
She said: "I wanted my mum and while she was just in the room next door, I thought I couldn't tell her because it's so embarrassing, but all I wanted was a hug from her."
Aoife eventually confided in her mum and took some time off school.
She added: "The Online Safety Bill is so important so that we have something in place to stop other people going through the trauma I've been through.
"I think it's important for people to know this kind of thing happens to young people. I thought it would never happen to me, but it did."
---
Explained: The Online Safety Bill
The Online Safety Bill is expected to make its final passage through parliament later this year.
Tech companies will need to put measures in place to protect children. Regulator Ofcom will be given powers to ask messaging services to monitor users.
Some services, such as WhatsApp and Signal, want a rethink.
They fear the legislation could undermine end-to-end encryption – a way of ensuring a message can only be read by the sender and the recipient.
A leading technology law expert, who spoke on condition of anonymity, warned the Online Safety Bill represents a "seismic" shift in the way content is regulated online.
"It's going to regulate all sorts of online content for the first time – and it's going to involve a move away from a previous regime known as notice and take down," he said.
"The Online Safety Bill will involve platforms taking proactive steps to remove content themselves rather than waiting for people to complain about it, which is really a very significant shift."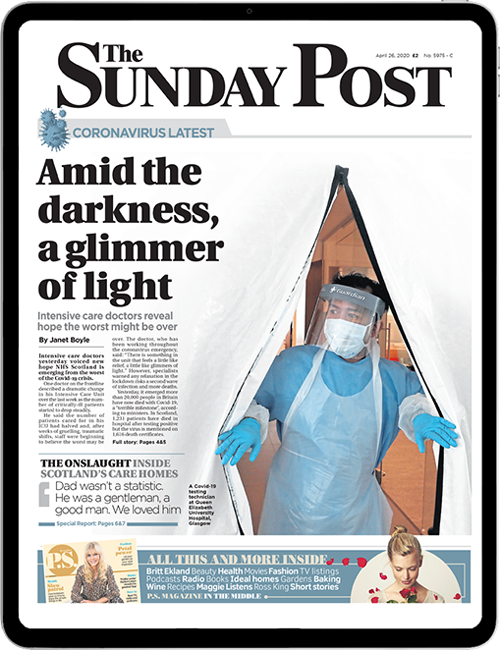 Enjoy the convenience of having The Sunday Post delivered as a digital ePaper straight to your smartphone, tablet or computer.
Subscribe for only £5.49 a month and enjoy all the benefits of the printed paper as a digital replica.
Subscribe