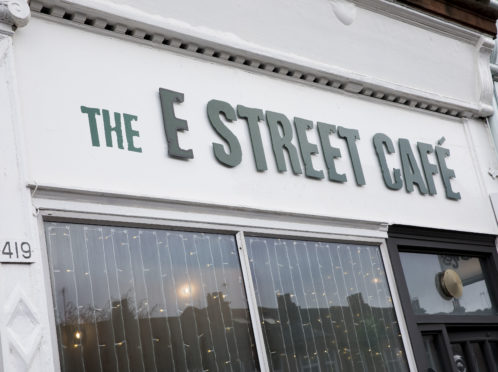 The words "scone" and "Bruce Springsteen" don't often go together. It's hard to imagine The Boss, all-American rock icon, clad in sleeveless denim shirt and bandana, sitting down to a soft buttered baked treat and a cup of lapsang souchong.
Surely he's more into a bottle of Budweiser and a chilli-dog while leaning on the hood of his Chevy '57 at a New Jersey drag race?
Not any more, if the E-Street Café (The E-Street Band being Bruce's backing group) has anything to do with it.
This coffee shop has sprung up on Glasgow's Southside – not far from Springsteen's incredible gigs at Hampden Park in recent years – and is themed almost entirely around the New Jersey rock and roll star. Almost is the key word here.
There has to be concessions for modern café accoutrements that aren't based entirely on Springsteen's oeuvre – otherwise there wouldn't be much room for typical things, like flat whites, avocado on toast and, of course, the small matter of scones.
We arrive – with hungry bellies as well as hearts – on a Saturday afternoon to find the windows already steamed up. It's probably from the coffee machine rather than sweat lashing off the E-Street band of employees, although they don't stop working hard during our stop.
The clientele is a bit like the audience at a Springsteen gig – ranging from teenagers to great-grandparents – but we manage to nab a seat at the window. The walls here are, as you'd expect, replete with Bruce-themed artwork, from the stylised cover of Born In The USA to an advert for the New Jersey deli spotted in The Sopranos.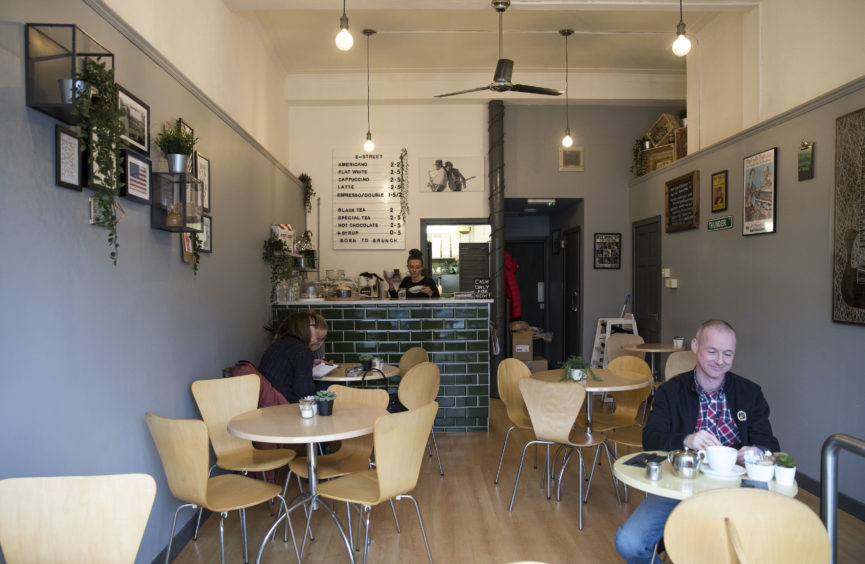 Our menu, however, is more what you'd find in a Finnieston cafe than a Newark truck stop. The menu features a special called The Boss – a dish of bean ragu, salsiccia and shaved pecorino. Maybe more Tony Soprano than Springsteen – although you can't really argue with the taste, or the gut-busting portions which come stacked like Marshall amplifiers.
My dish was a chana puree with harissa, spinach and almonds, while my companion ordered the avocado on sourdough toast.
This comes with E-Street oil, a citrusy concoction which hits you like the thundering guitars which kick off Born To Run.
I'm almost certain the real E-Street band – which currently has 10 members – could be kept going for most of a European tour with these portions. But Scone Spy is tougher than the rest, and managed an encore. We ordered a slice of ginger cake Our scone was more than decent, and came with some jam and a generous wedge of butter.
So drop in to the E-Street Cafe. Because tramps like us, baby we were scone to run…
---
The E-Street Cafe, 421 Clarkston Rd, Glasgow G44 3LL
Welcome
We Take Care Of Our Own – the team here can't do enough for us. 10/10
Location
South of The River. As in Glasgow's increasingly leafy Southside. 9/10
Scone
Glory Days. Hard on the outside with a surprisingly soft interior. Like Bruce 9/10