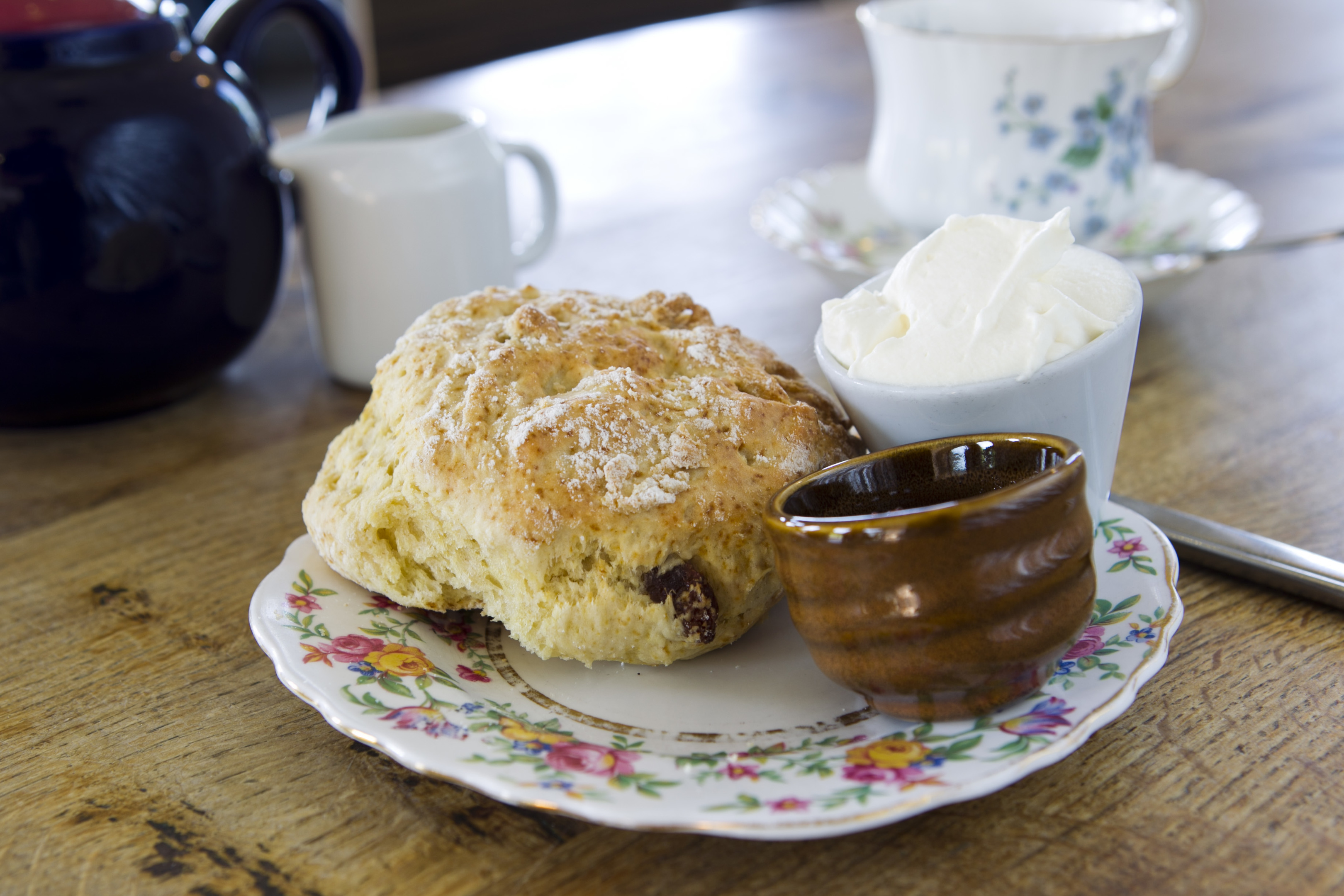 SOMETIMES in life it pays to check.
You know – when is the last train or bus home? Is that shop open on a Bank Holiday? And can you pay by card before you run up a bill that's going to leave you in a red-faced wrangle?
It's the same with scones. I know it's hard to believe, but there are some places that don't serve them. Crazy, eh?
So before a pleasant drive into the country, a phone call ahead to the Woodhouse seemed in order.
"Of course," said the lady, with a laugh that had just a touch of an incredulous tinge to it. "Freshly baked, every day, seven days a week."
The Woodhouse is easy to find at a roundabout on the busy A811, just outside of Kippen, near Stirling.
Popular, too, as there's plenty of car parking, including an overspill one which was already in use.
Part of the attraction is the farm shop and, wow, what a gem. There was a whole counter of fabulous-looking meats from local butchers Skinners, whose little shop we'd passed in the middle of Kippen's Main Street.
Then there were award-winning cheeses and brilliant breads including an iced fruit loaf that had obviously never seen the inside of a production line bakery. Truly scrumptious looking.
All of which got the tummy rumbling even more, hence the appeal of the café next door.
There's a decking area which looked tempting in the hazy sunshine but it was just cool enough to make the inside a bit more appealing.
Mind you, I hadn't spotted the basket of tartan rugs for a bit of extra warmth at the outdoor benches. Inside, though, it was snug and cosy with plenty of light streaming through the big windows.
Those freshly-made scones had pride of place on the counter and, with a dollop of raspberry jam, they proved to be fine specimens indeed.
Crisp on the outside but with just the right sponginess inside, they were hard to fault. So they should be, as we heard they came straight from the owner's grandmother's old recipe book!
Having looked at the tempting butchery counter, a breakfast roll with Skinners sausage had to be tried and it didn't disappoint. Especially as, doubled up for just an extra pound, it came with two perfectly-done poached eggs.
My companion doubled up with the black pudding, also with no complaints.
Looking around it was obvious that this was the sort of place to take your time, chill out and kick back.
Families were gathered round the benches outside, dogs stretched out underneath with hopeful eyes for any spillages.
And the ladies at the table opposite had long finished their pot of tea but still had plenty of the world to put to rights by the look of it.
More power to their tea-drinking elbow!
VERDICT
Warm welcome 8/10
Location, location 9/10
Scone score 8/10