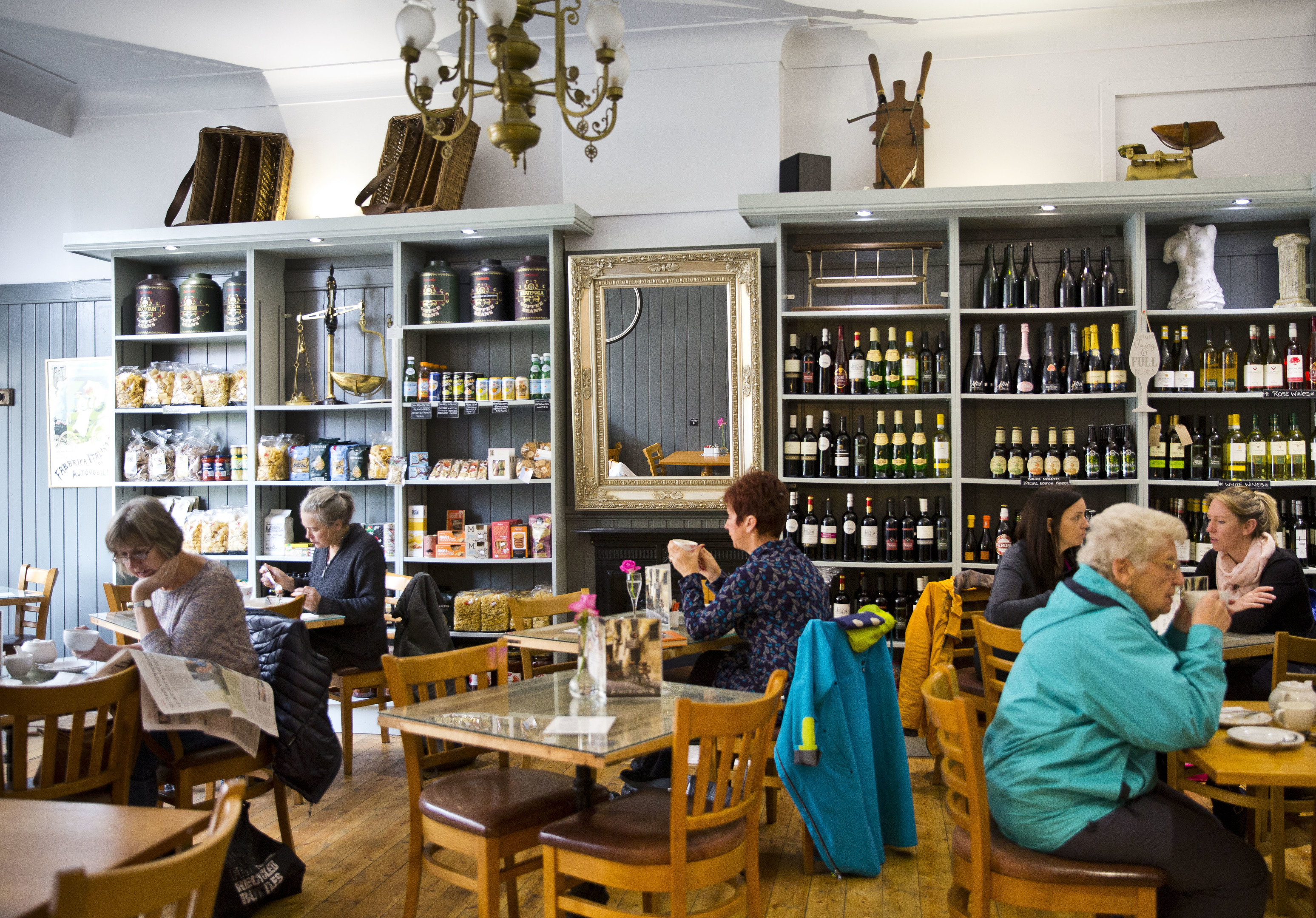 I PROBABLY could have picked a better day to visit the lovely seaside town of Largs.
The skies are ominously grey and looming rain clouds make me glad I packed a brolly rather than my sunnies.
After a leisurely stroll along the promenade, teeming with families, dog walkers and gangs of pesky seagulls, I'm off to find shelter in a nearby café before the rain comes.
And I bet it's not the one you're thinking of.
That Nardini's has long been a jewel in the town's crown, but I'm trying out the new(ish) kid on the block – Deli il Cardo.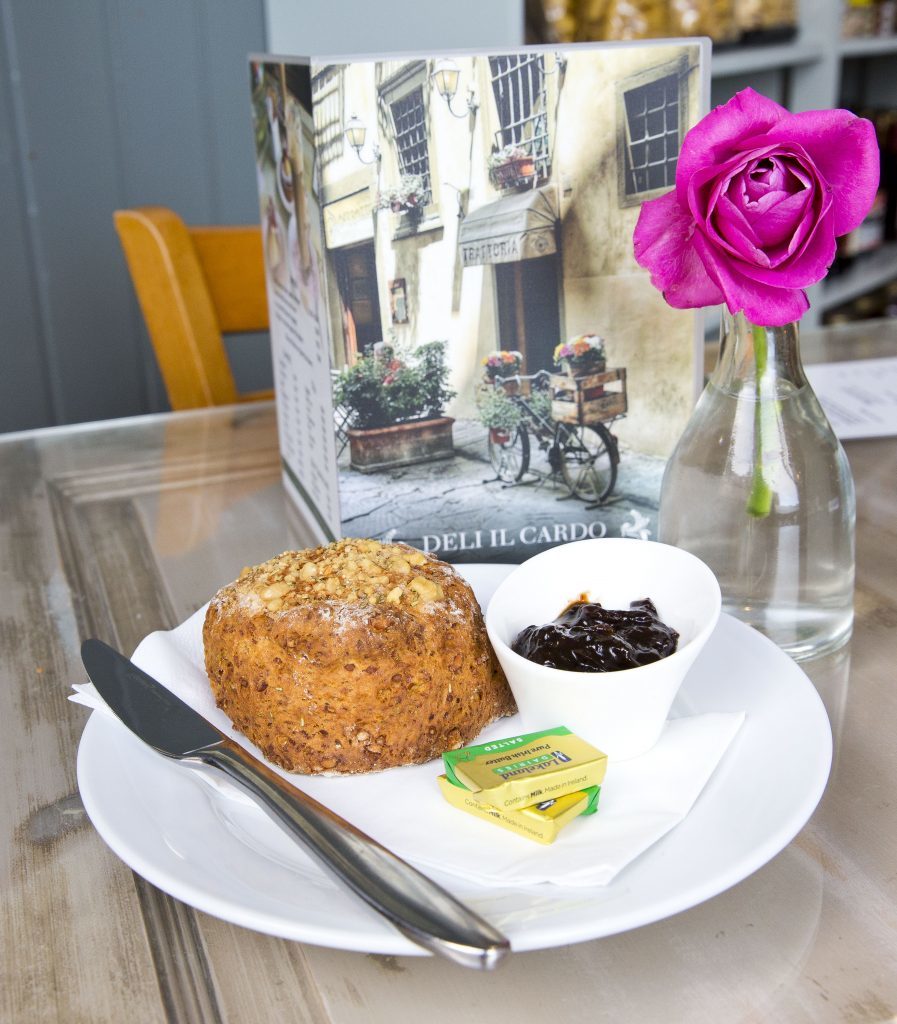 As the name suggests, it's a lovely Italian deli and café just a hop, skip and a jump from the train station.
But I've been told by a fellow local scone-lover that it's also the perfect spot for a sweet treat.
And did you know "cardo" is Italian for thistle?
The things you learn in this job!
On my way to the table, I pass a tempting deli counter packed with cheese, meat, antipasti and baked goods, including some towering scones. Jackpot!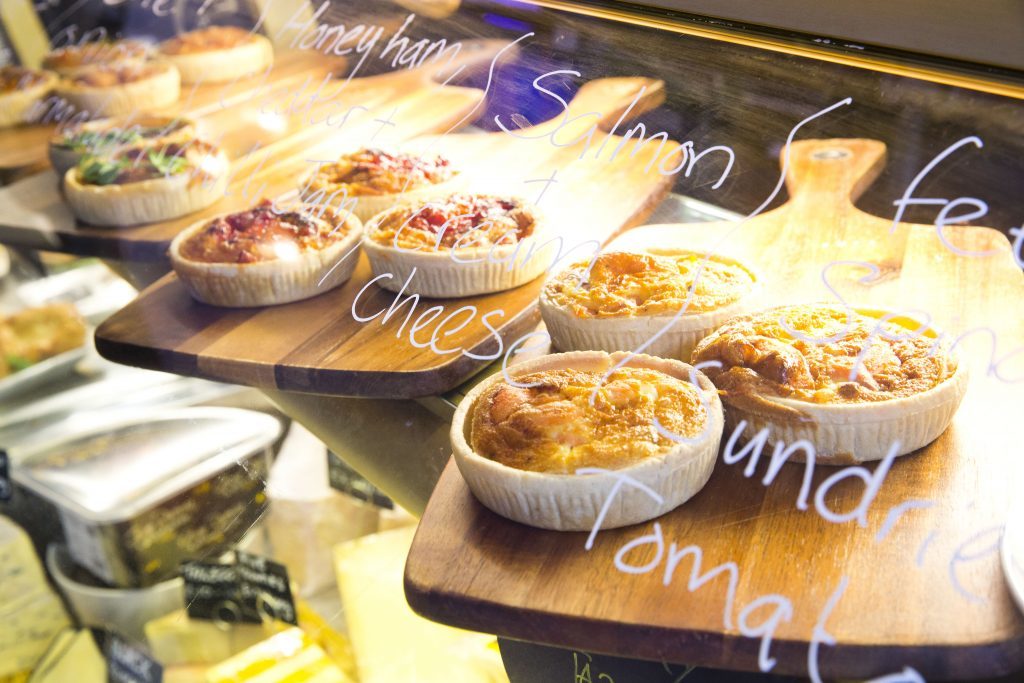 I already know what I'm having before I sit down.
My table is surrounded by shelves of fancy wine, spirits, liqueurs, prosecco and craft beers from both Italy and closer to home.
It's all making me crave something a little stronger than a cuppa.
But it's probably a bit too early in the day for a glass of vino, so I opt for a cappuccino.
The menu leaves you spoilt for choice with daily soups, savoury crepes, paninis, pasta and salads on offer.
But I start off with the brie and caramelised onion quiche.
The pastry is thin, crisp and buttery.
The filling is delicious but could do with a bit more cheese in my humble opinion.
Well, you can never have too much cheese can you?
For the main event, I treat myself to a treacle scone from the deli counter.
I've no idea if the Italians are big scone fans but this is… er… yum-io!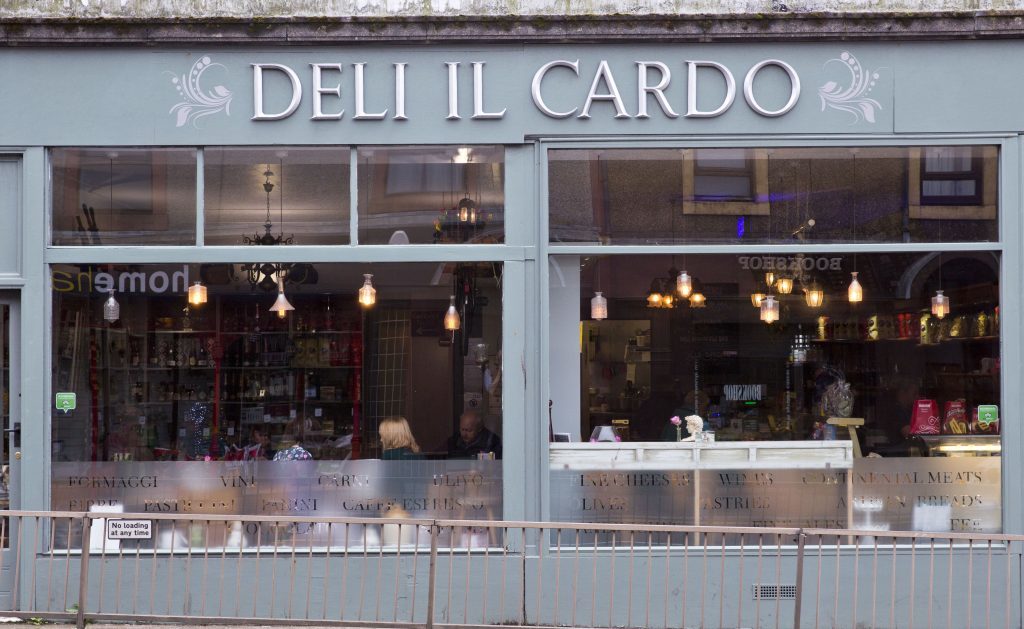 Now treacle scones always remind me of Halloween – we'd try to eat them covered in sweet, sticky treacle as they dangled from the kitchen ceiling on a bit of string.
I tackle this one in a slightly more graceful fashion.
It's soft on the inside with a lovely crust and just the right level of sweetness.
Best of all, there's lots of it.
My one criticism is I've only been handed a small pack of butter and jam to go with it.
Why do people ever think that's enough?
Luckily my server is happy to bump up my butter supply.
And since I've been staring at bottles lovely Italian wines and liqueurs for the last 20 minutes, I might just treat myself to a wee takeaway tipple for later on.
Quite a savvy marketing ploy!
VERDICT
WARM WELCOME 8/10
LOCATION, LOCATION 8/10
SCONE SCORE 8/10
---
Looking for a scone near you? View our interactive map of Scone Spy reviews: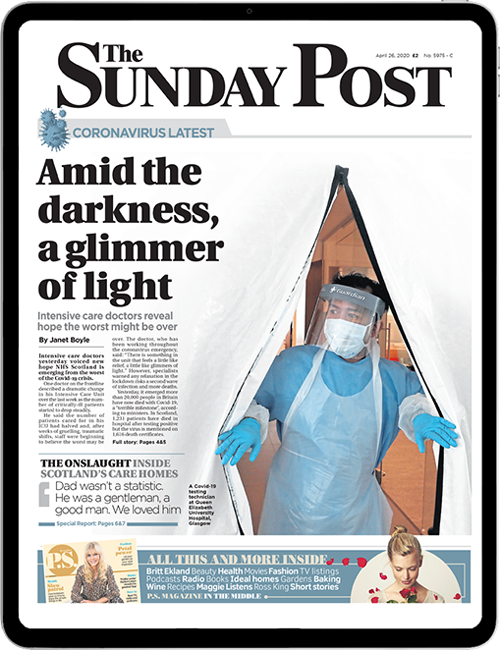 Enjoy the convenience of having The Sunday Post delivered as a digital ePaper straight to your smartphone, tablet or computer.
Subscribe for only £5.49 a month and enjoy all the benefits of the printed paper as a digital replica.
Subscribe