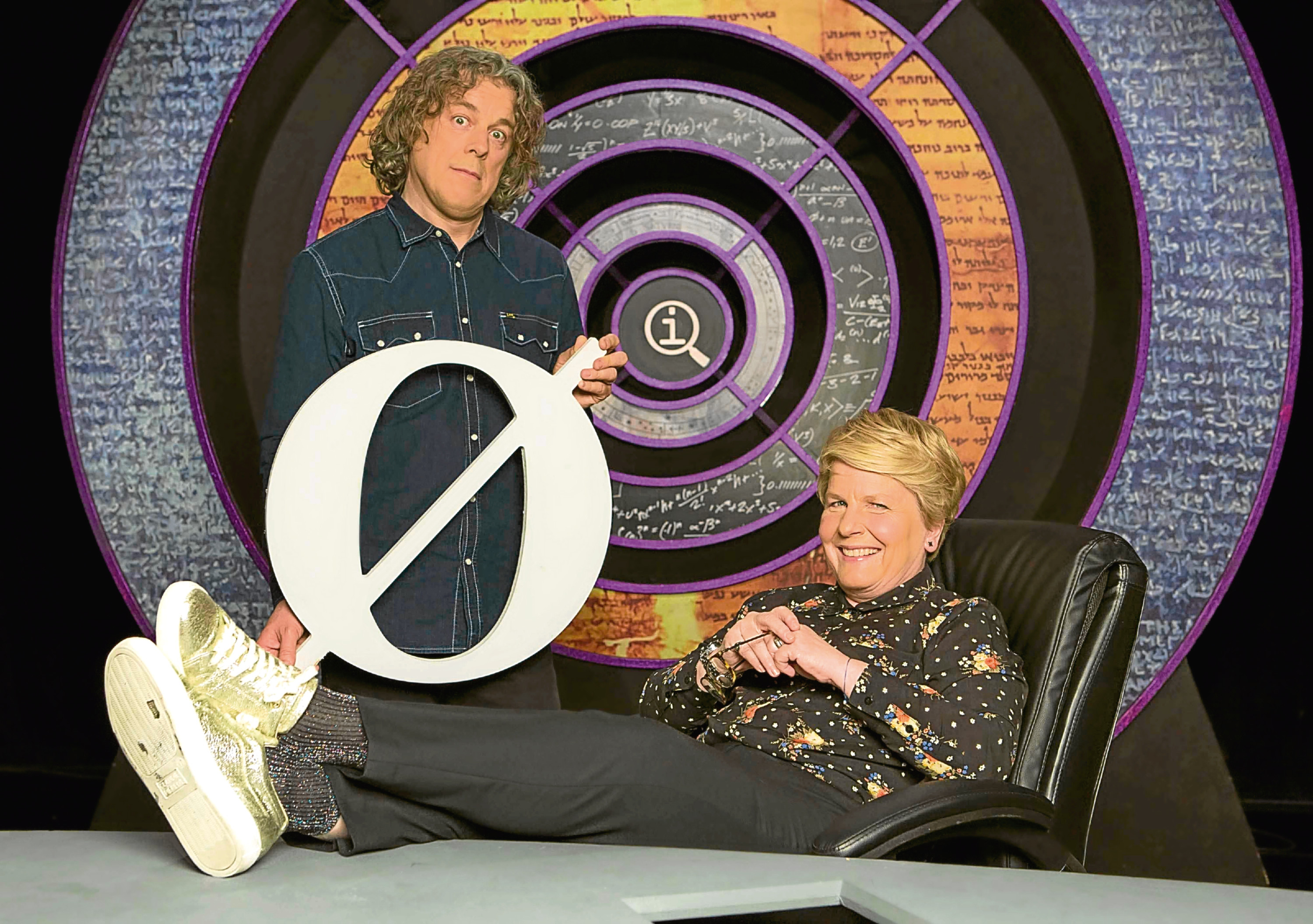 A WOMAN on every quiz show?
That's not enough for Sandi Toksvig.
The no-nonsense comedian wants to see more females at the helm and, considering her triumphant takeover as the host of BBC2 quiz QI from Stephen Fry last year, she's only too happy to trailblaze.
"I like to think having a woman on a chair will soon not be an unusual thing," says the 59-year-old, who also co-hosts The Great British Bake Off alongside Noel Fielding.
For all the baking show's popularity, Sandi is quick to call hosting brainy comedy quiz QI her "dream job", but admits it requires a completely different mindset from being a regular guest.
"You can't be quite so naughty, because there are actual facts that need to be presented," she explains.
"So occasionally I'll be a panellist on something else, and behave appallingly."
Has she felt pressure taking over as the host of such an iconic show then?
"I've been in the business 35 years and you have to be yourself," she says.
For anyone not entirely clued up, QI stands for "Quite Interesting", and sees panellists — including permanent fixture Alan Davies — try to answer obscure questions with the most-interesting answer possible.
And Sandi, who lives in London with her wife Debbie, makes sure she does her homework.
"One of the nicest compliments I've had is when people have said they've totally understood what you've said, and you think: 'It was worth spending the weekend driving myself mad with diagrams!'" she explains.
But there's one topic she insists she'd struggle with at a pub quiz.
"I'm no good at popular culture, that always lets me down," says Sandi.
Now that she's the one asking all the tough questions on QI, though, does she ever notice guests seeming a bit nervous?
"Yep, and without naming any names you get people take a while to get in," she discloses.
"I always say to them, don't worry about being funny, worry about being fired, so say something, anything, because then somebody else can be funny.
"But don't be silent, don't be the Bermuda Triangle of the entertainment business — it's not fun for anybody."
When asked who her dream guest would be, dead or alive, Sandi, who has three grown-up children with former partner Peta Stewart, replies: "My dad. He was the most brilliant person I ever met in my whole life.
"He was born in 1929, and he was a brilliant broadcaster and a clever man and charming.
"He would be my No 1.
"He's long gone to wherever, we don't know, but I like the idea that we don't know."
So with the titles of presenter, actor, writer, producer, political activist (she is joint founder of the Women's Equality Party), if there's one word to describe Toksvig, it's multi-talented.
But how on Earth does she fit it all in?
"I'm a woman, I'm multi-skilled!" she says with a laugh.
"I love my life and I approach everything I do with passion and I love what I do.
"I love my family, I love my friends, I like my activism, so I am somebody who gets up early and gets going, I'm not somebody who spends a lot of time sitting around watching box sets.
"If I do get one, then I have to watch the whole thing. But I'm usually knitting while I'm watching."
Something tells us Sandi would never be happy just binge-watching TV . . .
"I'm always thinking about the stuff I want to do," she confirms.
"I'd like to go back to university, I'd like to learn another language.
"The bit I don't get is when somebody says they're bored and you just think: 'Really? The world is too intriguing, what is the matter with you?'"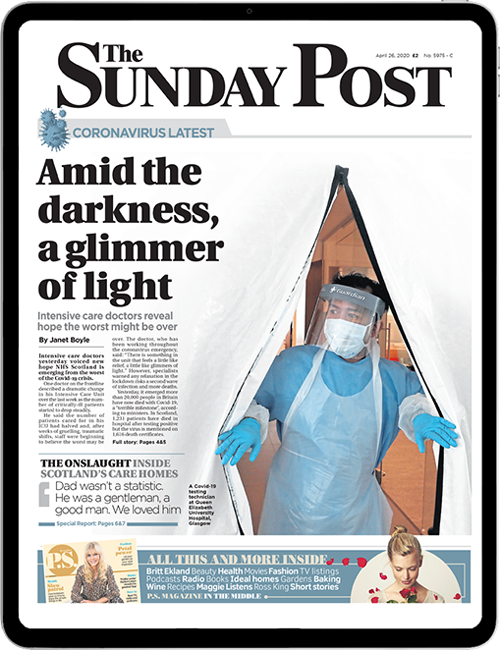 Enjoy the convenience of having The Sunday Post delivered as a digital ePaper straight to your smartphone, tablet or computer.
Subscribe for only £5.49 a month and enjoy all the benefits of the printed paper as a digital replica.
Subscribe