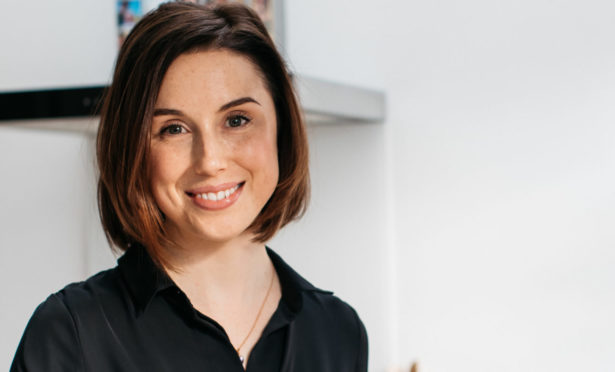 It is, as they say, all about timing but when scientist Jenna Macciochi wrote her new book explaining how we can stay well by boosting our immune system, she could never have imagined the world was about to be engulfed by Covid-19.
Published days before Britain locked down, the expert immunologist's advice now seems more important than ever as regulations begin to be relaxed.
While it won't provide an impenetrable shield against coronavirus, Jenna believes fortifying our immune system can help give our bodies a fighting chance. "With our normal routines on hold, this is a good time to reflect on how our work and lifestyle are serving us and the changes we can make for better health," she said.
"This is especially important now, as people with underlying health conditions or unhealthy lifestyles have often ended up with a worse case of Covid-19."
Jenna, who is from Ayrshire and a lecturer in immunology at the University of Sussex, has spent two decades studying immunology for her latest book, Immunity: The Science of Staying Well. "I could never have imagined we'd be in the middle of a pandemic when my book was released but it's definitely got people interested in immunity," said Jenna. "I see a lot of pseudo- science being peddled online but the simple answer is that nothing can make us invincible against this virus.
"In terms of protecting ourselves, nothing stands up to following the guidelines around social distancing and good hygiene practices, and keeping as healthy as possible."
Jenna explains why C-19 has affected people differently, making it even more difficult to tackle internationally. "Genetically, we have an inherent diversity within our immune systems as a population. Having Covid-19 globally put under the microscope has emphasised this.
"When we look at all infections, there is a huge spectrum of how people respond. For some, it can be fatal but others may have a milder version.
"This is down to genetics – if we all reacted to the same infection, in the same way, our species would die out. On top of that, other factors like diet and lifestyle can make us more or less susceptible to infections and affect how we fare when we do get sick."
She says fresh fruit and vegetables, daily exercise, a good night's sleep and boosting vitamin D is key to safeguarding our immune systems against viruses and respiratory infections.
A mum to five-year-old twins Luca and Bella, Jenna has taken every precaution to protect her family. "Since we were in strict lockdown, we've followed government guidelines. Making sure only one parent goes to the supermarket, the kids haven't seen their grandparents, who are over 70 and shielding, or their friends, except on video calls.
"We go for a walk around our local park in Brighton every morning or take the kids out on their bikes for a breath fresh air. It's taught them that exercise is important.
"Being working parents has been quite hard but time saved commuting is now spent making healthy meals with the kids. Eating together as a family has been a real luxury. The positive emotions and endorphins simple pleasures like this create are actually important for our immune system.
"Our immune system cells have receptors specifically for those endorphins, so taking the time to enjoy something like a family meal actually does wonders for your health."
---
Eat well, exercise, sleep, repeat
Jenna shares some of her top tips to improve our immune systems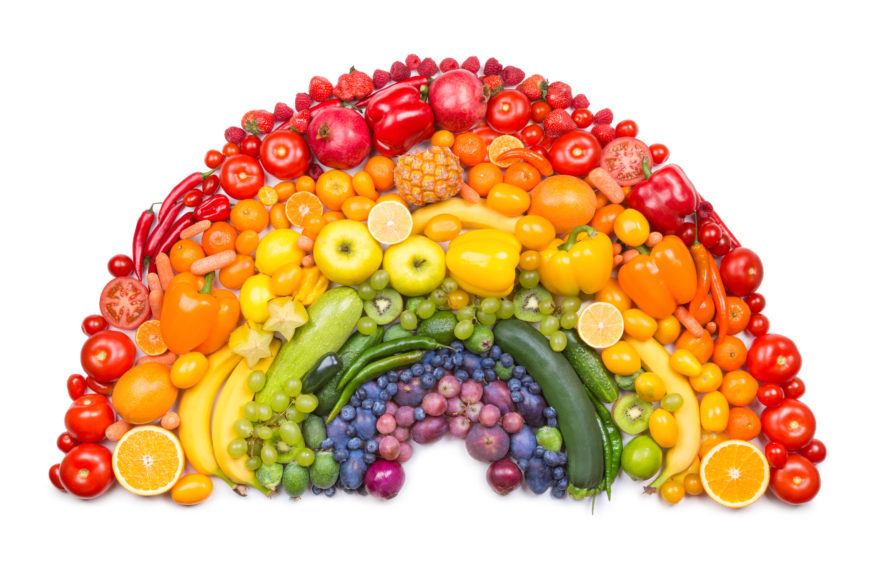 Eat right
A diverse, healthy diet is crucial for your immune system. It will suffer if you exclude certain foods and become deficient in vitamins and minerals. Eating a variety of fresh fruit and vegetables will provide plenty of vitamin C. But consistently eating too much and putting on weight can make your immune system function sub-optimally. It's important to include protein because the antibodies and molecules that our immune system uses to fight infections are made from proteins. It also helps prevent muscle loss, which is especially important as we get older or for anyone who has been inactive while in recovery from an illness like Covid-19.
We also need good fats in our diet because they provide special signalling molecules for our immune system that help stop inflammation going too far. This is something we see in Covid-19 patients where the immune system overshoots and causes more damage to our lungs. Omega 3 fats, found in oily fish, counter-balance that inflammation and protect our tissues while our body fights off infections. Fibre is also vital and can be found in fruits, vegetables, nuts, seeds, beans and whole grains.
Fighting fit
Regular, moderate exercise reduces the risk of getting respiratory infections. Try to move frequently throughout the day and as regularly as possible in a way that's accessible and appropriate for you. Remember that over-exercising or not letting the body recover from a workout can actually make you more susceptible to infections.
Our immunological age is not the same as our biological age – you can be young but have an old immune system if you don't take care of it.
Super supps
In terms of respiratory infections like colds and flus, vitamin D is very important. It helps immune cells battle off infectious germs and also stops the immune system from overshooting and causing the kind of inflammatory damage seen in severe Covid-19 cases.
In the UK, we're easily deficient in vitamin D, especially during winter because we don't get enough sun exposure. The NHS advises supplementing from October to April but because many of us are spending more time indoors during lockdown, it will be a good idea to continue this beyond these months.
Drink up
Staying hydrated is important as it makes all body systems function at their best and stops you getting headaches. Being dehydrated can also affect the mucus that lives in our lungs and make them more vulnerable to infections.
You should also watch your alcohol consumption. It negatively impacts the effectiveness of our immune system cells and can stop the production of new cells. Alcohol can also impact the quality of our sleep, which is another cornerstone of good immunity.
Positive thinking
Different feelings and emotions can actually impact how our immune system works. Depression and low mood correlates with higher baseline inflammation, which has a negative impact on our health.
I know it's not easy right now but the more mentally resilient people are, the better their immune system generally is at handling infections. Make time for things you enjoy like a hobby, chatting to friends, making a meal with your family or getting out for a walk.
---
Immunity: The Science Of Staying Well by Dr Jenna Macciochi, is published by Thorsons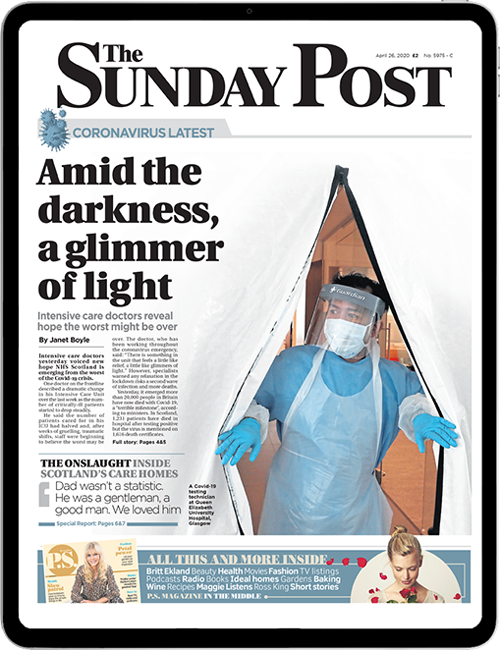 Enjoy the convenience of having The Sunday Post delivered as a digital ePaper straight to your smartphone, tablet or computer.
Subscribe for only £5.49 a month and enjoy all the benefits of the printed paper as a digital replica.
Subscribe