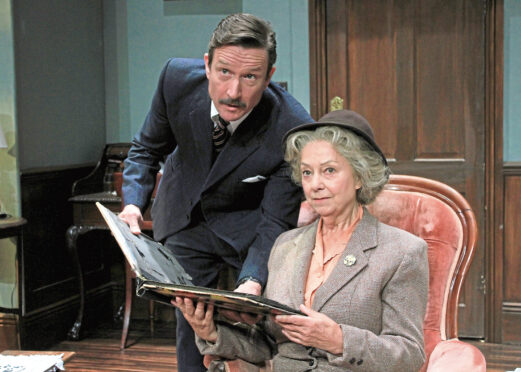 While it's not quite The Mousetrap in terms of longevity, the current run of A Murder Is Announced, which began in 2015 and has been touring the country ever since (minus a lockdown or two) is still very impressive.
Its success underlines, as if it were needed, the seemingly never-ending popularity of Agatha Christie, whose stories remain hugely popular for TV, film and stage adaptations.
Taking on the role of Miss Marple in A Murder Is Announced is Sarah Thomas, who is no stranger to long-running productions as she was Glenda, daughter of Thora Hird's character, in Last Of The Summer Wine from 1986 until the BBC comedy ended in 2010.
"I think Christie does still resonate," commented the 69-year-old. "I've read a lot of her books in the past and enjoyed them, and there always seems to be a place for her. She has never lost her popularity, which is amazing. All the TV productions have helped with that."
But when it came to preparing to take on the iconic role, Thomas turned to the books rather than look at what actors such as Joan Hickson, Geraldine McEwan, Angela Lansbury, Julia McKenzie or Margaret Rutherford had done.
"I wasn't particularly thinking of any other Marple but you can look at the books and go back to them," she said. "There's been many Miss Marples over the years and they are all quite different, so the challenge is to find your own interpretation.
"I try to make her as real as possible and a straightforward character. She often sits there knitting and sometimes other characters give themselves away because they don't see her as a threat, but she doesn't miss a trick and is listening to everything."
Thomas' own knitting skills have had to improve to match those of the unlikely crime solver.
"I'm not a very good knitter," she smiled. "It was very bad to start with and everything I did was full of holes, but I don't think the audience could see that. This time around, I'm actually knitting something that looks decent!"
When the production began, Thomas was playing another character, Dora Bunny, who she describes as "a little bit dotty but very amusing".
"We started this production in 2015 and this is the fourth tour of it, which just goes to show how popular Agatha Christie is. I took over the role pre-pandemic. It's wonderful to be back in the theatres with an audience again – everywhere we've been so far, the crowds are so warm and appreciative."
In A Murder Is Announced, the residents of Chipping Cleghorn are astonished to read an advert in the local paper stating a murder will take place on Friday at the home of Letitia Blacklock (played by Barbara Wilshere from The Lakes and The Paradise Club). Unable to resist, the villagers gather at the house at the appointed time, where the lights go out and a gun is fired. Enter Miss Marple, who must unravel the complex series of relationships and events in order to reveal the killer.
It's much more devious than the roles for which Thomas is best known, as Enid in the original Worzel Gummidge and in Sunday evening, Yorkshire-set yarn, Last Of The Summer Wine.
"Worzel Gummidge was a lovely show to be in and I think they've made a really good job of the new version," she continued. "With Last Of The Summer Wine, I feel very lucky to have been involved as Glenda for 25 years. I loved the part and the company – it was a group of people who were very well cast and worked beautifully with the situation. All that countryside, and such good direction. It really was a joy.
"I remember being in a cafe in Spain and a Danish man came over and said: 'I believe you are on TV?' He recognised me and said he loved the programme, so that was quite an eye-opener to find it was shown in so many places."
---
A Murder Is Announced, King's Theatre, Edinburgh, Tuesday-Saturday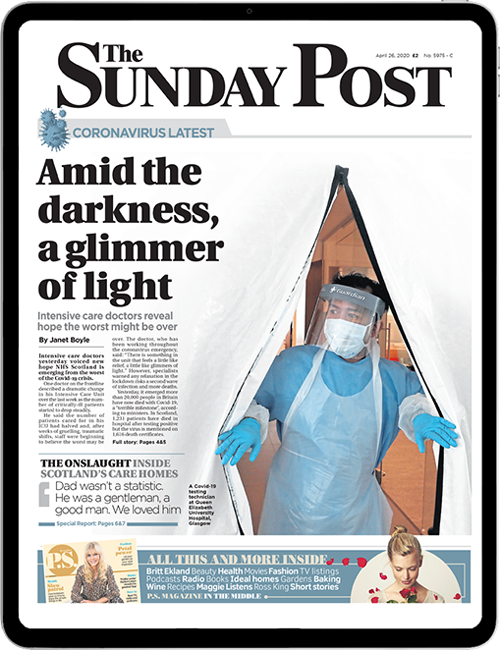 Enjoy the convenience of having The Sunday Post delivered as a digital ePaper straight to your smartphone, tablet or computer.
Subscribe for only £5.49 a month and enjoy all the benefits of the printed paper as a digital replica.
Subscribe