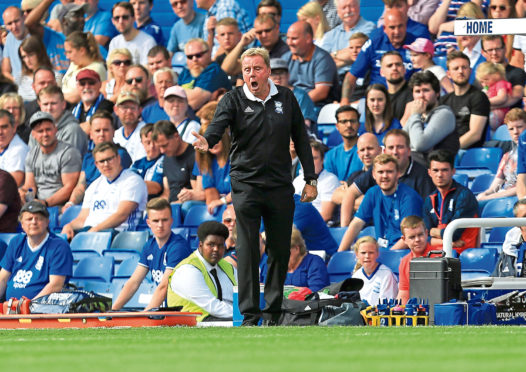 Harry Redknapp is more likely to make money at the races than he is by owning a football club.
I must admit that I was surprised when I heard he was considering swapping the dugout for the boardroom after lockdown.
It's always been my view that buying a football club is the ideal way to lose money.
I'm not talking about the Premier League, although some of the financial set-ups in England's top flight don't bear close scrutiny.
Harry reckoned he might make a bid for a club in League One, League Two or the National League.
Maybe this recent period of inactivity has made him realise how much he misses the game.
He seemed to be doing fine without it when I've spoken to him. He was quite happy watching the football and racing results coming in on the television.
But the lockdown has given a lot people time to reassess their priorities.
I believe it will signal the start of a new financial reckoning in football.
Partly that will be out of necessity.
We simply don't know how many of our smaller clubs will survive.
If a second wave hits us, a lot of them will go out of business.
But I reckon there's also a growing feeling that change had to happen and this has speeded up the process.
There are serious talks going on about a salary cap being introduced in Leagues One and Two. We could hear more about that this week.
Should it be replicated at the top level as well? Possibly, but there's no chance of that happening.
For a start, you would never get all the top leagues to agree.
You also have to remember that players – and even more so their agents – are mercenary. Most will go where the big bucks are on offer.
One or two smaller clubs have made it to the top.
It happened with Wimbledon and, more recently, Bournemouth.
But we've seen many examples of foreign investors racking up unsustainable wage bills and nearly killing clubs.
It's time for supporters to take a different attitude when it comes to buying players.
They put pressure on directors to spend money their club doesn't have.
I don't think a salary cap will cure all the ills of lower-league football but it might encourage a little more realism.
People should realise – and I'm sure Harry Redknapp knows this – there's not a hope in hell of making money in England from clubs below the bottom-half of the Championship.
I have a lot of empathy for players on the books of smaller teams.
We're currently debating how and when football can restart.
I completely understand that people are putting safety as the top priority.
But there are a lot of players who are about to go out of contract and need to earn money.
It must be a very worrying time for guys who earn not a great deal more than the average wage.
I know some of you will be thinking: "What does Brazil know about that? He played for Ipswich, Spurs and Manchester United."
I was with top clubs, yes, but my injury problems brought that to a premature end, and I played a fair bit of non-league football.
The phone kept ringing, offering me a game. That led to me turning out for teams like Chelmsford City and Stambridge United.
My very brief spell as player-manager of Witham Town was an eye-opener.
We had Danny Greaves – son of Jimmy – playing up front. He was on a fiver a goal.
Knowing how greedy strikers are, I soon put a stop to that.
I remember us playing Braintree in a cup tie when their manager was Roger Osborne, my old team-mate who scored the winner in the FA Cup Final for Ipswich in 1978.
Instead of being centre-forward, I ended up playing in a back three with two of the oldest and slowest full-backs in the league.
They thought I was mad when I told them to push forward while I marked the two strikers on my own.
I scored from a free-kick, then pulled the defenders back and we won the game.
So I'm still a hero in Witham!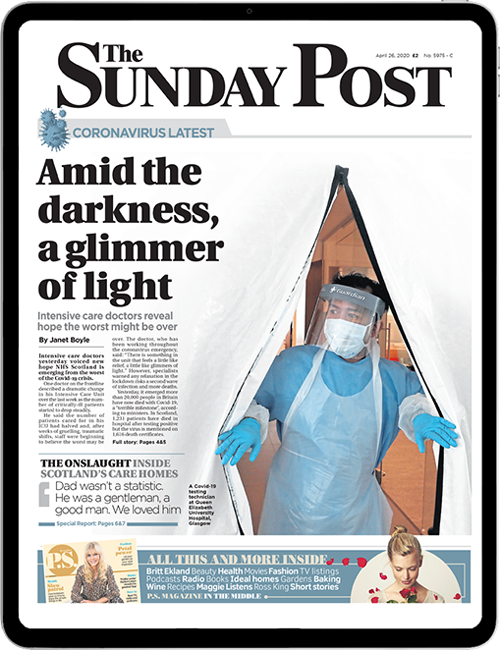 Enjoy the convenience of having The Sunday Post delivered as a digital ePaper straight to your smartphone, tablet or computer.
Subscribe for only £5.49 a month and enjoy all the benefits of the printed paper as a digital replica.
Subscribe