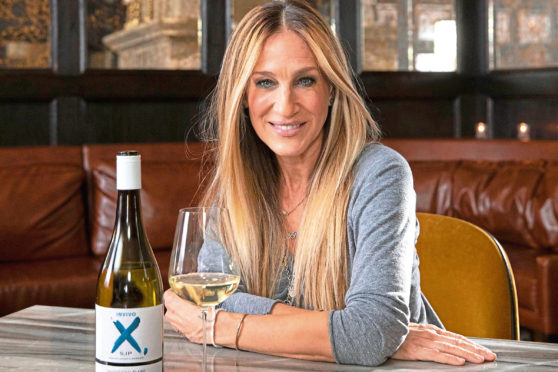 I love my job, but when it comes to filming up in the wine region of Paso Robles, I really, REALLY love my job!
It's about three hours from LA but well worth the drive, especially if you take the Pacific Coast Highway passing Malibu and all the beauty of the ocean.
The vineyard and winery Villa San-Juliette was my destination, owned by two of the world's most successful and prolific TV producers, Ken Warwick (the brains behind Britain's Got Talent) and the man who will forever be "Nasty Nigel" from Popstars, Nigel Lythgoe. Thankfully, there's nothing even close to nasty about his wines. He even let me stay in his beautiful villa which is situated over the tasting room.
Now, when I lived in Knightswood, Agnews the Offy was just down the road at the shopping centre but having it on-tap outside my bedroom window was just ridiculous.
The pair are producers on the world's biggest talents shows but The Villa, nestled on the 168-acre estate, has to be their biggest success. They took over in 2006, and now produce more than 30,000 bottles of world-class wine a year.
So how did these brilliant TV minds become wine gurus? As with many good ideas, it was conceived after a few glasses of vino.
Nigel tells me: "We both come from a pretty poor area of Liverpool, and grew up with concrete gardens. So it was basically a dream to go from a concrete backyard to a vineyard. It was such a special and romantic idea.
"In 2004 we were having dinner together in Vegas and asked the sommelier to surprise us with a bottle of Cab, and when we started drinking –probably a wee bit too much – the conversation took a momentous turn. The wine was spectacular and came from Paso Robles, and in that first sip, the dream was born."
It seems all the celebs are at the wine-making these days. The likes of Kylie Minogue, the couple formerly known as Brangelina and Sarah Jessica Parker all have their own wineries. Sarah is not only a shareholder in New Zealand brand Invino but is also personally responsible for selecting the blend as well as designing the label – and I thought she was more into Cosmopolitans…
For Nigel, though, it's all about the process. He said: "The farming aspect means just as much to me as being able to say, 'This is my wine.' I really do love the nature part of it, it is so calming."
Nigel was responsible for unleashing Simon Cowell on to American TV as a judge on American Idol. So what kind of wine would Simon be?
"A little overripe, full of tannins, and slightly bitter to the taste," says Nigel. And me? "Definitely a blush… because of all the rude jokes we've shared over the years and you're definitely what we call in the trade a 24-hour wine… not one you can drink all day as, let's face, it you 'whine' all the time."
Thanks, pal!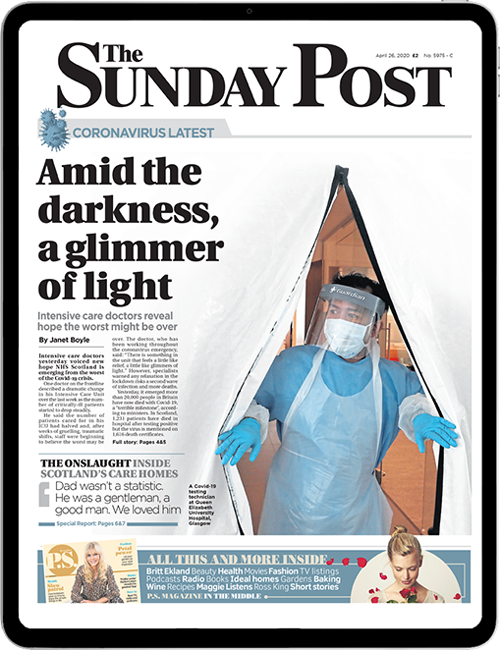 Enjoy the convenience of having The Sunday Post delivered as a digital ePaper straight to your smartphone, tablet or computer.
Subscribe for only £5.49 a month and enjoy all the benefits of the printed paper as a digital replica.
Subscribe