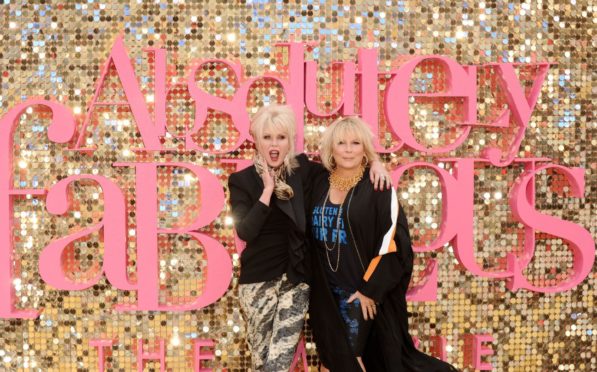 It's one of the most popular sitcoms of all time but, according to actress Jennifer Saunders, Absolutely Fabulous probably wouldn't make it to air today because "everything is sensitive".
When asked about the hit 1990s TV show, the 62-year-old, who wrote and starred in the sitcom, said: "I think we would probably talk ourselves out of most of it now.
It would be like, "we won't have a good answer so let's not do that". Well, she's not wrong. Just look at the reaction to some of the old episodes of Fawlty Towers, which have been so-called "cancelled". It must be very tough for comedians these days because you can't put a foot wrong without offending someone.
I'm just glad Ab Fab was made 30-odd years ago – can you imagine the world of comedy without Edina and Patsy? That would be almost as bad as running out of Bolly.
---
Business owners really need our support but we must remember the Covid challenge is not over
Staycation. It's the portmanteau that seems to be on everyone's lips right now, as we contend with yet another summer separated from Duty Free shopping, sun loungers and pretty much anywhere that's not the Costa del Garden.
With Covid restrictions still curbing everyday life and lockdown-easing, quite rightly, paused for at least the next few weeks, many of us are setting our sights a little closer to home for our next getaway.
Certainly, it's something we have noticed at Cromlix, the five-star country house hotel owned by Andy, as our usual overseas guests have been replaced by visitors from within Scotland and just south of the border. In normal times (which admittedly now seem like a distant memory) we would be welcoming guests from all corners of the globe, who love to visit Scotland for the history, scenery and, of course, the golf. Now, visitors from Shetland seem quite exotic.
Of course, we are delighted to open our doors again, but it's been a real challenge to ensure we keep both visitors and staff safe, while allowing guests to enjoy some much-needed down-time. In the haste to get back to normal life (there's that phrase again…) it's easy to forget just how much harder business owners are having to work.
Not only is there an investment in things like hand sanitiser stations and extra cleaning, but limited capacity in dining rooms and bars means the same amount of staff but less money in the till. I'm sure there will be a lot of businesses trading with very little to no profit at the moment because the restrictions are still very, well, restrictive.
And speaking of staff, a lot of restaurants and cafes may also be struggling to fill open positions. Quite a number of our staff were from overseas, and many decided – understandably – to travel home during the pandemic and haven't yet returned. Quarantining, the cost of PCR tests and ongoing travel restrictions have meant many places are struggling to get enough chefs and waiting staff to provide the same service they did pre-pandemic.
The prospect of another spike will be causing sleepless nights for the many businesses, who are perhaps only just hanging on by the skin of their teeth. We want to encourage people to support local services and local hospitality, but we still have to be aware that the challenges of lockdown are far from over.
What's more, it's not just business owners that might be struggling with the prospect of a busy summer season.
As is reported today, much of Scotland's rural countryside isn't designed for such a mass influx of tourism – it's hard enough for locals to deal with litter, noise and crowding during a normal summer, never mind during "the year of the staycation" as 2021 has been dubbed.
It's tempting to think that, with fewer hospital admissions and rising vaccination numbers, normality is just around the corner. But, for many, the struggle is likely to continue for a while longer, and that means we all need to practise caution, patience and kindness to ensure our lockdown community spirit doesn't disappear faster than the Scottish sunshine.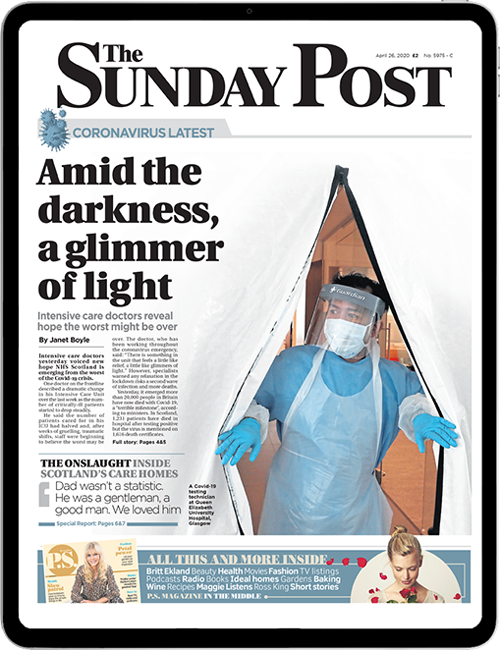 Enjoy the convenience of having The Sunday Post delivered as a digital ePaper straight to your smartphone, tablet or computer.
Subscribe for only £5.49 a month and enjoy all the benefits of the printed paper as a digital replica.
Subscribe