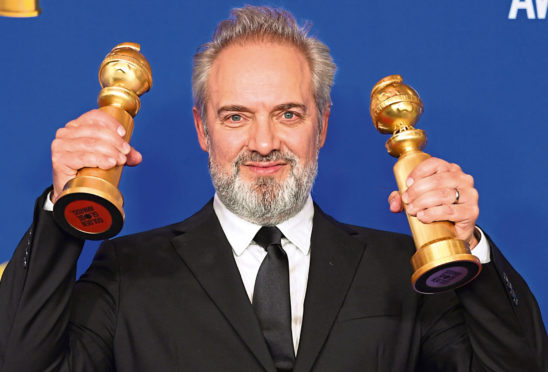 This year's Oscars might end up with a strange situation. There are movies in the running to be voted best picture which did not receive any acting nominations.
In the history of the Oscars, the best films usually pair up with the best actors.
The films in question are Korean social thriller, Parasite, motoring drama Le Mans 66, and the war drama, 1917.
I spoke to Sir Sam Mendes last week following him winning best director at the Golden Globes, and 1917 winning best movie.
The momentum is now with British director Sam's 1917 and I fancy it to win the Oscar for best film.
But it's not the only honour Sam has received. His knighthood arrived recently and I wondered if he made the actors address him as "Sir Sam" on set!
"Only the ones I don't like!" he laughed.
The idea of him being a Sir is "ridiculous, comical" according to Sam – I wouldn't worry mate, they even gave me an MBE! Sam was excited about people seeing 1917, which many Glaswegians will remember being shot at Govan docks last year.
"I'm really thrilled because the movie is opening now and I desperately want people to see it on a big screen," said Sam.
"Sometimes you forget these shows are here to encourage people to go and watch movies.
"And that's what I hope will happen with this one."
The movie really is a cracking experience. It's essentially one long scene and truly a remarkable thing to witness.
"We made it for the big screen, as a big communal experience," Sam added. "And it's not just the screen, it's the sound – the surround sound and the music. This is made for the big screen experience and that gives it a good shot at getting people to go out and pay their hard-earned money in the cinema."
The favourite for the Golden Globe was Martin Scorsese, and his excellent gangster movie The Irishman.
However it was Sam who won the award, which must have been very satisfying. But Sam was full of praise for the legendary director.
"I thought we would have been all standing on our feet for Marty, and I would have been happy to have done so," he explained.
"As I said in my speech, we all live in his shadow.
"I thought it was a wonderful movie. I was surprised, but you can never predict these things.
"So it was a surprise, a very happy surprise. And a very important one for the movie."
If you follow what the bookies say about the Oscars then 1917 has gone from third or fourth most likely to win the best movie category to the odds-on favourite.
And Sam has leapfrogged Scorsese, Parasite's Bong Joon Ho and Once Upon A Time In Hollywood's Quentin Tarantino in the race to become best director.
If he did, it would add to the best director Oscar he won for American Beauty 20 years ago.
Swing by next week and I'll update you on the latest awards goss.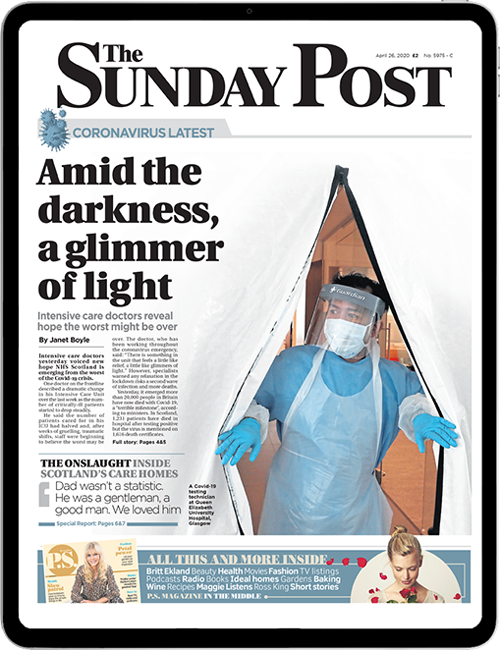 Enjoy the convenience of having The Sunday Post delivered as a digital ePaper straight to your smartphone, tablet or computer.
Subscribe for only £5.49 a month and enjoy all the benefits of the printed paper as a digital replica.
Subscribe