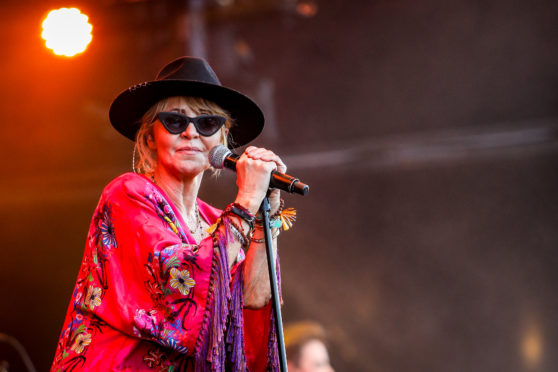 Last week I went a bit loopy for Lulu here in LaLa Land.
I was due to appear on my fellow Glaswegian's Instagram TV show for a quick half-hour chat.
However, due to technical gremlins, I managed to miss 15 minutes of the interview – leaving Lulu to interview herself rather than me!
I'm sure I read a few comments on social media afterwards saying the interview took a turn for the worse when I appeared…
Since it was a chat about my career we spoke about some of the work I've done, but I was more interested in finding out how Lulu was getting on.
She has been visiting her grandchildren, Teddy and Bella. And wee Bella is just like a young Lulu.
"Teddy loves to take pictures of me just when I'm waking up and my hair is all sticking up," she said. "Bella is just like me, she's making her brother's bed and her own bed before she goes to school.
"It's funny, it's exactly what I used to do. No one asked her to do it but she says, 'Oh Teddy can't do it'. That's exactly what I used to say to my brother."
Lulu has also been trying her hand at acting, and will appear in a forthcoming play. So far, it's going well.
"I've been studying with my acting coach – I'm going to continue to do that while socially distancing, so I'm not in a class with lots of people," she said.
"I've been doing a Neil LaBute play. I get a bit too Jewish and too New York so I'm going to try to pull it back a little bit. I wasn't happy with it, I was a bit of a caricature of an actress, but it's so much fun."
We also spoke about our first interview together. It was on Pebble Mill in the early '90s and when they said Lulu was coming on I was so excited.
I was acting the fool and doing jokes about her songs. I danced about with some Take That puppets and, to be honest, I saw Lulu cringing!
I told her how much I thought she hated me at that point.
"I don't think you're hateable Ross," she said, obviously never having read some of the mail I get from viewers.
"I probably just put my eyes to the heavens. I am a terrible judge, I'm a big critic."
Lulu was very kind saying people liked me – unlike my ITV colleague. Piers Morgan!
Apparently he has the nicest things to say about me. I'll take back all the things I said about Piers, now. Every time I'm asked who I'd like to have dinner with, dead or alive, I always reply: "Piers Morgan… dead!
Lulu chatted about Dolly Parton, and revealed she's a massive fan.
"She's someone who's comfortable with who she is and that's something I struggled with when I was younger.
"Someone sent a clip of me being interviewed when I first became well known and I was speaking in this certain way. I just felt so bad for me! The teenage. I just thought, 'Aw hen, you don't know who you are. You're trying to be something you're not."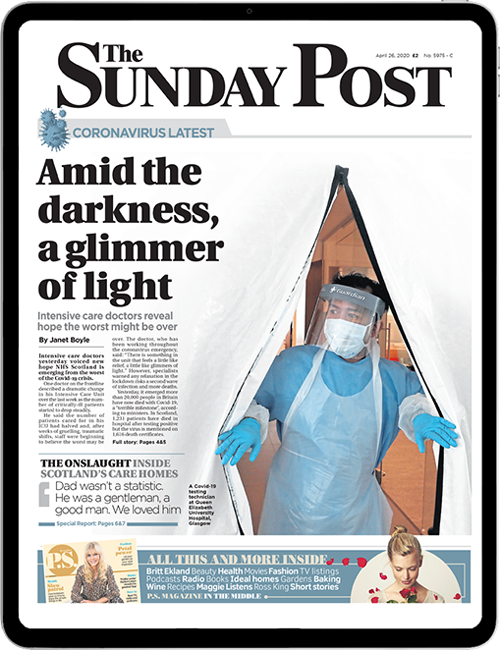 Enjoy the convenience of having The Sunday Post delivered as a digital ePaper straight to your smartphone, tablet or computer.
Subscribe for only £5.49 a month and enjoy all the benefits of the printed paper as a digital replica.
Subscribe