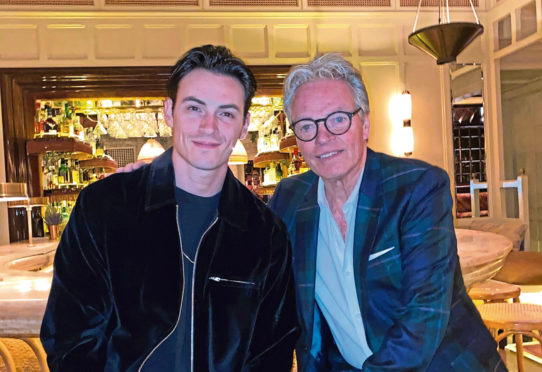 My housemate of six weeks casually mentioned he had something important to tell me. "What is it, have we run out of bread, milk or toilet paper?" I asked.
"No," he replied. "I've just won a Billboard Award for top-selling song of the year!"
It's been great having a guest for the past few weeks, and David Stewart is certainly a cut above your average flatmate who forgets to top up the powercard.
David is now a two-time Grammy-nominated writer and producer of hits including What A Man Gotta Do for The Jonas Brothers, plus Dynamite, one of the biggest tracks of 2020.
He won the Billboard gong for the latter, which has become the longest-reigning No 1 in iTunes history and the biggest-selling song of the past two years.
It was of course performed by South Korean boy band BTS, who are the biggest group in the world right now. In fact if their devoted fanbase knew David was hanging out at my house here in Hollywood my garden would resemble a scene from the final season of Game Of Thrones, as they'd no doubt scramble to shower him with questions about their heroes.
I asked David about his biggest songwriting influences.
"Hall and Oates, The Beatles…Allan Stewart!" he laughed.
Yep, that's right – David's dad is my mate, the legendary entertainer Allan Stewart.
"He's taught me so much over the years and I still learn from him today. In fact he gave me my first stage appearance some 30 years ago at the King's Theatre in Edinburgh," said David.
"He was doing panto there and brought me on-stage as a baby! I've never looked back…"
As well as being a great singer, actor and impressionist Allan is one of the country's finest panto dames which on occasion can call for some explaining, according to his son.
"I remember taking one of my first girlfriends home and telling her mum and dad we were having a dinner party," said the hit-maker.
"What I didn't realize was that dad thought it would be a funny idea to dress up as his alter ego Dame Aunty Ma and greet us at the door. It was just another fun-filled night in the Stewart household!"
David has adapted well to life in LA, working out at the gym with big names including Emma Stone and Miles Teller, and he is looking at splitting his time between the UK and the USA.
He and I were chatting about great new music and we both agreed on a band you should check out. The debut album from The Jujubes has really cheered me up. If you love the blues – and let's face it, there's no better genre to capture the challenges of the past year or so – then you'll love them. Lead singer Nikki Brooks has a voice made for the genre and it will send shivers up your spine. Have a listen. Where Are We Now is out now.
Meanwhile I'm off to stop my flatmate eating me out of house and home!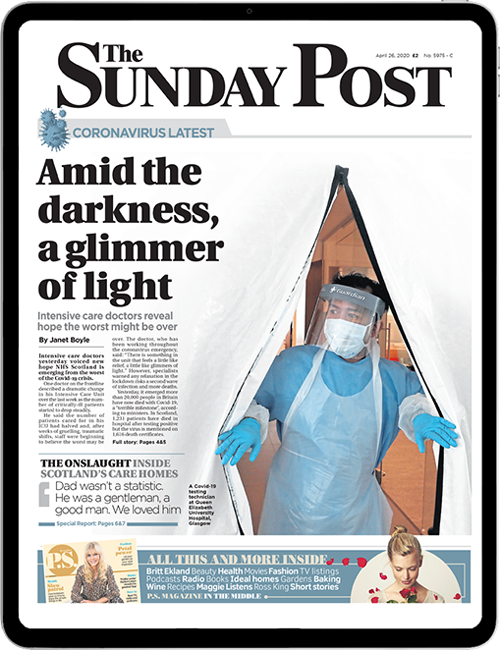 Enjoy the convenience of having The Sunday Post delivered as a digital ePaper straight to your smartphone, tablet or computer.
Subscribe for only £5.49 a month and enjoy all the benefits of the printed paper as a digital replica.
Subscribe