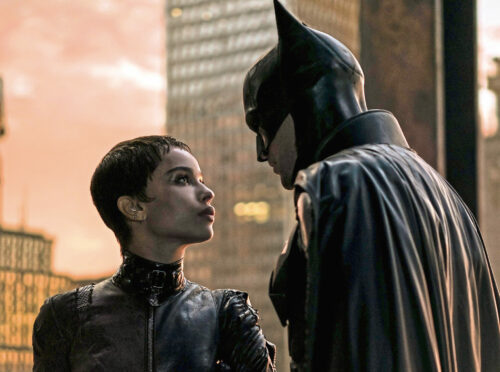 As a kid I would run round the streets of Knightswood with my blue Gloverall duffle coat buttoned under my chin. With the hood up, a scowl on my pasty face and my coat billowing in the Glasgow breeze…I was Batman.
I was maybe not so keen on thumping any criminals, but I was right into singing "nanananana, BATMAN!" at the top of my lungs.
Of course, the best Batman was Adam West, the funniest and campest Caped Crusader of all. His flamboyant 60s fight scenes with Cesar Romero's Joker were captivating for the young me. West's Batman also battled with antihero Catwoman, played first by Julie Newmar, then Lee Meriwether and then soul singer Eartha Kitt.
Now it's Zoe Kravitz's turn to be the cat to Robert Pattinson's bat in The Batman. The only thing is I think she'd rather be Dog Lady, as Kravitz told me that she's more of a canine lover. "They're easier to deal with," she said, "but I do identify as a cat with my personality, as you don't know what they're thinking!"
That's true, I saw the family moggy nip out the cat flap once and had no idea it was planning to bring home a dead magpie the size of a condor and plant it on the couch. "All that latex and leather, it's really surreal people covering you in lube at seven o'clock in the morning before you've even had your coffee!" added Kravitz.
That's actually remarkably similar to behind the scenes when I go on ITV in the morning, but I better not go into that for reasons of good taste.
As for Pattinson, I've always admired the way he dealt with the incredible fame of the whole Twilight film series. After Twilight he decided to star in a lot of independent movies. Well, it's fair to say this one is a biggie and, when he got the role, he knew it.
"I sat in the garden, looked up at the sun and said, 'why me, why all these blessings?' Also the news got leaked before I was actually officially cast and all my friends and family kept asking me, 'Are you Batman?'"
Pattinson even got to try on all the old Batman costumes for the screen test. He ended up using Val Kilmer's suit and George Clooney's head! He bumped into yet another fellow Batman, Christian Bale, who gave him the best bit of advice. He told him to make sure they make an adjustment to the suit so you can pee…and they did. It's amazing what optional extras you can get on these things!
Colin Farrell is unrecognisable as The Penguin. "It was really powerful, really fun," he said. "I felt had such licence to inhabit a character like never before. When my kid saw me for the first time he was utterly horrified, then excited. But it took a minute!"
Pattinson added: "Several people said don't worry, if it all fails, you've still been still part of something special, but you don't want to be the worst one and that's what you get remembered for," he said.
Don't worry, there was a kid in Knightswood who already took that particular crown.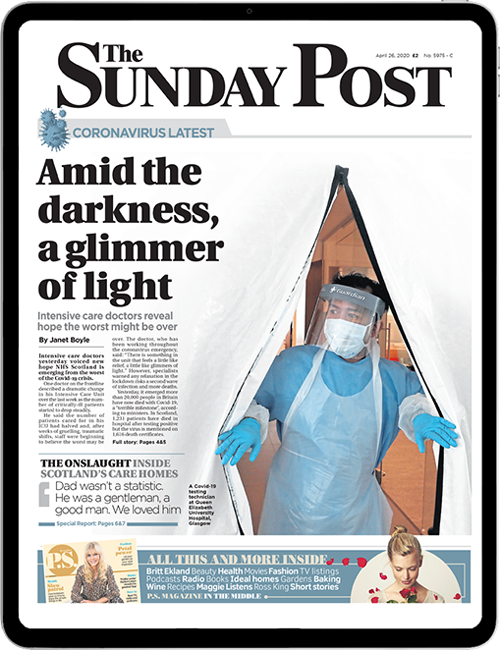 Enjoy the convenience of having The Sunday Post delivered as a digital ePaper straight to your smartphone, tablet or computer.
Subscribe for only £5.49 a month and enjoy all the benefits of the printed paper as a digital replica.
Subscribe