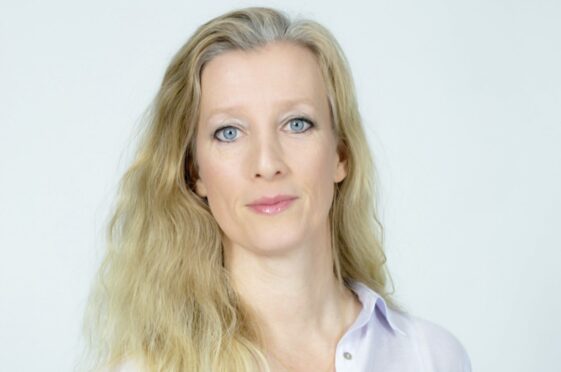 Giving up a life of crime paved the way to authorship for mum-of-three Helen Fields. The former barrister, who practised criminal and family law for 13 years, left the profession after the birth of her second child.
It was the horror of dealing with cases of child sex abuse – and long hours away from her family – that was the catalyst to forging a new path in life.
Tartan Noir luminary Fields, who divides her life between Scotland, England and the US, this week launches the latest novel in her Edinburgh-set crime series featuring handsome, half-Scottish, half-French DI Luc Callanach and tough DCI Ava Turner.
She tells The Sunday Post: "As a female criminal barrister you tend to end up doing a lot of sex cases, prosecuting and defending. I was doing back-to-back rape cases, child molestation and sex abuse cases. At the time, if your client was accused of downloading and watching child porn videos you had to categorise those. I would sit sometimes for hours going through evidence and watching videos of children being abused.
"When I was pregnant for the second time I just couldn't do it. It nearly broke me at that stage. My husband said, 'When you've had our second child don't think about going back to work. Let's see how you feel.'
"You have to be pretty tough to be a barrister and certainly I found that being a mum in the way I wanted to meant that I didn't want to switch myself off from work or put up the barriers that I had to put up.
"I was working a 60-hour week to do that job properly and it was too much of a compromise."
So Fields decided to join her husband David's media company. It was a successful and exciting move but importantly it meant she could spend more time with her children, Gabriel, now 18, Sololmon, 16, and Evangeline, 12. But her dream was always to write. "I have always loved writing, since I was five years old," she says. "I didn't know as a child about becoming a writer but I knew I loved stories."
Her husband helped her to make her dream come true: "We were on holiday in Portugal, in the swimming pool.
"He asked me what I really wanted to do and I said I wanted to try writing. He said he would give me 'the gift of six months'. He said, 'You do not have to work, make money or even do any housework. Try to write a book.'"
Fields' aim was simply to start and finish one work. She self-published two fantasy novels followed by a historical crime novel and was finally on her way to authorship. One For Sorrow is her 10th book overall with a further two novels, including a first in hardback, on the way.
The seventh in the Callanach and Turner series can easily be read as a stand-alone. The run has sold more than half-a-million copies since its launch in 2017 and is set in Edinburgh where Fields, twice long-listed for the McIlvanney Scottish Crime Book of the Year, feels "most at one with the world."
Fields' latest edge-of-the-seat story with its dark and tortuous plot sees Callanach and Turner on the trail of a lone bomber targeting victims across the city, but with every tip-off it becomes clear they are walking into a trap to kill them.
As the threat and the body count rises, neither knows if they'll live long enough to tell the tale. "I write dark crimes that are fairly gory," says Fields. "I do not pull any punches."
---
Helen Fields – One For Sorrow, Avon, £7.99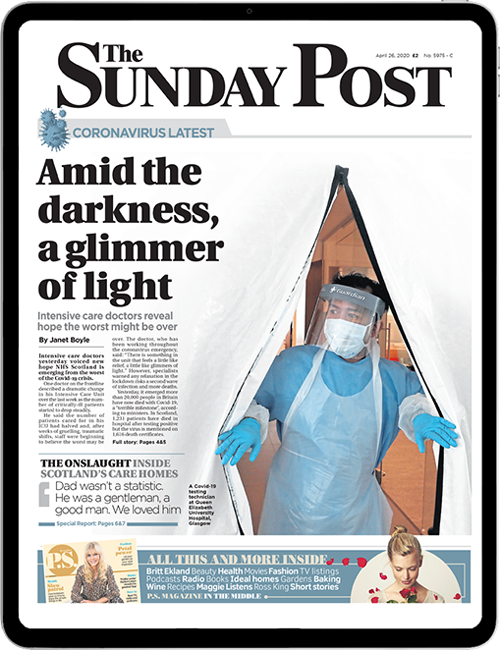 Enjoy the convenience of having The Sunday Post delivered as a digital ePaper straight to your smartphone, tablet or computer.
Subscribe for only £5.49 a month and enjoy all the benefits of the printed paper as a digital replica.
Subscribe