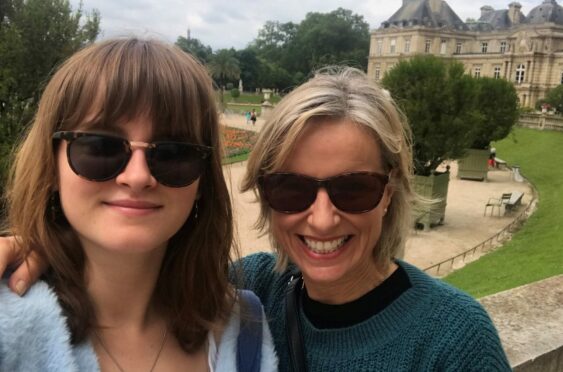 There have been so many hardships to endure over the last year and a half, but one of the worst has been the agony of being kept apart from those we love the most.
There have been grandparents unable to see their grandchildren, relatives trapped by borders hundreds, even thousands of miles away and elderly parents protected, yes, but shielding not just from the virus but from their families too.
It has been so difficult for so many of us. But now, oh the joy of reunions.
The footage of old friends hugging after months of separation and joyful grannies with their grandkids after painful weeks of isolation has brought tears to my eyes.
Because this pandemic, if nothing else, has made us realise who really matters to us. And how very precious these connections are.
And now it's my turn for a reunion. My eldest daughter, Grace, has been in Paris since last summer and it's the longest we've ever been apart. I have missed her more than words can say, and although we've FaceTimed and Skyped, it's just not the same, is it? I have ached to hold her in my arms.
But now that I'm double vaccinated, I have my ticket to ride and I'm off to France to finally see my girl.
An eerie journey
The Covid tests and paperwork are a hassle but once I'm on my way on board an eerily quiet LNER train to London, it's as relaxing an experience as I can ever remember. There's bacon rolls and free wifi as the countryside speeds past and I relish the joy of travel denied to us all for so long.
King's Cross and St Pancras stations feel empty. There's none of the jostling crowds you usually get, especially at this time of year and it feels strange.
Here's hoping the lifting of some travel restrictions will help this industry get back off its knees. But it's difficult to imagine things getting back to normal anytime soon.
Normally there's long queues for the Eurostar train, but there are none and I breeze through. In the seat opposite in my empty carriage there's a young mum with her baby. She's gazing at her face as if it's her whole world, which, of course, it is and I think back to when Grace was little. The thought then of her being away from me for a day, let alone a year, would have been unimaginable.
But of course the day finally comes when they leave and, almost unbelievably, you're okay with it. There's even pleasure and pride in watching them fly the nest.
As the train eases into the Gare Du Nord, I'm as excited as a child on Christmas Eve. And there she is, waiting just beyond the barrier, searching for me in the crowd and to see her dear face again is overwhelming.
Then I'm hugging her as if I'll never let her go and the months apart mean nothing. It's lovely to know that scenes like ours are taking place around the country and beyond, as slowly, slowly the world opens up.
---
Rona Dougall presents Scotland Tonight on STV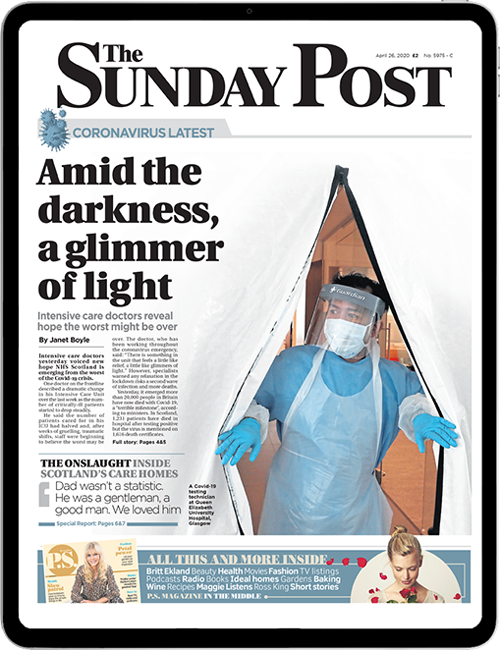 Enjoy the convenience of having The Sunday Post delivered as a digital ePaper straight to your smartphone, tablet or computer.
Subscribe for only £5.49 a month and enjoy all the benefits of the printed paper as a digital replica.
Subscribe