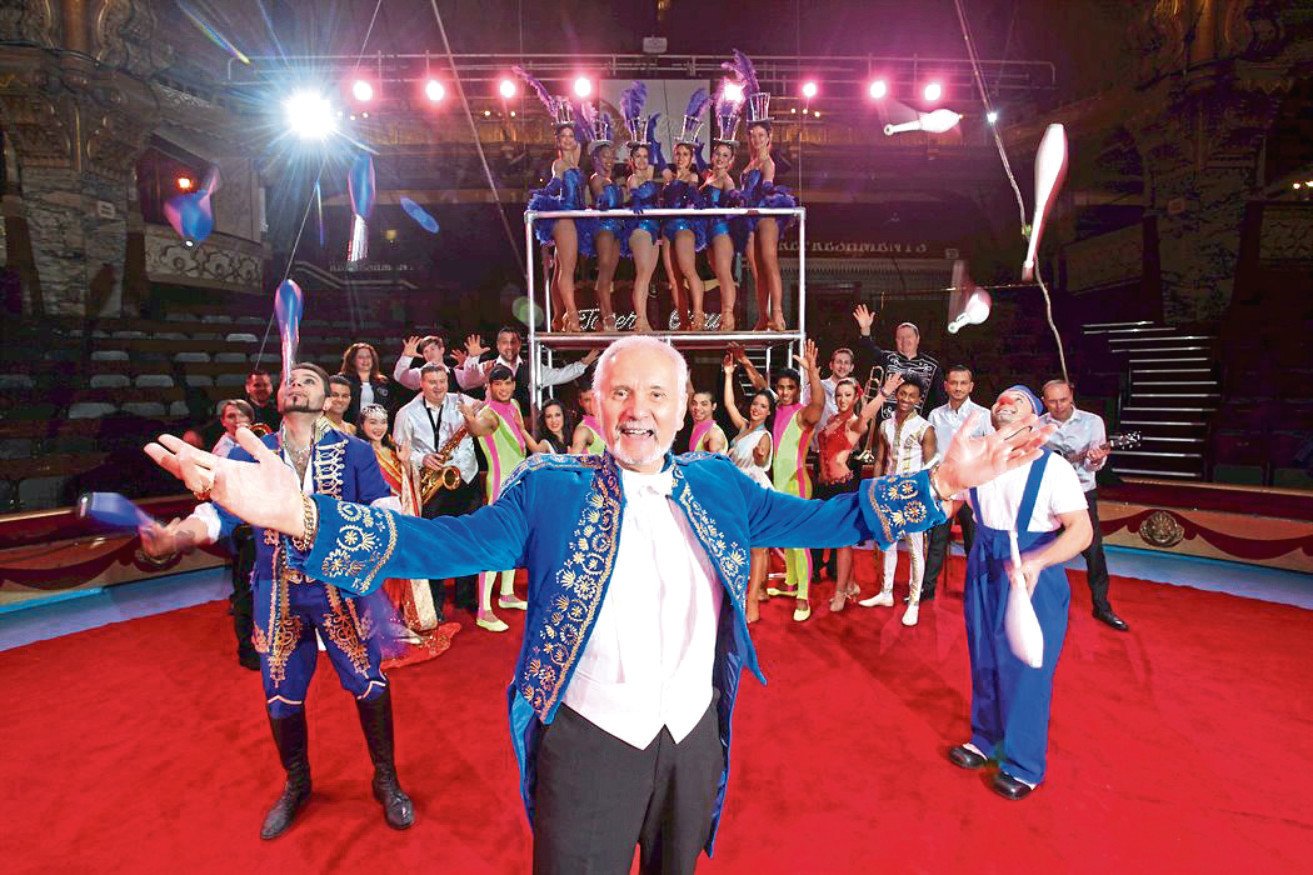 CIRCUS250 is a year-long UK-wide celebration marking 250 years since the world's first circus was introduced to the UK.
Laci Endresz Jr, better known as Blackpool Tower performer Mooky the Clown, told Murray Scougall the Honest Truth about a life of showmanship
How did circus begin in the UK?
In 1768, a military man called Philip Astley from Stoke-on-Trent, who was a great horseman, started to perform tricks on his horse. He began putting on shows and did mostly horse performances, then added clowns, acrobats and other acts. He then made a circle on the ground in London near Waterloo Station and put on a show. This became the modern circus.
This performance type was invented in Britain, not America as the film The Greatest Showman suggests. In fact, the invention of the circus is older than the United States of America.
Which cities are involved in Circus250?
As well as Blackpool, the cities are Belfast, Bristol, Norwich/Great Yarmouth, London and Newcastle-Under-Lyme. Each of these cities was chosen because of their amazing histories and remarkable current circuses.
What is your family's circus history?
My mother's side of the family started a travelling circus in the UK around 1840. The Fossett Family circus is one of the oldest circus families in Britain.
My father's side of the family started their circus in Hungary. My grandparents and great-grandparents and all their families come from circus. My father Laci Endresz and his older brother Attila came to England from Hungary and worked their act at my grandfather's circus, Roberts Brothers, which was owned by Bobby Roberts and his younger brother Tommy, who were the sons of Mary Fossett and Otto Klein-Schmidt.
My father met and married my mother Maureen Fossett Roberts, and we have travelled all over Europe performing as The Endresz Family. We came to Blackpool in 1991 and have performed at The Blackpool Tower Circus for 27 years.
Has the style of acts changed over time?
There are always new and exciting feats being created. We have acts from Cuba, China, the USA and Europe performing at The Blackpool Tower. There are still some classic acts, like the high-wire and trapeze, but there are new ones too and we are an all-human show.
How important is circus to Blackpool?
Hugely – the circus in Blackpool began in 1894 and since then the performers have never missed a season. The Tower Circus is also integral to circus history and is one of the best-loved and well-known circuses in the world.
We are one of only two permanent circuses in the country.
What about the animals that used to perform at the Tower Circus?
The elephants were taken for daily swims in the sea and our general manager Kenny Mew has some amazing memories of seeing this when he was a child. The streets of Blackpool would be lined with people coming to watch these magnificent animals every day.
Until 1990, the Tower Circus featured many wild animals performing in the ring. Our family treated the animals like family and we were very proud to be able to perform with such wonderful animals.
Who are some of the memorable circus performers to have appeared in Blackpool?
The legendary Charlie Cairoli, Doodles The Clown, Keith Harris, The Chuckle Brothers and the crème de la crème of every circus artist from around the world, including my family, myself and Mr Boo. Before he became a famous Hollywood comedian, WC Fields was a juggler at Blackpool's circus.
Do you believe in this technologically-advanced age that traditional circus will continue to prosper?
Absolutely! Jaw-dropping entertainment like circus will never cease to amaze and astound audiences of all ages. Nothing beats live entertainment.