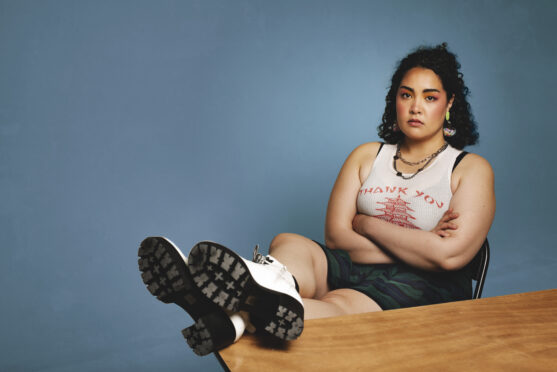 Erika Ehler makes her full Edinburgh Fringe debut this year fresh from appearances on Frankie Boyle's New World Order and Comedians Giving Lectures.
In her show Femcel, she promises "an hour of boldly offensive and immaculately crafted jokes."
Here, she answers our questions ahead of the festival kicking off next month…
How are you feeling ahead of debuting at the Fringe?
A combo of nervousness and excitement which all my peers who have been in this position before have said is very normal!
What can audiences expect when coming along to see your show?
Expect to be taken places where you may not have thought you were gonna go. In a nice way though? It will be funny but you will have to figure out how you feel about the fact that it's funny.
What put you on the path to a career in comedy?
I didn't get into the drama program at this arts high school which I did end up going to but just in their regular curriculum. At 13 years old I was devastated. I cried because drama was always my thing in elementary. My mom being the nice lady that she is, offered to put me in improv courses at Second City. Which ultimately was a lot cooler because every Saturday I got to go to downtown Toronto to riff with some city kids.
And then when it came time for university I applied to more "normal" programs like sociology, criminology, languages etc but the one I kept talking over and over was this comedy writing and performance program and my teacher were like well it's clear you want to do that… so just do that.  On that course they force you to do everything so we learned sketch, acting, stand up, clown. I went there for improv but left only really having an interest in stand up.
I'd say stand-up is what opened up a lot of doors for me. It's how I was able to get representation.  My first real deal writing job was because Charlie Brooker saw my stand up on YouTube and was like would you like to write for me? Which I was like yeah DUH!?  And things just snowballed from there really.
You've written for some of the top TV comedy shows, how does writing for others compare to writing for yourself?
It's different for sure. Not always but often on those shows I'll be writing for a white English dude three times my age. I prepare by eating a "just ham" sandwich to really get into the minds of these 60 year olds.
No, for real, often when I am writing for myself I'll always make the joke specific to me, to my experience. When writing for others I try to make it specific to them and there are jokes that people from different backgrounds can tell that I can't. So it's a chance to write those jokes that I personally could never tell. It's a different mussel for sure but you get used to tapping into other people's voices and tones the more you do it or the more you get to know the person you are writing for.
If you had to pick one item that's essential for surviving a month at the Fringe, what would that be?
Surviving is apt. A good pair of shoes because you will be walking a lot.
What do you think it is about the Edinburgh Fringe that attracts people from all around the world to come to watch and also to perform?
It's one of a kind. World's biggest arts festival. I often forget that you can see dance, circus acts and theatre at the fringe as well. You could see like 15 different shows in several different disciplines all in one day. Who's to say if they will be good but that's the Fringe baby!!!
If you were in charge of the Fringe, what changes would you make?
Nothing crazy, maybe just a working digital platform for buying tickets so that the artists who have invested their time and money would be able to at least have a chance at a return. But idk that's very Jetsons of me to suggest something like that.
What is your favourite one-liner?
Is from the roast of Roseanne Barr by Anthony Jeselnik
"The entire cast and crew always had to walk on egg shells around you, because you just could not stop eating eggs."
I'm a sucker for a mean egg based joke.
---
Erika Ehler: Femcel, Monkey Barrel, August 1-28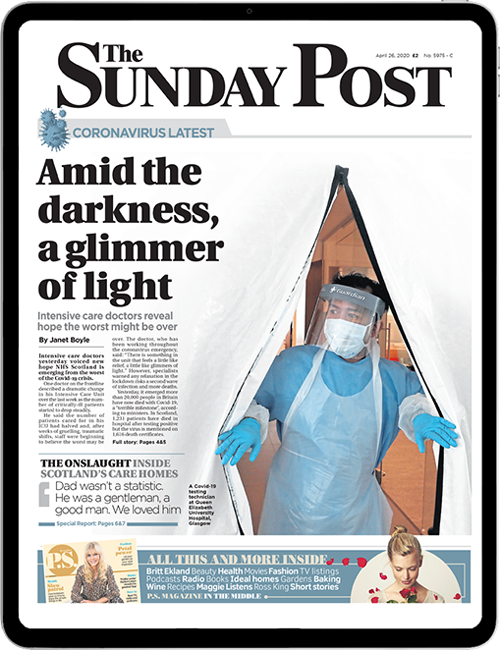 Enjoy the convenience of having The Sunday Post delivered as a digital ePaper straight to your smartphone, tablet or computer.
Subscribe for only £5.49 a month and enjoy all the benefits of the printed paper as a digital replica.
Subscribe