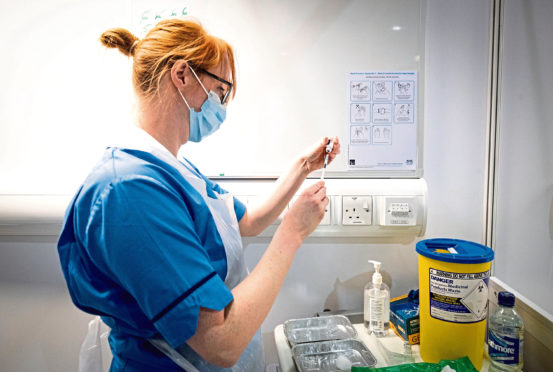 Has that distinctive blue envelope dropped through your letterbox yet? Sadly, I haven't received my vaccine appointment card. I'll clearly have to wait a long, long time for mine, being so youthful and all.
But when it does arrive, I'll be ecstatic.
Because this simple jab in your arm not only means lifesaving immunity from this dratted virus but it could also be your ticket to ride; your passport to freedom.
Countries like Portugal and Cyprus have said they will welcome vaccinated British tourists from May. Although it will be much longer, I fear, before we Scots will be able to travel to warmer climes. Still, the prospect seems tantalisingly close.
The vaccine rollout in Scotland is making encouraging progress, and Deputy First Minister John Swinney has promised that it will really ramp up from this week.
Now we're cooking with gas – we're moving to the final stages of the nine priority groups then it will be on to the under-50s.
What's frustrating is that some areas of the country seem to be getting through the population faster than others.
The plumber who came to fix my boiler recently said his 35-year-old wife had been given the vaccine and he was getting his next week. He's only 40. I was quite offended when he said surely I'd had mine ages ago.
Many seem to find it an emotional experience.
I've heard lots of accounts of how people found themselves in tears, so moved were they by the huge national effort that's gone into the programme, the herculean human achievement of creating the vaccine and the gentle care of the NHS staff.
Isn't it amazing what the scientific community has achieved in such a short period of time? On Scotland Tonight at the start of the pandemic we spoke to a Scottish scientist, who was leading the research on an American vaccine and I was blown away by her drive and commitment.
Dr Kate Broderick said she and her team felt a huge amount of pressure to help people as the death toll started to rise.
She said it was the first thing she thought of when she woke up and the last thing on her mind when she went to sleep. What a debt we owe her and her colleagues.
Unfortunately, there's always one that has to spoil it, isn't there? Well, several in fact – those men who have used getting the jag as a photo opportunity to whip off their shirts and reveal their manly torsos. Yes, I'm looking at you, Conservative MP Johnny Mercer and you, Greek Prime Minister, Kyriakos Mitsotakis.
Let's look to the wonderful Dolly Parton for a bit of class. Not only did she donate a million dollars to fund the Moderna research, but she inspired us all by rewriting the lyrics to one of her best known hits, Jolene, and gleefully sang: "Vaccine, vaccine, vaccine" as she got her shot.
I can't wait to get mine, but don't worry, I won't be singing.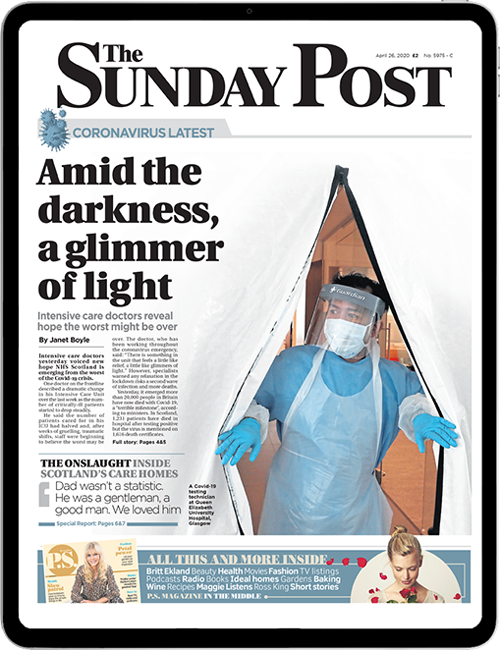 Enjoy the convenience of having The Sunday Post delivered as a digital ePaper straight to your smartphone, tablet or computer.
Subscribe for only £5.49 a month and enjoy all the benefits of the printed paper as a digital replica.
Subscribe