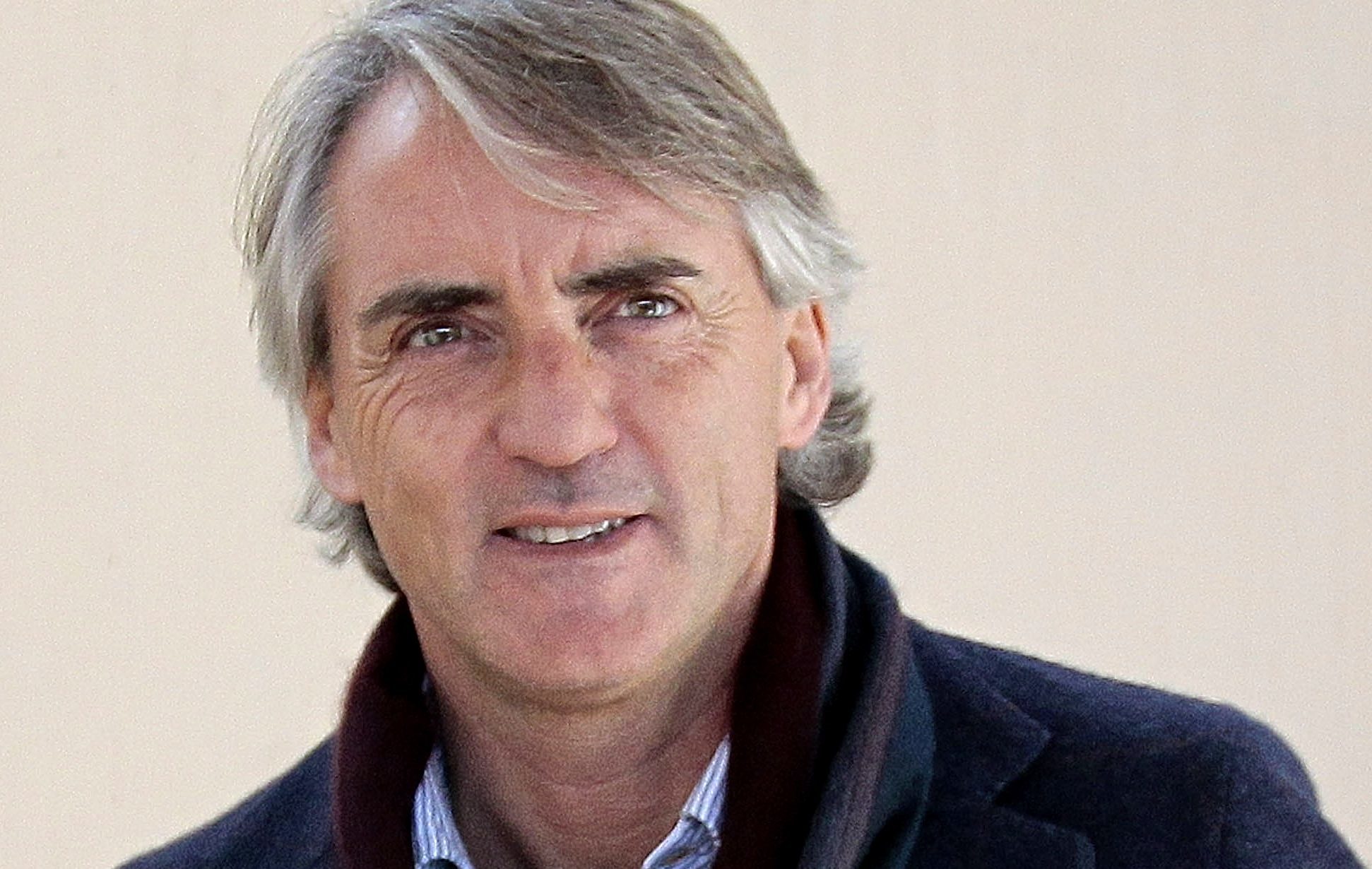 ROBERTO MANCINI has franked the appeal of Scottish football's biggest clubs with an admission he could see himself managing Celtic in the future.
When Rangers appointed Pedro Caixinha as their boss earlier this month, it was revealed the Portuguese had passed up a far more lucrative offer in order to take on the project.
And Mancini, who led Manchester City to the club's first ever Premier League title in 2011-12, concurs on the drawing power of one of the game's most-famous goldfish bowls.
"The Scottish fans are the best in the world, I love them," he said.
"In one way it would be nice to see Celtic and Rangers in the Premier League, but I don't think it will ever happen because it would also be the end of Scottish football.
"I want to add one thing.
"If Celtic were to build a team strong enough to regularly compete in the Champions League, I might decide to manage them one day.
"For me, that is the next step for them, and one which I believe they are trying to take.
"Winning the league has become normal for them. They have the fans and the history. Now they have to strive to become an important player at the top level in Europe."
If it is an unexpected by-product of Brendan Rodgers' grand plans for the Hoops that his job is becoming more appealing for some of the games' most high-profile names, he doesn't have to fear too much about Mancini.
Not yet anyway.
At 52 years old, and off the back of a gap year initiated by Inter Milan who sacked him weeks before the start of the season, he has bigger fish to fry.
While some bosses find picking up a new job very difficult to do, Mancini's numerous trophy wins in England, Turkey and his native Italy allow him the luxury of being able to pick and choose.
"In the future I would love to coach the Azzurri (the Italian national team). To lead your country is the crowning ambition for any coach.
"For the moment, though, I want to continue working with club teams.
"I do not think I will go to China. They called me, but I said no because, for me, the real place for football is in Europe.
"I do feel an experience abroad would suit me, though. Perhaps in Spain or in France.
"I have already been to England and won there. But if the right offer came along, you never know."
Right being the key word.
A proud man, he still feels the pain of his exit from Inter, a club who, in his first spell in charge, he led to three successive Serie A titles.
"A year-and-a-half of work was thrown away which was very disappointing. I believe if I had stayed we would have been very close to Juventus now."
Especially appealing to prospective employers will be Mancini's record of hitting the ground running.
In 2010-11, in his first full season with Manchester City, he ended a 35-year trophy drought when leading the club to FA Cup glory.
In his first spell at Inter he had ended a decade and a half long similar run. At Galatasary he delivered the Turkish Cup in his first season.
How can one man make such a difference? It is a question the Rangers board of directors must have thought long and hard about before appointing Pedro Caixinha.
"I think in England the titles are almost always won by foreign coaches now so you can see why the appointments are made," said the former Manchester City boss.
"Certainly, it takes a little while to understand the British game and also the lifestyle of the players, their diet and so on.
"But then the quality comes out.
"I think Caixinha is a good coach, with strong experience due to the fact he has worked in several different countries: Portugal, Mexico, Qatar, Greece and Romania.
"And straight away he has a great chance to make an impact by winning the Scottish Cup.
"The derby with Celtic will be hell, but if he can get to the final and win it he will become a hero.
"Of course, though, I am Italian not Portuguese and I believe it is my country which produces the greatest tacticians.
"Antonio Conte is doing very well with Chelsea, although it must be said that he inherited a very strong team.
"So after Carlo (Ancelotti), myself and Claudio (Ranieri) it looks as if a fourth Italian would lift the trophy of the Premier."
Mancini played for Leicester City and remains a fan of the club, so it was only natural he was linked with the 2016 champions following Ranieri's sacking.
"When I heard what had happened to him I was sorry," he said.
"What he did was more than a sporting miracle, it was something truly unique. So personally, even if they had been relegated, I think it would have been right to keep him on.
"But as a coach I know that when things go wrong we are the ones who lose our jobs so it was not the biggest shock in the world.
"There were some reports stating I was approached by Leicester about the position after his departure. But that is not the case."
Not all managers who experience difficult times get sacked. Given his own history, Mancini has had more than a passing interest in Pep Guardiola's rocky start to life in England's top flight.
"I was lucky enough to experience an exceptional period with City. We won so much and played great football," he said.
"Now they have Guardiola, who I consider a good coach. But they are struggling a little and there is a reason.
"In Spain, as coach of Barcelona, he had Messi, Iniesta and a phenomenal team. Plus La Liga is always a two-horse race with Real Madrid, the only rival.
"Then he went to Germany, where Bayern Munich always wins and therefore he did not have a difficult life.
"But, in England, it is a different story because you can have as many as six Premier League clubs who can vie for the title and now there are the problems.
"Still I am a little surprised because I think that from 2012, Manchester City is the strongest."
As forthright now and he was when a player, Mancini would certainly add colour to the Scottish game should he ever follow up on his desire to add a green-and-white scarf to his collection of side-line attire.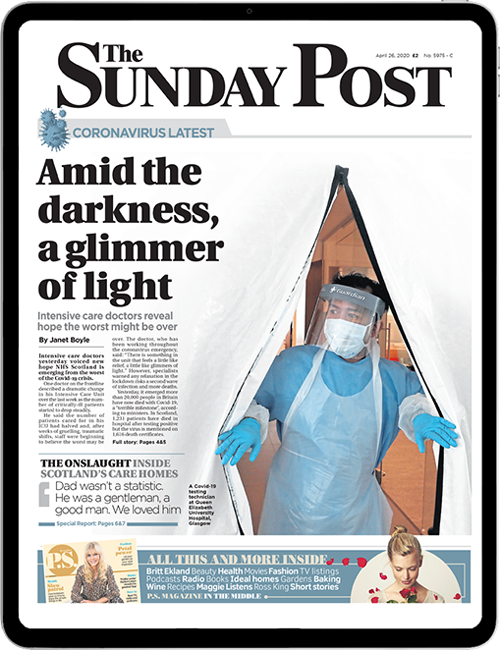 Enjoy the convenience of having The Sunday Post delivered as a digital ePaper straight to your smartphone, tablet or computer.
Subscribe for only £5.49 a month and enjoy all the benefits of the printed paper as a digital replica.
Subscribe