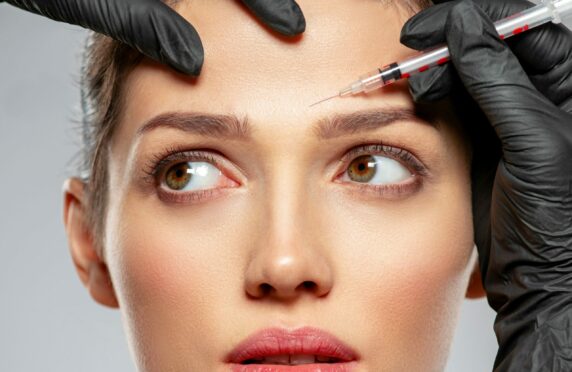 Incompetent beauty practitioners are inflicting catastrophic damage, experts warn, as Scots ministers come under pressure to license the industry.
A range of specialists today voice fears that failure to regulate treatments such as Botox and fillers is putting people at risk of serious health complications and disfigurement.
The UK Government recently revealed plans to license practitioners in England and Wales and will launch a consultation to shape legislation but there have been no moves towards regulation in Scotland despite rising concern with one national cosmetic procedure register recording a 500% increase in people unhappy with treatment.
Cosmetic dermatologist Dr Kieren Bong, who runs a clinic in Glasgow, said: "The government and regulators need to fix the boundary between those who are both qualified and competent and those who are just qualified.
"If someone is competent, they can identify the risks and have all-round medical knowledge. If someone is qualified, they just possess a training certificate.
"Dermal fillers are classified as medical devices. If the devices and equipment are classed as medical then these are clinical procedures and should only be done by medically trained practitioners.
"A patient can come in for a procedure and I can look at their medical history and gain an idea of whether or not they are suitable for it. You are not just looking at the procedure but at the complexity of the patient and their history before, during and after the procedure. Someone who is not medically trained cannot do that. A person who is not medically trained is unlikely to have the knowledge to identify the risks or mitigate them.
"There are training academies and courses where people can do a one or two-day course on these procedures and they are then qualified but that does not mean they are competent. We urgently need a boundary drawn as to who can and cannot offer facial aesthetic procedures. If not administered with skills and appropriate training, these treatments can cause catastrophic complications."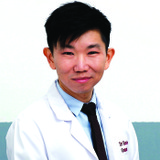 The popularity of treatments has reportedly climbed since lockdown. However, aesthetic specialist Dr Nestor Demosthenous, who runs a clinic in Edinburgh, said his calls for ministers to act had been dismissed.
In a letter to former Health Secretary Jeane Freeman in 2019, Dr Nestor warned: "The system as it stands, allowing non-medics, anyone other than registered doctors, dentists, nurses to inject is putting patients at risk of serious harm on a daily basis all over Scotland.
"Not only this, but the cost to the NHS to treat complications caused is dealt with at the taxpayer's expense, burdening the NHS. Aesthetic injectable treatments must be only legal in the hands of doctors, nurses or dentists, in a registered and Health Improvement Scotland- regulated clinic – we can no longer sit back and watch patients being continually put at risk."
Now, Dr Nestor said: "Not enough is being done. It is the most vulnerable people that are coming to harm. I wrote to the minister warning about this and was essentially told it was all in hand. We are just being fobbed off."
Under the plans in England and Wales, practitioners providing Botox or fillers will need a licence to protect patients from botched cosmetic procedures. UK Health Secretary Sajid Javid has outlined his commitment to make it an offence to perform such non-surgical work without a licence. The Department of Health said an amendment to the Health and Care Bill would give ministers the power to introduce a licensing regime.
Dr Jane Morris, vice-chair of the Royal College of Psychiatrists in Scotland, said greater regulation was needed as well as more consideration of the vulnerability of patients.
She said: "Thoughtful, well-monitored regulations could help prevent physical harm and should include a responsibility to consider the mental health of customers. Whilst the law tends to protect under-18s from exploitation, adults can be very vulnerable in today's climate of extreme body image concern and trivialisation of physical procedures.
"Proper regulation should insist on awareness and training for practitioners in how to assess those most vulnerable to becoming obsessed with treatments or addicted to them."
A licensing scheme south of the border was a welcome step which also urgently needed to be adopted in Scotland, according to Professor David Sines, chair and registrar of the Joint Council of Cosmetic Practitioners. He said: "We have campaigned for the implementation of a nationally approved system of licensing for the non-surgical aesthetics sector, underpinned by mandated standards for education and training for all practitioners.
"A national licensing scheme would be a much-welcomed step towards tackling an issue that is not only unsafe and unethical but also creates an open market for providers who do not have the skills, expertise and environment to operate safely within this industry. Now that a national system of licensing is being introduced in England, we would like to see commitments to a similar system being put in place in other parts of the UK."
Save Face, the register of accredited practitioners who offer non-surgical cosmetic treatments, has noted a surge in complaints about botched procedures. In 2017, it received 378 complaints but this soared to 2,083 in 2020, the most recent annual figures available. It found that nearly 90% of these botched treatments were carried out by beauticians, hairdressers or people with no medical expertise.
Tony Veverka of Transform Hospital Group said the lack of regulation in Scotland was a "significant risk to public health" and the problem had worsened during the pandemic. He added: "The fact that non-surgical cosmetic interventions are almost entirely unregulated in Scotland represents a significant risk to public health and has given rise to unscrupulous practitioners operating across the country.
"The online environment has allowed rogue operators to promote their products largely unchecked, leading to a rise in patients seeking to use their services.
"While non-surgical cosmetic interventions can be promoted and administered responsibly and safely, we are acutely aware that the current operating environment has given rise to unethical and harmful activity.
"The UK Government has recently announced an amendment to the Health and Care Bill in England, which will result in a licensing programme for practitioners delivering non-surgical interventions.
"While the Scottish Government has said it will set out its proposals in the near future, Healthcare Improvement Scotland currently has no authority over practitioners carrying out procedures in non-clinical settings.
"The consequences of this can be catastrophic. Infection control, the management of adverse clinical events, and the emotional and psychological considerations associated with these procedures are just a few of the factors that must be properly managed by licensed practitioners with suitable qualifications, and they must be administered in clinical environments.
"As such, we welcome the UK Government's proposals relating to a licensing scheme but call on the devolved administrations to adopt similar measures in a timely manner."
There are no plans to introduce rigorous licensing of practitioners in Scotland but Healthcare Improvement Scotland, which regulates private cosmetic clinics run by healthcare professionals, said registration was encouraged: "It is crucial that we provide assurances for the public that cosmetic procedures are carried out in safe and regulated environments.
"Registered clinics are able to demonstrate they take the safety of their clients seriously, that they operate to the highest standards and are committed to continually improving the service they provide for clients.
"We currently have over 500 clinics across Scotland that are registered or completing registration. We would urge those opting to have cosmetic procedures to visit the Healthcare Improvement Scotland website and choose a clinic which is registered.
"We are supportive of any endeavours, campaigns and initiatives that help provide assurances for the public."
The Scottish Government said: "We are committed to the safe provision of cosmetic procedures, and are working to ensure all providers are competent and that they deliver their services from safe and hygienic sites.
"We will be setting out proposals to address the issue of further cosmetic regulation shortly, taking into account the independent analysis of the responses to our recent consultation."
Marie's story
My eye was droopy, my eyebrows were frowning. I looked like Coco the Clown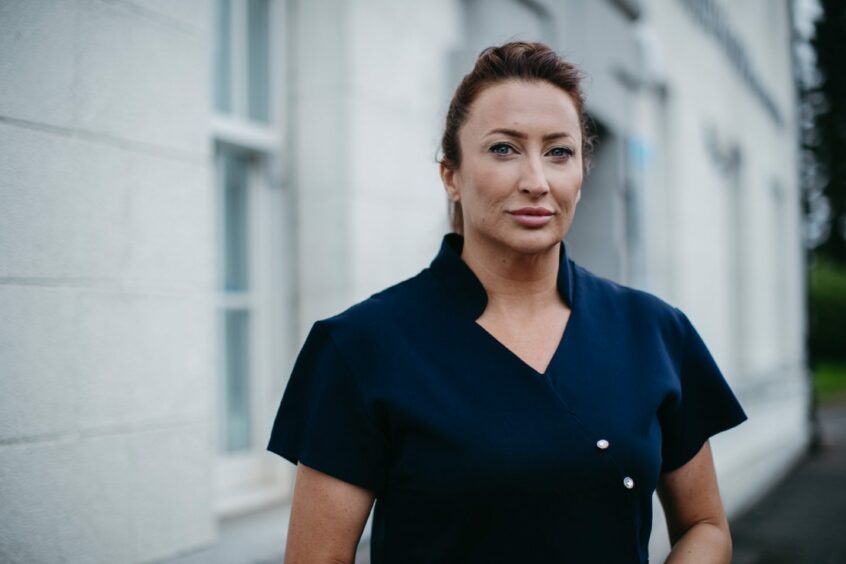 Marie Snapp's face was frozen after a trip to an unregistered beauty parlour left her unable to smile or even take a drink of water.
But, rather than be broken by her experience, the beauty therapist turned detective to try to find the rogue practitioner.
Marie, 39, said she was determined to discover the culprit after she visited the rogue salon in Dumbarton Road, Glasgow. She said: "I went to a girl with a place in Glasgow after checking her out on social media.
"Her reviews were spotless and she talked the talk. She gave me Botox but after a few days I looked like Coco the Clown. One eyebrow was away up. I had paid £140 to get my forehead done and woke up three days later with my eyebrow raised.
"I went back for further treatment and my right eye was really droopy and my eyebrows were frowning – I was completely frozen. Eventually, it looked like I'd had a stroke. My face was paralysed and I could not smile or even take a drink of water as it just dribbled out of my mouth.
"I tried to message the lady that had done this and she just blocked me. I went on Facebook and had a search around and found that she had done this to loads of other women.
"Then she just vanished and the salon was all closed up. It made me so angry. I felt self-conscious but I did not just want to be a victim.
"The trail went cold though, and as far as I know, nothing ever happened to the woman as it looked like she had been using a false name."
Marie, who owns Panache Therapies in Port Glasgow, offers laser hair removal and advanced skin care but refuses to provide treatments such as Botox after her own experience.
She said: "Some beauty therapists do a great job offering Botox and fillers but the sector just needs to be better regulated. I just feel the whole industry could do with some sort of licensing board or regulatory framework."
Glasgow City Council confirmed it had investigated in 2017 but no further action was taken as the salon had shut down.
Kathleen's story
I got my fillers done, but something didn't feel right as my lips had lumps in them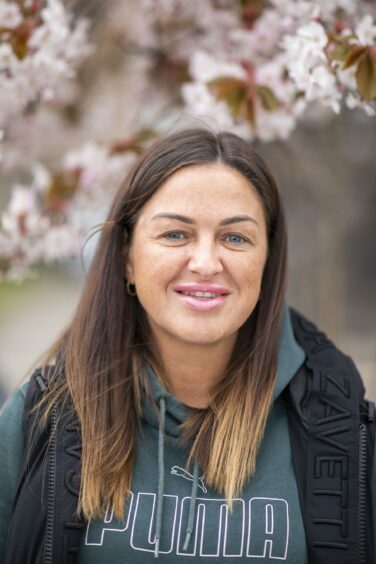 Kathleen McCallion was shocked after she was left with lumpy lips after a trip to a cosmetic practitioner to get dermal filler treatment.
Since then, she has taken great care to do her due diligence by checking out who she goes to for Botox and fillers.
She welcomed calls for greater regulation in Scotland but said there was also an element of personal responsibility involved for people seeking treatments.
Social care co-ordinator Kathleen, 35, from Dumbarton, said: "I have been getting Botox and fillers since about 2016. I once went to a guy to get my fillers done and something did not feel right as my lips had lumps in them.
"I thought, 'this isn't right'. I make a point of checking out who I go to, seeing what the prices are like, seeing what their pictures online are like.
"Sometimes it can ring alarm bells if they are offering treatments too cheaply. I go to a woman now who is really good and knows exactly what she is doing.
"Her place is really clean and clinical and she is well trained, reassuring and professional. I get Botox or fillers maybe about once every six months or so. It just makes me feel better and is a wee treat. It is definitely becoming the norm for people to get these treatments.
"I work hard and I like to spend my money on these treatments and it's not harming anybody, so why not? I know of people who had to get their lips fixed as the person giving them fillers just didn't do it right.
"All the filler had to be squeezed out by hand and it was incredibly sore. So more regulation and a licensing system would not be a bad thing.
"People need to be better educated and be able to make sensible decisions."
Supermodel: Slimming op ruined my life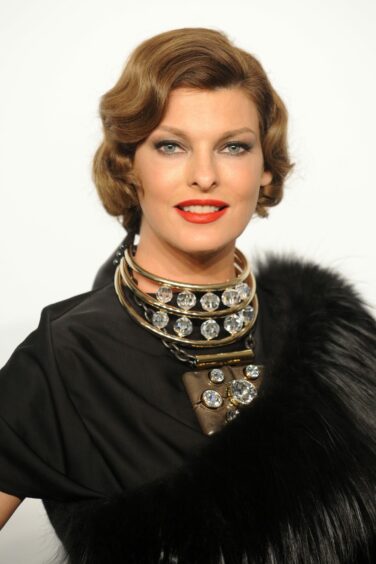 Supermodel Linda Evangelista is one of the most high-profile victims to have suffered a catastrophic reaction to beauty procedures.
The Canadian model, 56, revealed she had been left "permanently deformed" after a fat reduction operation five years ago.
"I have been left, as the media has described, 'unrecognisable'," she told her Instagram followers and after "two painful, unsuccessful, corrective surgeries" the slimming procedure had the opposite effect.
"To my followers who have wondered why I have not been working while my peers' careers have been thriving, the reason is that I was brutally disfigured by a procedure which did the opposite of what it promised," Evangelista explained. She said it "has not only destroyed my livelihood, it has sent me into a cycle of deep depression, profound sadness and the lowest depths of self-loathing. In the process I have become a recluse.
"I'm so tired of living this way. I would like to walk out my door with my head held high, despite not looking like myself any longer."
Friends star Courteney Cox is another celebrity who regrets getting procedures. In 2017, she said: "I've had to learn to embrace movement and realise that fillers are not my friend. I've had all my fillers dissolved. I'm as natural as I can be. I feel better because I look like myself. I think that I now look more like the person I was. I hope I do.
"What would end up happening is that you go to a doctor who would say, 'You look great, but what would help is a little injection here or filler there'.
"So you walk out and you don't look so bad and you think, no one noticed – it's good. Then somebody tells you about another doctor…"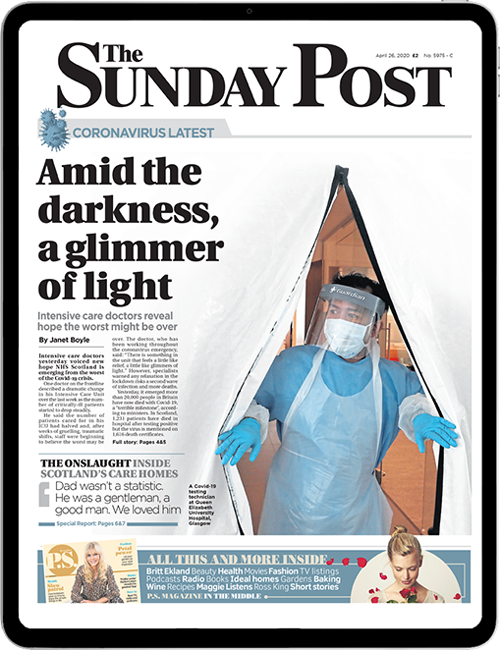 Enjoy the convenience of having The Sunday Post delivered as a digital ePaper straight to your smartphone, tablet or computer.
Subscribe for only £5.49 a month and enjoy all the benefits of the printed paper as a digital replica.
Subscribe