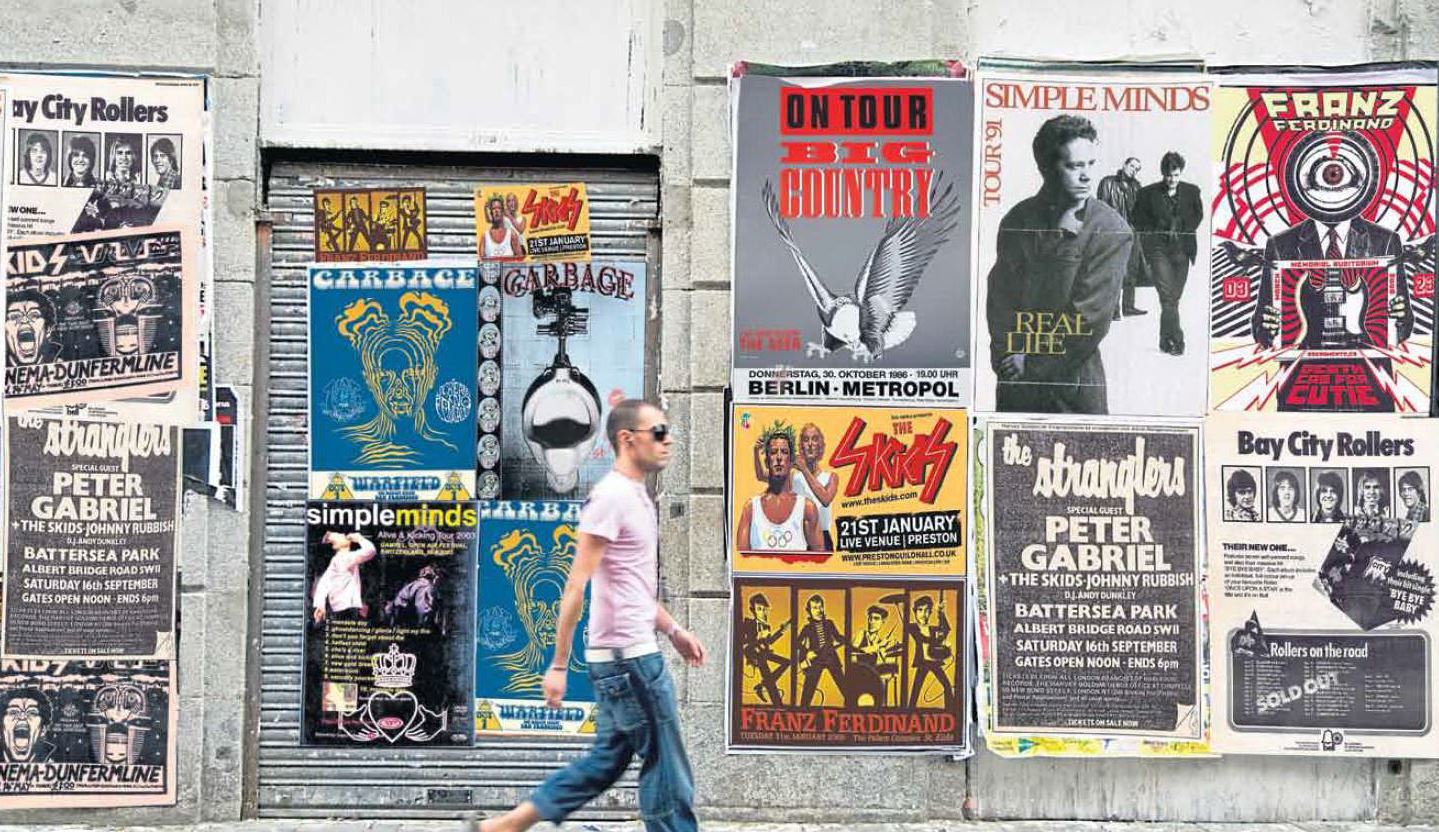 THIS summer promises to be a major celebration of Scottish pop music.
There are fantastic gigs, tours and festivals, major TV and radio series on BBC Scotland and, headlining, the National Museum of Scotland in Edinburgh presents Rip It Up, The Story of Scottish Pop.
The major exhibition will feature over 300 objects, many of which are being loaned directly by the artists and are not normally on show to the public. Curator Stephen Allen picks out his top 10 for us.
Gerry Rafferty
Born in Paisley in 1947, Gerry Rafferty's career spanned the Glasgow folk scene to international chart success. He first came to prominence as part of the folk band The Humblebums, performing with Billy Connolly. Rafferty became a successful solo performer and singer/songwriter as well as part of the band Stealers Wheel, formed with an old school friend Joe Egan. He continued to record and release material, and also produced The Proclaimers' debut album. Gerry Rafferty died in 2010, and he is recognised as one of the most talented and loved musicians of his generation. He was close friends with another son of Paisley, celebrated artist John Byrne, who painted several guitars for him including the one we're showing, which has not been on display before.
Bay City Rollers
The Bay City Rollers were hailed as the biggest group since The Beatles, provoking the Rollermania craze. The distinctive look of calf-length trousers with tartan trim and tartan scarves tied round their wrists was adopted by fans. There was great demand for band-related memorabilia and the Bay City Rollers Fan Club had a global membership. We'll be showing a stage costume jacket worn by Eric Faulkner in the mid-1970s. Eric himself suggested the addition of tartan trim to their outfits and made alterations to his own outfits, a style copied by fans. The jacket was later collected by a Bay City Roller fan.
The Rezillos
In some ways, The Rezillos are the reason I am doing this exhibition. I have a vivid memory of seeing them performing on Top of the Pops in August 1978, with Eugene Reynolds in a spectacular lime green jumpsuit. I'd no idea at the time they were from Scotland but it was one of those moments that started a lifelong love of music. And now, 40 years later, that same jumpsuit is going on display in this exhibition, along with a wealth of brilliant material from Eugene and Fay Fife. It was fascinating to visit Eugene who, as was the case with quite a lot of our contributors, had this wealth of "stuff" from back in the day that he hadn't really looked at for 20 or 30 years.
Postcard Records
Punk and New Wave changed music – not just the sound, but the industry. Small independent studios and record labels sprang up everywhere, including Scotland. The old model of having to go to London and sign to a big label to be successful was subverted. Founded in Glasgow by Alan Horne in 1979, Postcard Records billed itself as "The Sound of Young Scotland", inspired by Detroit's Motown records. Although only active for a little over two years, its influential stable of post-punk bands and irreverent, stylish tone, exemplified by Orange Juice's Edwyn Collins, meant Postcard had a lasting impact on future labels and artists. I'm especially pleased to have material from Malcolm Ross, who played in – among others – Orange Juice, Josef K and Aztec Camera, three of the most influential bands of the period.
Simple Minds
So many famous artists and bands emerged at that time, and we'll be featuring a real range of them from The Skids, The Associates, Big Country and more. The one to have the greatest commercial success was probably Simple Minds, who went from gigging around Glasgow, to filling stadiums the world over and selling, to date, around 60 million records. Among the objects on show will be two guitars, one painted with Simple Minds song titles that featured on the cover of their Acoustic album released in 2016, the other decorated with Embassy Number 5 cigarette vouchers. Founder member Charlie Burchill's mum bought him his first guitar with cigarette coupons she'd saved up.
Clare Grogan/Altered Images
Formed in Glasgow in 1979, Altered Images, fronted by the singer and actress Clare Grogan, were championed by BBC DJ John Peel. Their catchy and melodic singles brought them chart success in the early 1980s with hits such as Happy Birthday and Don't Talk To Me About Love. Guitarist Johnny McElhone went on to be a member of Hipsway and Texas, and Clare has combined singing with successful writing and acting careers. We've got some lovely material including Clare's annotated script for Gregory's Girl and a dress she designed and wore for their US tour in 1982. It's based on cocktail dresses Doris Day wore in her 1959 film Pillow Talk.
Midge Ure
Midge Ure has enjoyed a long and varied musical career. In 1984 Midge co-wrote and produced the Band Aid hit Do They Know It's Christmas? one of the biggest-selling singles of all time, raising many millions for famine relief. He co-organised the following year's Live Aid concerts in London and Philadelphia, and the worldwide Live 8 events in 2005. We've a cracking couple of coats from Midge. The one he wore in the Vienna video, which he said was the first "fancy" thing he bought as a result of making money from music, and the silk one he wore to perform at Live Aid. There's also the guitar he played at Live Aid. He told us when handing it over that, for all he has a house full of guitars, there are two he really cares about – the one he learned to play on and this one, for all it signifies.
Teenage Fanclub
After the Glasgow School, Postcard and all that, there was kind of a second wave of tremendous guitar bands in the late 1980s. Bellshill, in particular, was a surprising centre of creativity, with inter-related and celebrated bands emerging including BMX Bandits, Teenage Fanclub, The Soup Dragons and The Vaselines. A slice of California seemed to have been relocated to North Lanarkshire. Teenage Fanclub's third album Bandwagonesque, released in 1991, was voted best album of that year by the American magazine Spin, beating Nirvana's Nevermind. We'll also have a BMX Bandits T-shirt, designed by their lead singer Duglas T Stewart in 1989. Nirvana lead singer Kurt Cobain once said: "If I could be in any other band, it would be BMX Bandits."
Garbage
There's another Nirvana connection here – Butch Vig, who produced their seminal Nevermind album, was a founder member of Garbage. Their lead singer is of course Edinburgh-born Shirley Manson, who has been really generous with her time and the material she has loaned. There's a great range, from her early days with Edinburgh indie band Goodbye Mr McKenzie through to a custom-made guitar and the quilted orange jacket she wore for Garbage Version 2.0, which is being revived for a 20th anniversary re-issue and tour.
Biffy Clyro
Formed in Kilmarnock in 1995, the alternative rock trio is made up of Simon Neil (lead vocals and guitar), and twins Ben Johnston (vocals and drums) and James Johnston (vocals and bass). Their energetic live performances have seen Biffy Clyro build a large and loyal worldwide following. "The Biff" are renowned festival headliners. Their music draws on heavy and progressive rock influences, and over their career they have moved from independent to major label success and festival headliners. Again, they've been really generous. Their material includes flags fans have thrown onstage, and maybe the most visually striking is Simon Neil's guitar, set on fire at the end of their headlining set at Reading in 2013.
Rip it Up: The Story of Scottish Pop, supported by Baillie Gifford Investment Managers, is at the National Museum of Scotland, Edinburgh, June 22 to November 25. Visit nms.ac.uk/ripitup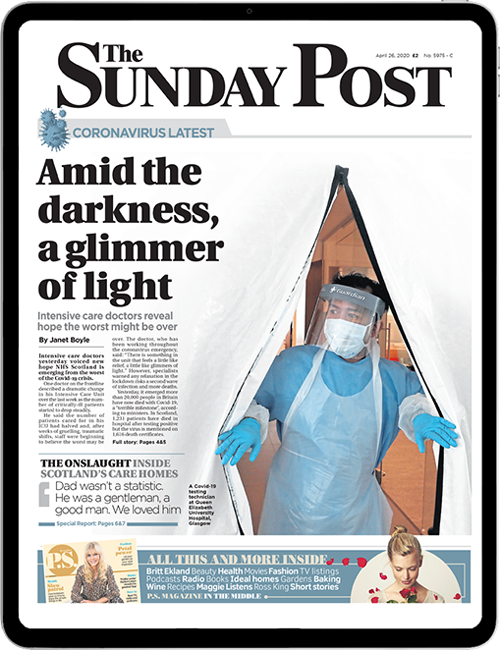 Enjoy the convenience of having The Sunday Post delivered as a digital ePaper straight to your smartphone, tablet or computer.
Subscribe for only £5.49 a month and enjoy all the benefits of the printed paper as a digital replica.
Subscribe