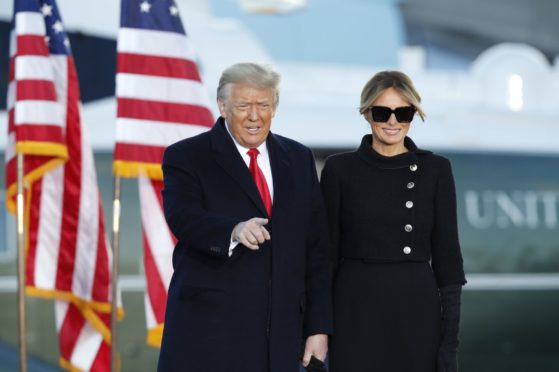 Claims by Washington rioters that they were only following Donald Trump's orders may be used against the former president in his impeachment trial.
At least five supporters facing federal charges have suggested they were taking orders from the then-president when they marched on Capitol Hill on January 6 in an attempt to overturn Joe Biden's election victory.
Now those comments, captured in interviews with reporters and federal agents, may become vital to the case against Mr Trump as Democrats lay out their case.
The use of rioters' evidence by the prosecution was revealed in court papers as it emerged opening legal arguments in the Senate impeachment trial will not now begin until next month. It is the first time a former president will face such charges after leaving office.
Jacob Chansley, the Arizona man photographed on the dais in the Senate, shirtless and wearing a furry hat with horns, is among those who claimed to be following Trump's orders.
Chansley called the FBI the day after the insurrection and told agents he travelled "at the request of the president that all patriots come to DC on January 6, 2021", authorities wrote in court papers.
Meanwhile, Jenna Ryan, a Texas real estate agent who posted a photo on Twitter of herself flashing a peace sign next to a broken Capitol window, later told a Dallas-Fort Worth TV station: "I feel like I was basically following my president. I was following what we were called to do. He asked us to fly there. He asked us to be there,"
On Friday, Senate majority leader Chuck Schumer said opening legal arguments would begin the week of February 8.
Republicans had pushed for a delay to give Mr Trump a chance to organise his legal team and prepare a defence on the sole charge of incitement of insurrection.
The February start date also allows the Senate more time to confirm President Biden's Cabinet nominations and consider his proposed $1.9 trillion coronavirus relief package, which are top priorities of the new White House agenda that the administration fears could become stalled during trial proceedings.
"We all want to put this awful chapter in our nation's history behind us," said Mr Schumer about the deadly Capitol siege by Trump supporters.
"But healing and unity will only come if there is truth and accountability. And that is what this trial will provide."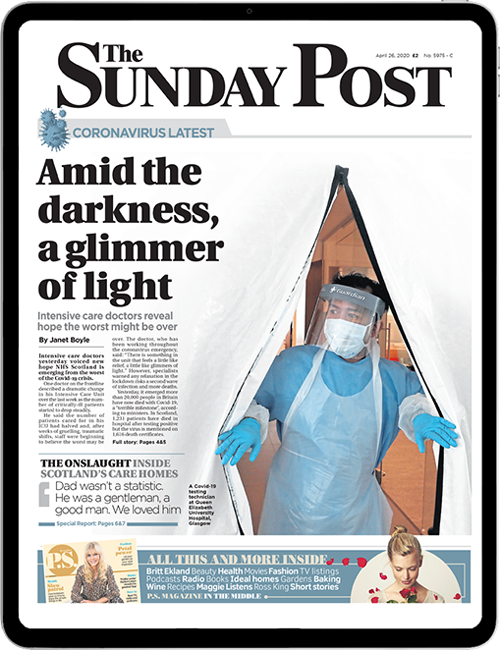 Enjoy the convenience of having The Sunday Post delivered as a digital ePaper straight to your smartphone, tablet or computer.
Subscribe for only £5.49 a month and enjoy all the benefits of the printed paper as a digital replica.
Subscribe