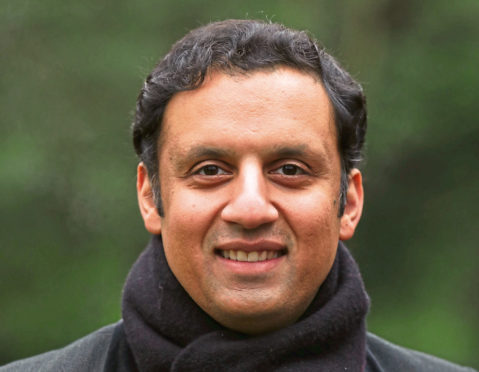 Changing the leader of Scottish Labour will not improve the party's electoral prospects unless the candidates offer a credible alternative to independence, according to a former first minister.
Henry McLeish, who has been a member of the Labour Party for more than 50 years, said leadership hopefuls Anas Sarwar and Monica Lennon must embrace the idea of a "flexible federal framework" which would see more powers devolved from Westminster to nations and regions across the UK.
He also warned the candidates vying to be the fifth leader of Scottish Labour since the 2014 independence referendum they must accept the inevitably of another vote on Scotland's constitutional future and campaign for a third option.
Mr McLeish, first minister between October 2000 and November 2001, said: "No one should think merely by changing the leader this will improve the prospects of the party and win us the support we would dearly love to have. Labour has been in denial since 2007 about their attitude towards Scotland.
"Scotland is not just another region of the UK, it is one of the four nations and the party has to pay more respect to the idea of Scottishness.
"The issue that comes from that is we have no alternative to independence. We talk glibly about federalism but there's no enthusiastic embrace of an alternative to independence. Without having an alternative, independence will just gain and gain and gain.
"Instead of being negative about a referendum, Labour should argue for one at the appropriate time, which may be in two or three years, but it is not just about independence. It is about alternatives."
On the question of a second referendum, Ms Lennon has said Scottish Labour should not block such a vote, but push to have greater devolution included on the ballot as a third option. Mr Sarwar has said he does not think there should be a referendum during the next parliamentary term, with the focus instead being on pandemic recovery. But Mr McLeish said the ties that bind the four nations are loosening and Labour must accept the union is not working for every part of the UK.
He said: "Status quo unionism is not credible and federalism is not going to happen as it is not on the radar at Westminster. What you need is some form of federalism, a flexible federal framework for the UK.
"Scotland is well ahead, it's mature, it's ambitious. We could lead the way and keep Scotland in the union but also see other parts of the UK, for example Manchester or London, develop different ideas at different times with different ways of moving forward but going at their own speed.
"That flexibility requires a constitution which means Westminster is not the only power.
"If we look at it that way we present an alternative to Scots that keeps Scotland in the union.
"Despite the increase in support for independence in recent polls, 50% of Scots are not convinced that leaving the UK makes sense. That's a window of opportunity.
"Labour may not respond, Westminster may not respond and the outcome of that will be independence."
Even if a new vision for the constitution is articulated by a new leader, Mr McLeish is not optimistic about Labour's chances of regaining the party's position as the official opposition at Holyrood.
"We need to approach this election with humility and apologise, because we have failed," he said. "But we have got to get ourselves in a position where the fightback starts when the election is held and take the Scottish people honestly on board and start to talk in ways which they can reconnect with."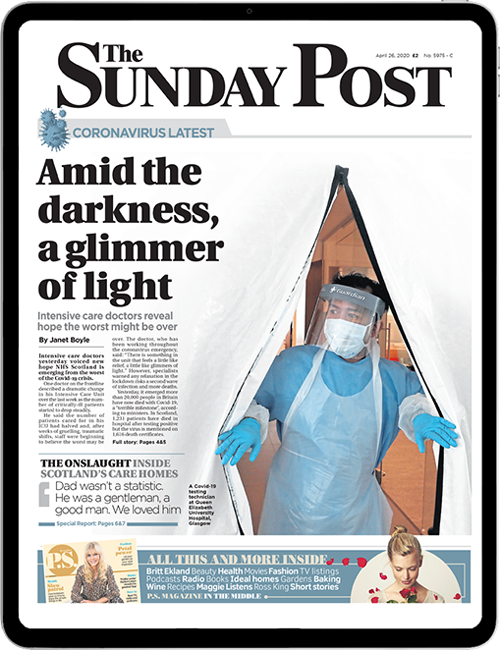 Enjoy the convenience of having The Sunday Post delivered as a digital ePaper straight to your smartphone, tablet or computer.
Subscribe for only £5.49 a month and enjoy all the benefits of the printed paper as a digital replica.
Subscribe