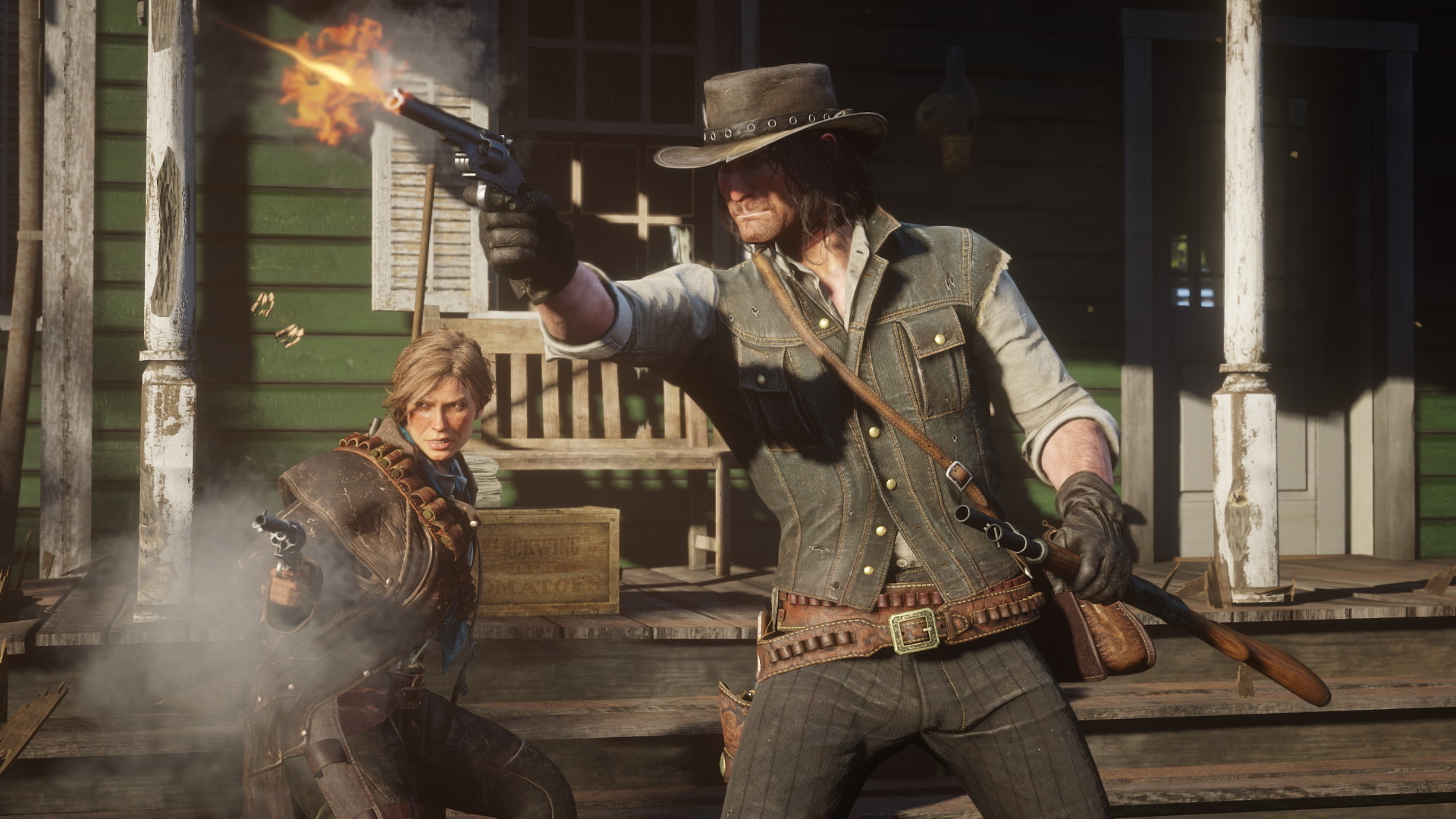 AFTER decades of books, movies, and TV series, we have never been wilder about the Wild West.
Video game Red Dead Redemption 2 released on Friday is set to be the biggest game ever, with players immersing themselves in frontier life from gun slinging to cattle rustling.
But it is only the latest in a recent string of cowboy-related hits as this generation fall for the rootin', tootin' heroes and black hatted villains just like their parents and grandparents.
One expert, Peter Stanfield, said the stories and themes of the classic Western are, like the myths of ancient Greece, timeless.
He said: "It is mouldable to whatever age in which it's made. When it was a really popular genre, it spoke to the popular concerns of the day. The Gene Autry films were about the plight of the working man and the Great Depression.
"The audience were the people going through that. And these days you can well imagine someone coming up with an anti-Trump Western. Or who knows, even a pro-Trump one."
Big-budget television thriller Westworld is populated by robot cowboys, and a new series called The Ballad Of Buster Scruggs, created by the Coen Brothers, is due to debut on Netflix next month.
Joaquin Phoenix and John C Reilly will star in The Sisters Brothers in April, based on the best-selling book, which has been tipped for an Oscar.
Doctor Pete Falconer, film lecturer at the University of Bristol and Western movie expert, says it's no wonder directors continually drift back to the high plains.
"It may not be as popular, but the Western is still a tried and true genre a director can come back to," explained Dr Falconer. "Once every few years, someone demonstrates you can tell a new compelling adventure story in this kind of environment, it sets a precedent.
"The number of stories that have already been told in the Western setting already shows new directors what can be done with it, and perhaps inspires the next generation."
Dr Falconer says Westerns are an ever-green genre that will continue to reappear.
"Every few years the genre reasserts itself," he said. "You get little bursts, like this one we're enjoying at the moment with the likes of The Sisters Brothers and The Ballad Of Buster Scruggs.
"The last Red Dead Redemption game was hugely popular, in fact it is certainly the most successful Western of the past decade. In terms of people reached it's more influential than any movie could be."
Professor Stanfield, who lectures at Kent University, has penned two books about the classic days of Wild West movies.
Stanfield says Westerns were a massive part of popular culture in its heyday prior to the 1970s.
"The Western used to be well over a third of films produced in Hollywood," explained Dr Stanfield.
"Every now and then someone like the Coen Brothers will do a film, like True Grit, or a TV series, and something like The Sisters Brothers will come along.
"We're in one of those periods where there's more being made."
He added: "My students' knowledge of the West is virtually zero – but if you ask anyone over the age of 50, they know Westerns intimately," he explained.
"Films, television series, games, toys, even the music you listened to – it was all to do with the Western. Everybody spoke the language of the Western."
And Stanfield is looking forward to tuning into this revival of films and games about prairie life.
"I'm looking forward to seeing Buster Scruggs, and I'll have to get someone to show me Red Dead Redemption 2," he said. "I still watch the older movies, and I'm delighted there are more and more coming out on BluRay.
"They are to me what cinema is all about. A nice Anthony Mann or John Ford Western – great sweeping poems to America and what film can do."