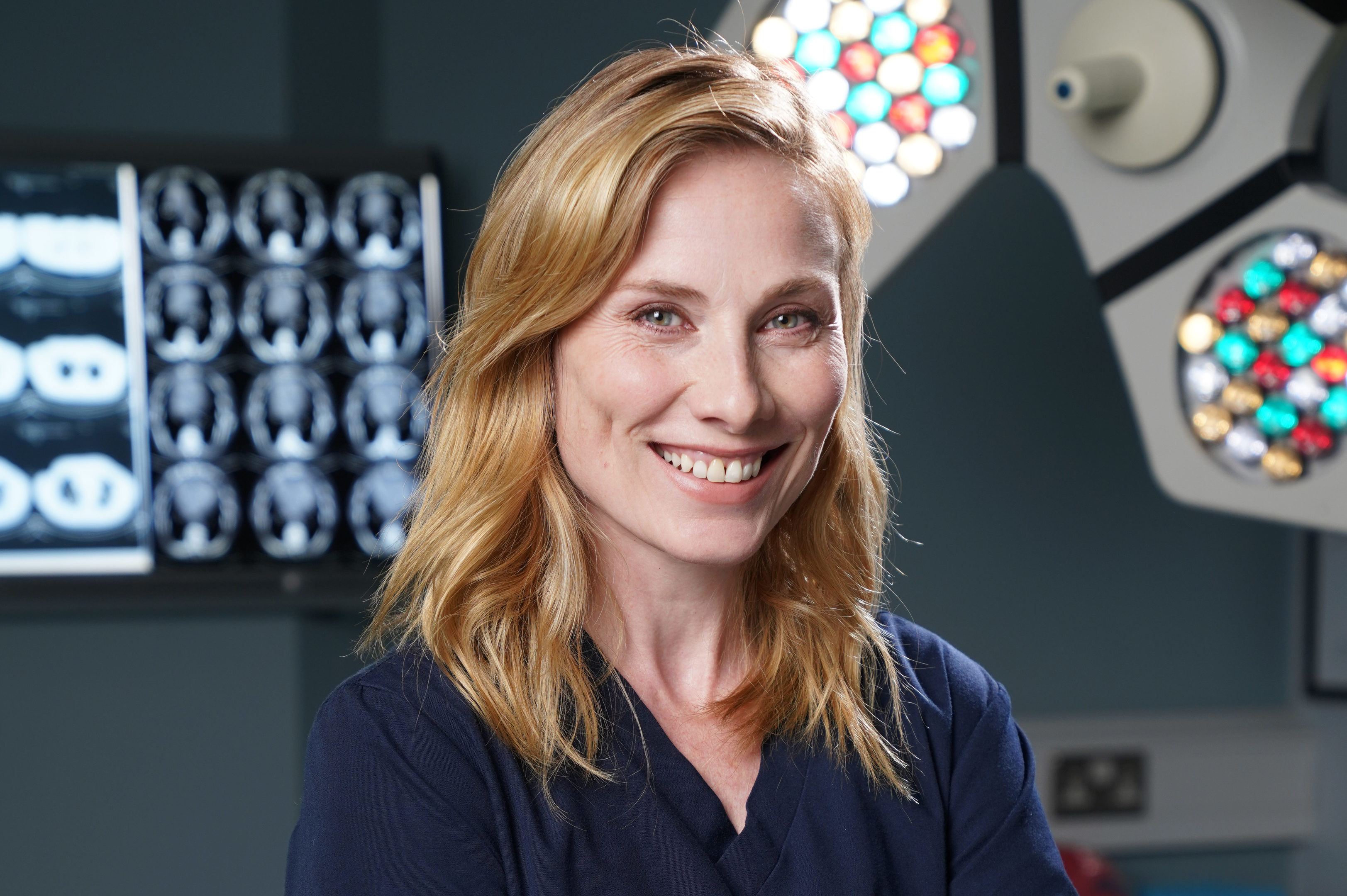 IT'S a role she adores, in a show she loves, and she's doing the job she's always wanted.
But Holby City star Rosie Marcel has told iN10 of the strains of playing doc Jac Naylor on the BBC's long-running medical drama. And how life with husband Ben and daughter Beau, three, would be very different, if only it were possible.
"Today is the perfect example," says Rosie, 41, as she takes time to chat during a precious day off.
"I took Beau to pre-school and she didn't want to let me go. She burst into tears and I felt horrible.
"The reason she does that is there's no consistency for her because of when I'm off.
"When I am off, before she starts school, I pull her out and spend the whole day with her doing fun stuff.
"But there's no balance, because it's random and occasional. She's starting to understand that I'm not there in the morning and I'm not there in the evening when she goes to bed.
"That's very, very hard. They are ridiculously long hours and I wish they were shorter. But I'm like everybody else – I need my job and I need to work.
"I have bills to pay so it's just something I have to do. I try to make it up to her when I'm off.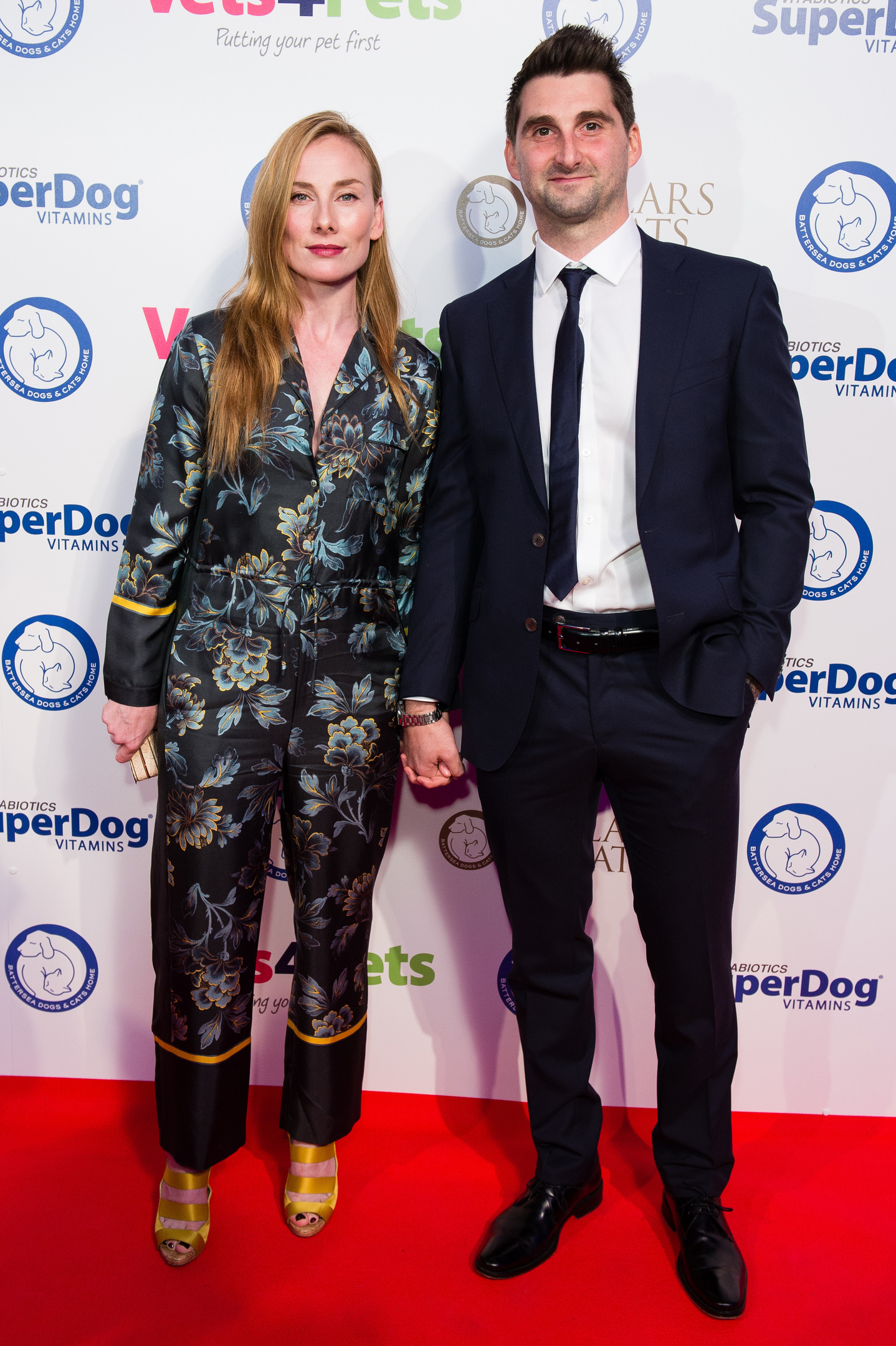 "I also want to be a role model and hopefully when she's older I'll be a good example to her," she says.
"Unfortunately, none of that fades the guilt of walking away from a crying child.
"It'll be different, I think, when she starts school.
"If I'm lucky enough to be able to negotiate some extra time off during the summer holidays or being able to drop her in one morning or pick her up one afternoon, that'd be amazing.
"I would hope that I have enough swing after 13 years that I can ask for that.
"I'd love to spend every day with her – I'd love to be a stay-at-home mum.
"That might not be the most politically correct thing to say, but I would. And I'd like to have another baby but there's not enough time in the day."
Rosie has spent more than a decade at the forefront of Holby and, as one of its most recognisable stars, she is one of the BBC's biggest assets and therefore highest-paid actors.
Recent figures revealed her to be earning between £200,000 and £250,000 a year.
Her daughter is all the more precious for Rosie and Ben as the actress has endometriosis and a rare blood disorder that has had a devastating effect on her health.
She also had a miscarriage and was just about to start IVF treatment when she discovered she was pregnant.
"You spend all your time as a mum thinking that you want to avoid the mistakes your parents made and then you do exactly the same things," laughs Rosie as she reflects on motherhood.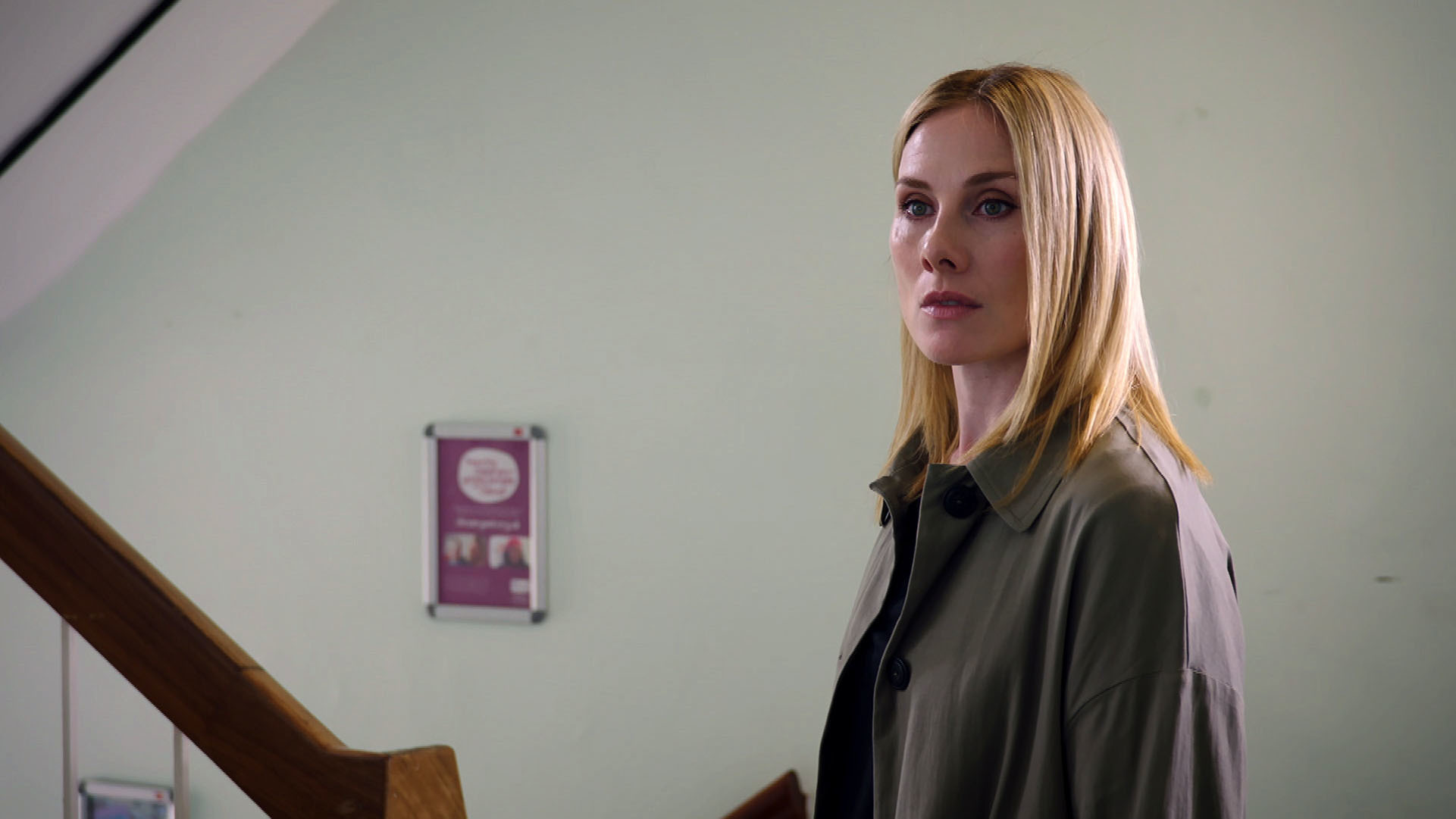 In addition to her physical health concerns, Rosie has also had mental health issues.
She has suffered from depression and needed to take a month's break from the show to get therapy. At one point she even thought her family would be better off without her and walked out of her house in her pyjamas, hiking three miles to a friend's home in the middle of the night.
Rosie has been keen for the episode to be something that's not swept under the carpet.
"I spoke on the radio recently about depersonalisation [a state where thoughts and feelings seem unreal or not to belong to the sufferer] which is a little-heard-of part of mental health issues.
"It's ridiculous that no one knows about it. We need to get it out there and talk more about it.
"It shouldn't be stigmatised and people should feel okay to go and talk. It's so common and everyone is going to have something at some point which they'll really struggle to deal with.
"I'm stronger for coming through it. I know myself better now than I ever have.
"Going into therapy regularly is a really good thing to do. Setting yourself little challenges is a good way of keeping your mind in order.
"I feel very healthy but I know my limitations now. I gave 100% before to absolutely everything and everyone and didn't keep anything back for myself.
"It's important to be a bit selfish and say that today I need to take care of myself, have a bath, go for a run. You have to find a balance."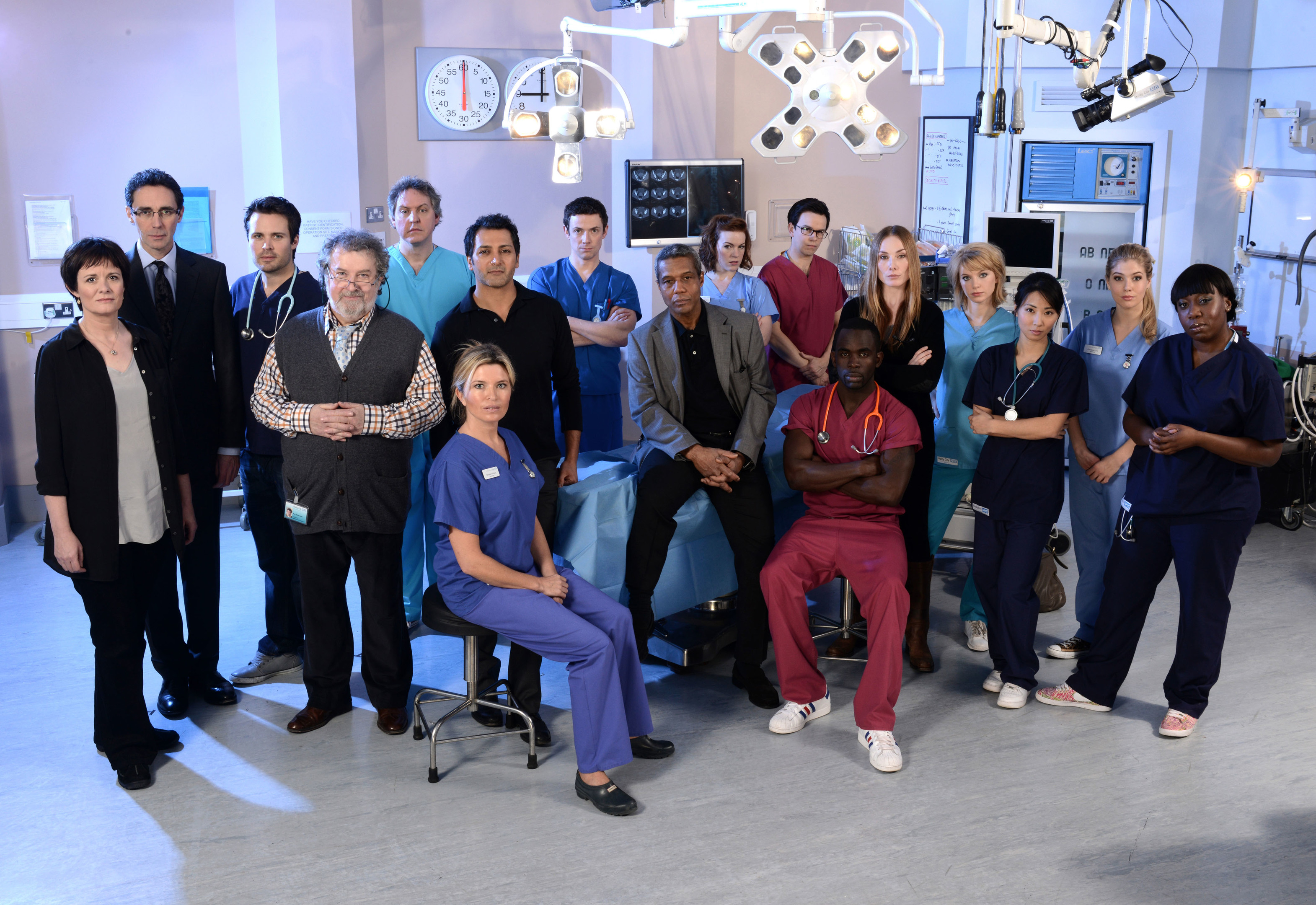 While family and personal matters are paramount for Rosie, there's no doubting her passion for Holby and her commitment to the show.
"I'm just about to start my 13th year," says the actress who was well known for The Bill before Holby.
"I'm very lucky in that Jac is one of those characters who gets amazing storylines.
"If I was bored I absolutely wouldn't be there any more. But Jac still has a lot of mileage left and I really enjoy playing her.
"Until they come up with some strategy to get me out then I'll stay as long as they'll have me."
There's certainly been plenty for Rosie to get her teeth into lately.
The storyline with Paul McGann's Professor Gaskell's controversial research into human stem cells has built dramatically. And Jac is unaware that the implant in her back could kill her at any time.
"It's not going well for her," admits Rosie. "That means it's exciting for me, though."
And she says there's one advantage to playing someone no one wants to cross.
"Because I play such a nasty character, not a lot of people approach me.
"I think they're a little bit afraid to say hello!
"My local shopkeeper asked recently what it was like to be famous and I just said that I wasn't.
"I don't have those horrible trappings that everyone else has. I don't get followed home, I don't have paparazzi taking pictures of me.
"I think I've got that lovely balance of having a private life and just avoid the rest of it."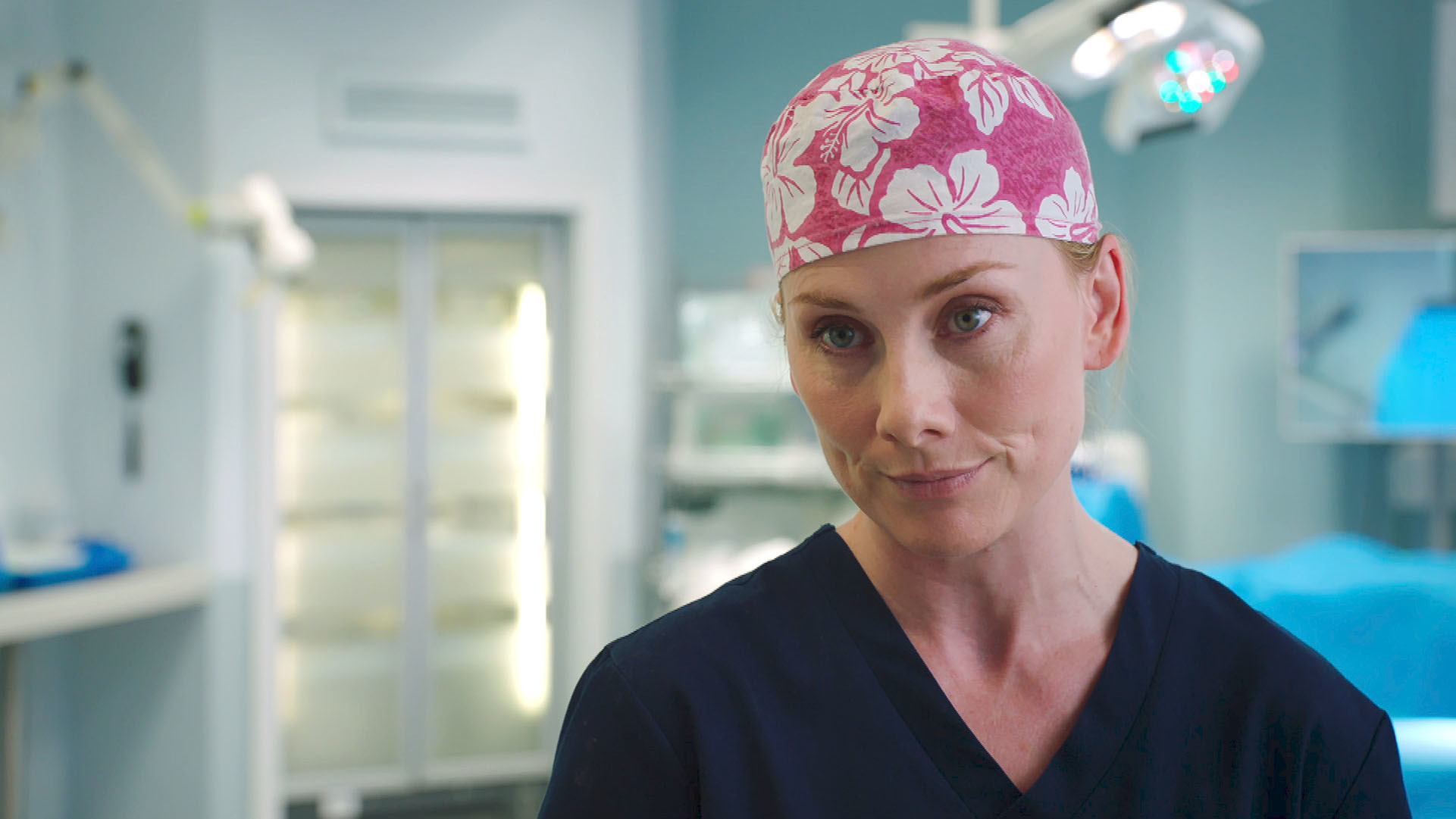 Her own health issues, combined with playing a screen doctor for so long, mean that medical matters are always to the forefront of Rosie's mind.
She's a huge supporter of our health service.
"I can't imagine being sick in another country," she says simply. "If you get cancer in America it's like, 'Great, where am I going to find $300,000?'
"I'm in awe of our country and our NHS. I'd rather be here than anywhere else. Because I'm riddled with medical issues and unfortunately my daughter has a couple as well, I'm at the hospital on a regular basis. I talk to the staff and they work unbelievably long hours and they get so little reward. It needs a lot more time and money invested in it."
But despite her high-profile telly role, Rosie insists you won't find her leading a showbiz life.
"I'm such a homebody," she adds. "I don't drink and I'm happy just taking my three dogs for long walks or sitting with my husband and daughter having a quiet time.
"I love that – because the rest of the time it's chaos."
Holby City, BBC1 Scotland, Wednesday, 10.45pm. Elsewhere, BBC1 Tues, 8pm.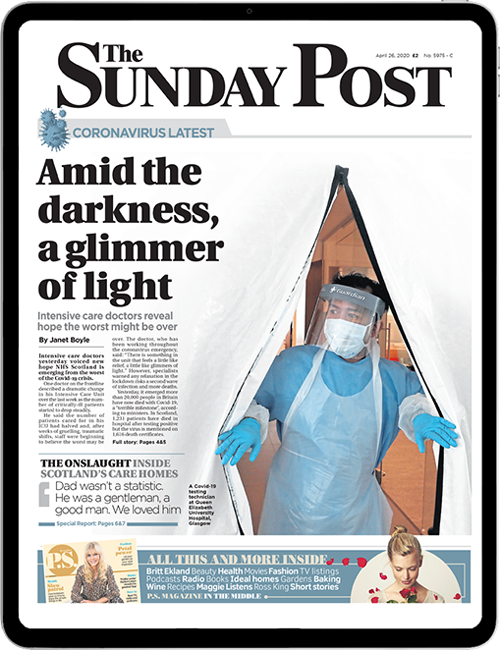 Enjoy the convenience of having The Sunday Post delivered as a digital ePaper straight to your smartphone, tablet or computer.
Subscribe for only £5.49 a month and enjoy all the benefits of the printed paper as a digital replica.
Subscribe