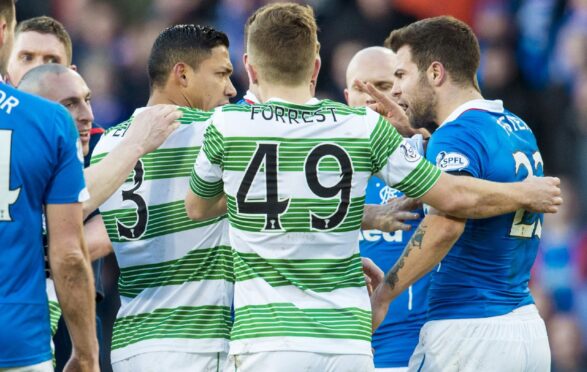 As part of the last Rangers team to get hammered for losing three games on the spin, Richard Foster draws from personal experience when he says, right now, the Light Blues support should be patient.
Those losses in May 2015 – to Hibs in a league game then Motherwell home and away in the Premiership play-offs – were followed by a Championship title success the next season.
That came too late for Foster, who was released on reaching the end of his deal soon after.
He was not idle long. Ross County, Rangers' opponents in Dingwall this afternoon, came calling, and he headed north to the Highlands.
Six years on and back in Glasgow, he now splits his time between his duties as a player and Under-18 coach for Partick Thistle, and his work as a media pundit.
As such, he sees plenty of the defending champions, who have made a stuttering start to the campaign, with the 1-0 win over Alashkert in midweek the latest unconvincing performance.
But Foster quashes claims that Steven Gerrard's men have been spooked by the return of the fans.
"I have played with, and against, players who just crumble and disappear when the heat is on," said Foster.
"They get lost in the game, and are happy to do that because they can't deal with the pressure.
"But when I look at the current Rangers team, I don't see many players who hide.
"Allan McGregor, Steve Davis, James Tavernier, Connor Goldson and Alfredo Morelos – these guys certainly don't.
"You watch them in any game, and you can see they always want to get on the ball.
"The likes of Tavernier and Morelos have proved their worth in big games, during last season and others.
"So, yes, you might be looking at Rangers just now and seeing more mistakes in their play than you would have last season.
"But at least the players are still trying to get on the ball, which is when these mistakes occur.
"No Rangers player is shirking responsibility. No one is hiding behind their team-mates. That will be important for the manager.
"Every team is going to go through rocky spells and, when that happens, what you need are players who are going to stand up and be counted – and Rangers have a squad full of them."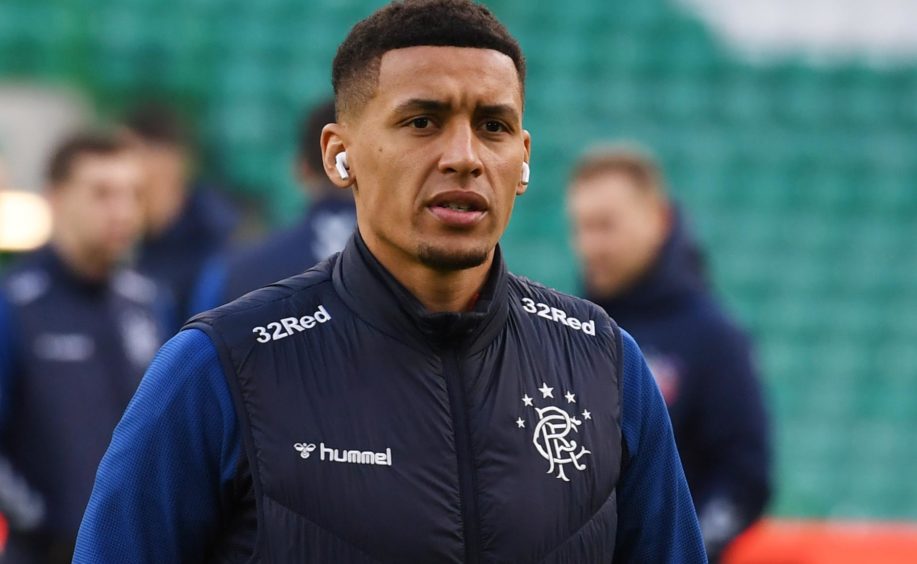 Foster believes the debate goes back to another poor run, namely the time just before the 2019-20 season was cut short due to the pandemic.
"Around then, James Tavernier came out in his programme notes and said they sometimes struggled playing in front of the fans," the 36-year-old continued.
"Then last season, we saw that Rangers were so excellent for the whole campaign while grounds were empty.
"Now, it is difficult to play at Rangers, full stop. There is a lot of expectation and a lot of pressure for you to perform every week.
"So I think possibly last season to start with, they benefitted a little bit to start off playing in front of no one.
"But then once they got up and running – and were playing fantastically well all season – I believe they would have missed crowds just as much as everybody else.
"Ibrox with a full house, when the team is playing well, is a great atmosphere to play in.
"This season with the fans back in, yes, they lost three games on the bounce for the first time since I was there.
"However, there is still not enough evidence to suggest a problem with crowds.
"They lost to Malmo twice, but Malmo are a good side. The Dundee United game was the blip in between.
"They were fine against Dunfermline, and Steven Gerrard will hope that injects life into their domestic season at least.
"Rangers have not become a poor team over the close season – but it might take a while to get back up to the highs of last season."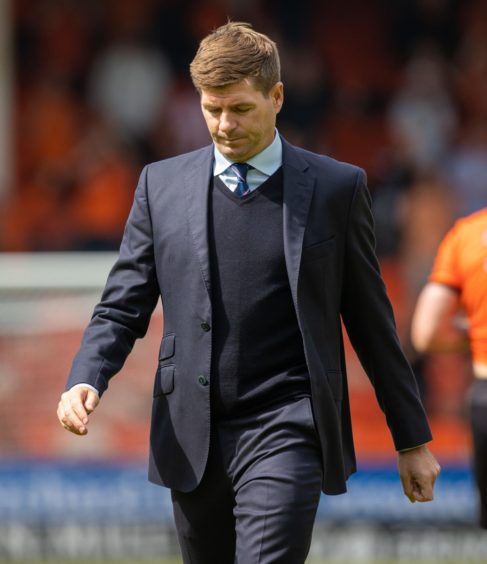 As Foster's comments suggest, the defender is a huge fan of having crowds at games, and has been excited at their return as Covid restrictions have eased.
"It has been such a strange experience," he admitted.
"You play in front of a crowd your whole career. Then they get taken away for 18 months, and when they come back, and we are all thinking: 'Oh, this is new!'.
"But it is far better playing in front of fans, and I don't think you will speak to a single player who would disagree about that.
"Even if you are playing in front of a home crowd who are getting a bit agitated and a bit grumpy, it can work for you.
"If a fan shouts something at me – even one of our own supporters – it annoys me, then there is usually a positive reaction in my game.
"Likewise, if you get encouragement, that helps too. It is just having that noise there which makes it so much better."
Loving life with Thistle, both as a veteran player and developing youth coach, Foster insists he would not go back to his days of playing in front of 50,000 Rangers fans at Ibrox – even if he could.
"I don't miss the external intensity, no," he revealed.
"I have done it. I have been at Rangers when it was great, and I have played there when it wasn't so great.
"I also played at Aberdeen, where there is also a lot of pressure.
"Now, at this stage of my career, I don't miss it.
"I don't miss the spotlight being on you all the time, where if you have a defeat, you can't go out and have dinner, or if you don't play well, you feel you can't go and meet your mate for a pint.
"I am a very reactive person. I couldn't sit by and let someone say something to me, and not react to it.
"No-one else has to do that in other lines of work. And sometimes when you do speak back, people can be almost taken aback that you have had the audacity to do so!
"It is not at all negative. Since I left Rangers, I have had people come up and say they liked me when I was at Ibrox, which – whether it's true or not – is a nice thing to say.
"But your mind always focuses on the bad stuff."
Again, Foster speaks from experience.
In 2014, while at Rangers, he received criticism after taking his son to a Christmas carnival, the day after the Light Blues had suffered a 4-0 defeat to Hibs.
"You can read 100 positive comments and one negative one – and it will be the latter that sticks in your mind," he said.
"It kind of devours you almost, and sometimes it is hard to get out of that place.
"Then you actually go searching for the negative comments. I know that sounds so counter-intuitive, but that is the way the mind is.
"You are searching to see if anyone is saying anything bad, and ignoring all the nice things.
"So these are not things I miss, not at all.
"I think if you put yourself in that situation, it can be very detrimental to your mental health.
"People that say things on the street, or say things on social media, don't fully understand that you are a human with emotions.
"A lot of the time it is water off a duck's back. But if you are feeling a bit low, then one or two of those comments will get through and can make you feel terrible.
"As the old wisdom goes, if you have nothing nice to say to someone, say nothing at all."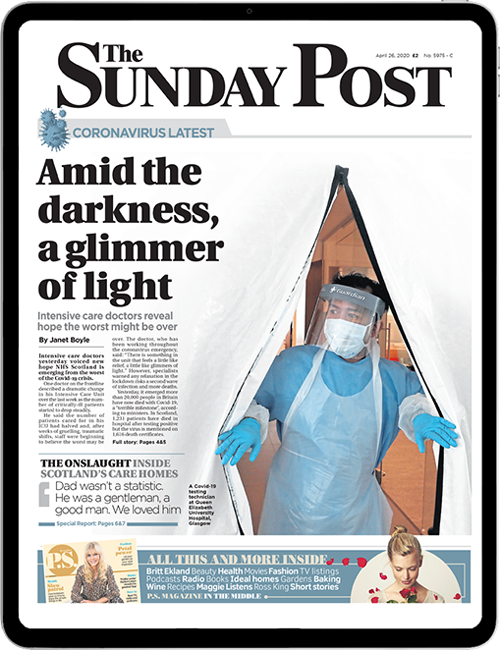 Enjoy the convenience of having The Sunday Post delivered as a digital ePaper straight to your smartphone, tablet or computer.
Subscribe for only £5.49 a month and enjoy all the benefits of the printed paper as a digital replica.
Subscribe