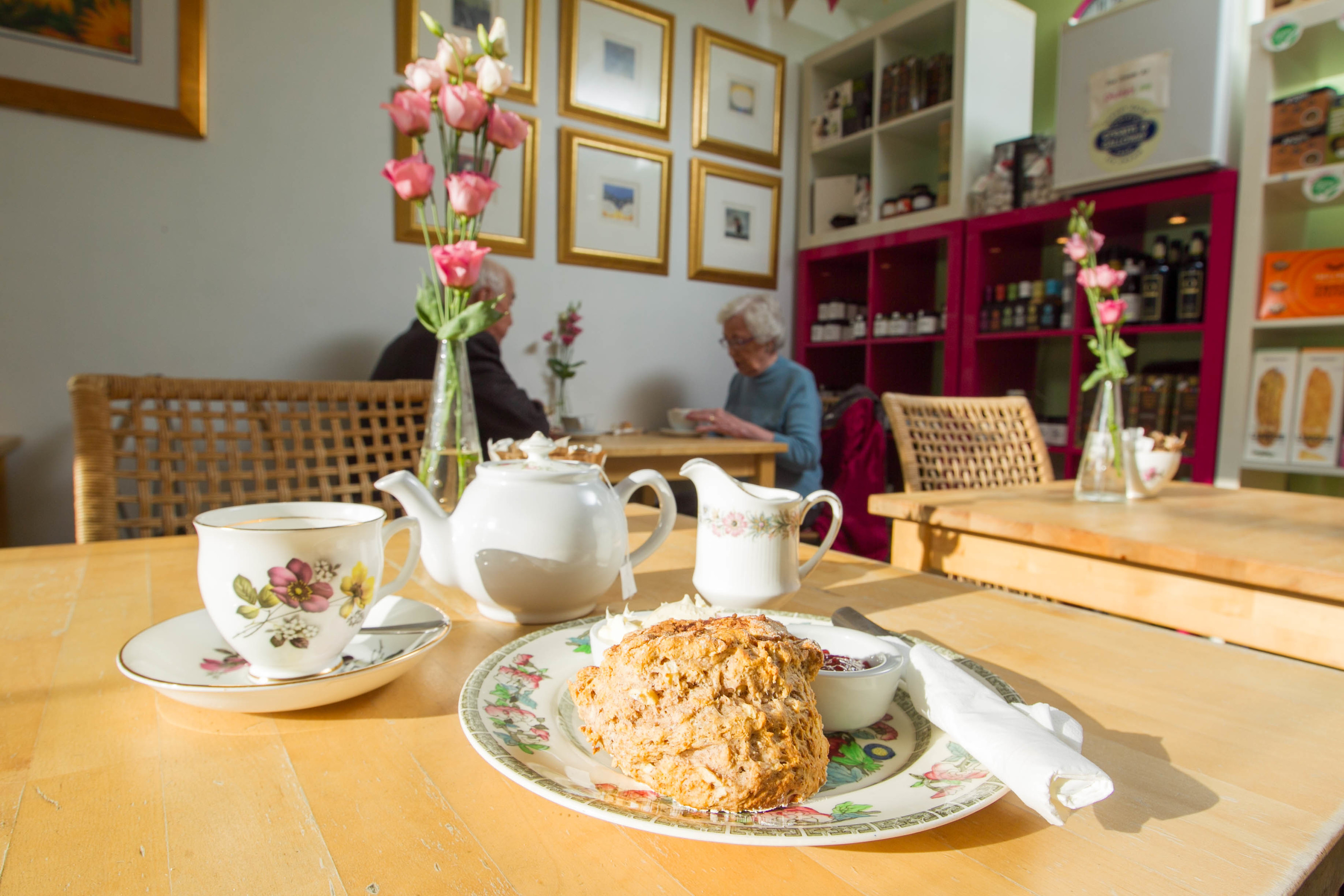 THAT was the strange thing about our glorious early summer.
Well, one of the strange things. The fact it was as toasty as the Med was obviously a bit weird.
But just as strange was the fact that it was settled, steady, reassuringly always there.
It had come to mind as I went for one of those relaxing Sunday drives – because, in typically Scottish fashion, I'd seen the lot.
It had been properly pelting, splendidly sunny, blowing a gale and almost calm, turn the heating down, crank it up.
Go on, make your mind up, weather!
By the time my tum rumbled loudly enough to insist on a food stop, it had turned nice. And, so it has to be said, is Kippen.
It wasn't your Spy's first time in this neck of the woods. Last time, it was the impressive Woodhouse Coffee Shop.
It's big and bustling, and right at a roundabout outside the village on the busy A811.
Rhubarb Lime – don't you just love the name, by the way? – was a real contrast.
It was wee and cosy and on the village's main street, a blink and you'd miss it sort of a place if you were driving through.
A couple of things were the same, though. Like the Woodhouse, it was bustling. And there was also more to it.
The Woodhouse has a farm shop which does a brisk trade in butchery and more. In Rhubarb Lime's case, it's a delicatessen as well, and there was an impressive selection of wines on display.
But, naturally, it was stopping that tummy rumbling that was the priority and Rhubarb Lime wasn't about to disappoint.
The counter was full of bell jars with tempting cakes of every variety, the shelves stacked with fruit slices, empire biscuits and more, with giant pink meringues the showstopping stars of the show.
There are just a handful of tables and it's all cute and quirkily higgledy-piggledly.
After a quick perusal of the impressively extensive menu, my dining companion settled on a warming big bowl of the vegetable broth.
I had the brie, bacon and cranberry toasted ciabatta which came with a side salad and a ramekin of coleslaw.
Both were filling and super tasty. The most important thing as always, though, was the scone. And there was a tempting selection to choose from.
Orange and blueberry, fruit and cherry were the options.
The pick, the orange and blueberry, had a perfectly scrummy mix of both and it was moist and just the right side of crumbly.
Just as warm as our dishes was the welcome. with the staff genuinely interested in where we'd come from and happy to chat.
With the Woodhouse and Rhubarb Lime, the little and large of café culture, Kippen is well served for scone scoffing – whatever the weather.
WARM WELCOME 8/10 LOCATION, LOCATION 7/10 SCONE SCORE 8/10